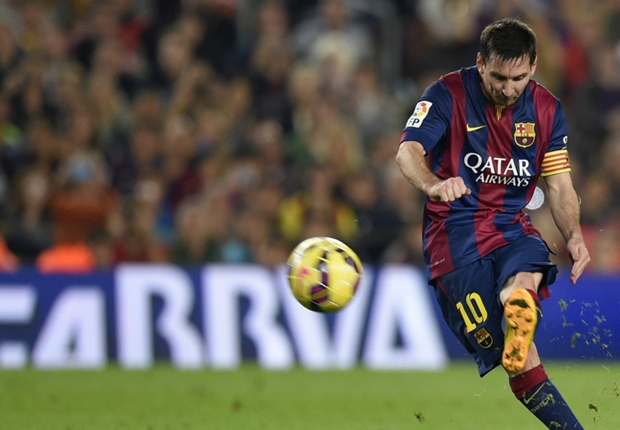 Robert Prosinecki says that
Lionel Messi
is the best player of all time, arguing that for three seasons the Argentine achieved unprecedented levels of excellence.
The Barcelona attacker won the Golden Ball at this summer's World Cup for leading his country to the final, where they were beaten 1-0 after extra-time by Germany.
However, Messi's form and fitness have been the subject of much debate for the past year, with some pundits arguing that he has lost his passion for the game and others suggesting that injuries have robbed him of a little pace.
Prosinecki freely admits that Messi was not at his best last season but still maintains that the 27-year-old remains without equal - despite the sensational goalscoring form of Real Madrid ace Cristiano Ronaldo over the past 12 months.
"For me, Messi is No.1," the former Madrid and Barca midfielder told Jutarnji. "Okay, last season wasn't so great, but in the previous three he played as no one ever before."
Messi's partnership with Barca team-mate Neymar has flourished this season but the pair have ended up on the losing side in their first two games since being joined up front by summer signing Luis Suarez.
Despite the back-to-back defeats to Real Madrid and Celta, Prosinecki is in no doubt that the three can excel alongside one another in an attacking trident.
"Johan Cruyff, who was my coach and I respect him a lot, says Messi, Neymar and Suarez can't play together," the Croat acknowledged. "Well, I say they can.
"Ego can create problems, but Neymar and Suarez know Messi is No.1 and they are very hungry for trophies, especially Suarez who has none.
"They disappointed against Real but are still best team ever!
"I am Real fan but if you would ask me who I would want to coach, I would say Barcelona."
Staying on the issue of coaching, Prosinecki conceded that while he thinks Bayern Munich boss Pep Guardiola is the best tactician in the game today, he feels Diego Simeone deserves to be named Fifa's Coach of the Year for leading Atletico Madrid to the Liga title in May.
"My vote goes to Guardiola, although we all have to admit Simeone had the biggest achievement because Real, Barcelona and Bayern have Ferraris and he has only a BMW, yet still won the league," he joked.
Prosinecki spent three years at Real Madrid, and one at Barca, during his illustrious playing career.