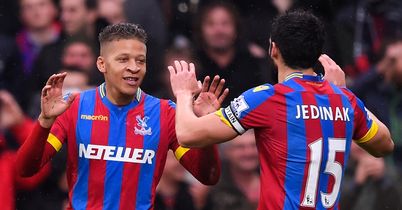 Brendan Rodgers has a job on his hands to convince Liverpool fans the current poor run is not the inevitable consequence of poor investments.
It was the Crystal Palace eagle swooping over Selhurst Park amid the pre-match excitement. In the post-match press conference it was the vultures gathering around Liverpool manager Brendan Rodgers.
He fronted up admirably given the circumstances of a fourth consecutive defeat - the insistence on taking full responsibility surely indicative of his confidence in both his position and his players. The question that will be troubling Liverpool supporters is whether they share that faith in the squad Rodgers has assembled.
The worrying truth is that Crystal Palace more than deserved their 3-1 win.
"They're getting bullied," said Sky Sports pundit Jamie Carragher of his former team. "They're getting beaten by enthusiasm. This is more than just a poor start, there's something wrong."
He's got a point. Marouane Chamakh, a one-time punchline of a player who's long since turned the joke on his detractors, covered 12.29 kilometres, more than anybody else on the pitch. He was one of three Palace players to make 60 sprints, something only Raheem Sterling managed for a sluggish Liverpool side.
Rodgers disagreed with Carragher that his side had been bullied but the acknowledgement that Palace were "not overly physical" only served to highlight the point that they didn't need to be.
Hard work and organisation was enough to beat this Liverpool team. While the visitors dominated the ball, Palace showed enough energy to ensure much of the game was played in Liverpool's half.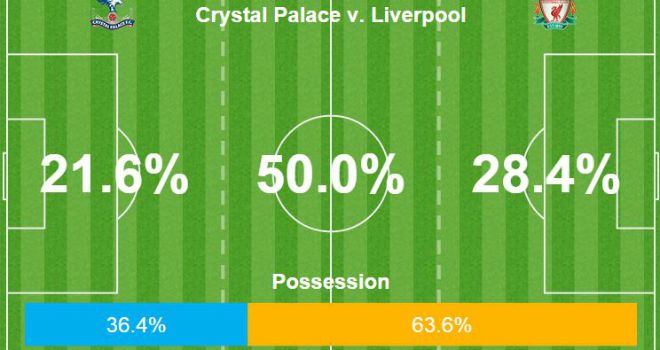 As such, Rodgers' side never looked far away from a costly error. "We made mistakes that you wouldn't expect to see at this level," Rodgers admitted.
The problem is that you do expect them from this team. In particular, the goal that put Palace ahead came with more signs of foreboding than a Thomas Hardy novel.
Dejan Lovren looked to have got away with a skied clearance when Palace gave away a free-kick, but Simon Mignolet proceeded to skew his kick into the stands, and Liverpool failed to deal with the subsequent throw-in.
Lovren tumbled after being outwitted by Yannick Bolasie and the winger squared for Joe Ledley to force the ball between Mignolet's legs and into the net.
If Rodgers hinted at his displeasure with that goal, he offered an excuse for the next one, claiming Martin Skrtel was unfortunate to have had a free-kick given against him for pulling Dwight Gayle's shirt. However, Carragher made the pertinent point that his former centre-back partner has been doing that for years. Both Skrtel and Liverpool are showing no signs of learning.
That these mistakes are so predictable and have gone on for so long would appear to undermine Rodgers' argument that these issues can be addressed with time.
"We've got a lot of young players and some of them don't have experience of this league," he said.
But Javier Manquillo was the only starter who is in his first Premier League season, and he was far from Liverpool's worst player on the day.
This is a collective failure at present, as shown by the Opta statistics that record errors leading to shots on goal. Liverpool lead the way by some distance with 17 such mistakes, and of the eight players to be culpable for three or more such errors, three of them are Reds - Skrtel, Lovren and fellow new arrival Alberto Moreno.
Evidently, while the issue is not a new one, the summer signings are exacerbating the problem rather than improving the situation. Rodgers' great strength has always been his coaching skills - improving players rather than acquiring them - so when he cites "less preparation time in terms of coaching" you can sense his frustration that he's left with little choice but to trust in his squad.
With Luis Suarez gone, Daniel Sturridge injured and Sterling's form looking like it has plateaued for now, ideas seem in short supply at the other end of the pitch in order to bail out this defence.
Just as in May, they conceded three goals at Selhurst Park. The difference is that this time they could only manage one of their own rather than three.
The numbers are alarming. This is now Liverpool's worst start to a season in over two decades, and their tally of five defeats is already as many as they suffered in the entire of last season. It's two clean sheets in their last 18 Premier League games and they are 10 points behind their total at the same stage last year.
"We're just not good enough at the moment and we need to get better very quickly," said Rodgers. "The owners have to see development on the pitch and barring this period our development has been good and fast."
The challenge now is for him to satisfy both supporters and employers that this is a blip rather than the inevitable consequence of a series of poor investments.