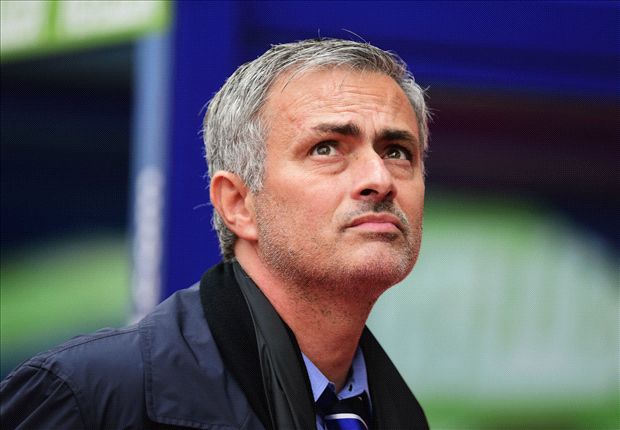 Jose Mourinho
has revealed that he will allow his
Chelsea
players to enjoy the festive period more than usual this season, having lifted the club ban on Christmas parties.
The Portuguese suspended last year's event after a 2-1 League Cup loss to Sunderland on December 17.
But Mourinho has now moved to ensure his players let their hair down ahead of the hectic Christmas schedule, and says he trusts his squad to ensure they maintain their fitness levels following a scintillating start to the season.
"I think it's more important what they do when they are not with us than what they do with us," said Mourinho, who can see his side move nine points clear at the top of the Premier League with a win over the Black Cats this weekend.
"With us, the percentage of the day is so small that what they can do here they can destroy in one click. And they have 20 hours to do that. It's their responsibility. When they come here better today than yesterday and the recovery process is fluid, it's because they're doing that very well.
"Probably, because of that, the club is preparing a little Christmas party for them and their families. This is a squad with lots of young guys with kids a couple of weeks to 10-years-old. I think it's good for them."
Mourinho rubbished any suggestion that he would dress up as Chelsea's very own Father Christmas, but admits that the party will involve players and children alike.
"I think I have to go to say a couple of words and, after that, to leave them with their families and kids," he said. "There are Christmas parties and Christmas parties.
"This one I think the families deserve and the boys are very happy to be with their families."
Such is Mourinho's pleasure at his team's displays, he does not intend to ask Roman Abramovich to finance a January transfer splurge, claiming that his squad is "perfect."
"I don't want people to leave — I don't want people to come in," he added. "That, for me, is the perfect situation.
"If other teams do it in January, good for them. It will not be something I will use by saying, 'these guys spend €38 million more'."