It is in the nature of Nigerians to regard good news with initial glee, followed swiftly by caution and mistrust. So when the news broke on Friday that nouveau-riche French outfit Monaco had acquired the signature of Elderson Uwa Echiejile from Braga, incipient joy was usurped by immediate concerns as to the wisdom of the move on the player's part. The left-back has signed a deal which should keep him on the Riviera until 2018.
In truth, the fact that this move registered at all on a global scale is testament to how quickly things change in football. Five years ago, Elderson (I insist on calling him that; has a Brazilian ring to it) was turning out for modest French side Rennes, and AS Monaco were a club only remembered when it was time for the annual UEFA Super Cup. Oh, and also for being a significant rung on the ladder of Jose Mourinho's rise to prominence.
Even within the Super Eagles' set-up, Elderson was stuck behind the explosive Taye Taiwo in the pecking order at left back. Indeed, it is the career trajectory of the former Marseille man that has many Nigerians worried, and serves as a cautionary tale of how a wrong move can set a player backwards.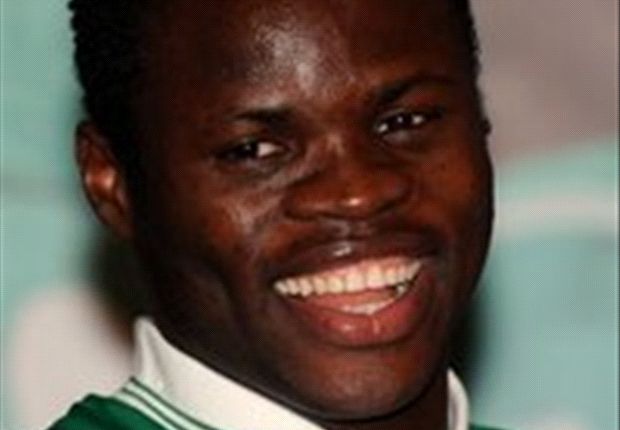 Taiwo: A Cautionary Tale
Having amassed a reputation for himself in France with his fierce left foot (he managed 17 goals in just under 200 appearances for Les Phocéens, a truly phenomenal record for a defender), Taiwo made the ill-advised decision to see out his contract with Marseille and move to AC Milan for free in 2011. He only made 4 first team appearances in his solitary season at San Siro, amid question marks over his attitude to training and fitness. His stock has continued to plunge since.
So what can Monaco expect from their shiny new acquisition?
Well, his shots don't pack quite as much of a wallop as those of Taiwo, neither is he primarily known for his attacking prowess and goal-scoring potential. What has impressed me most in watching Elderson make the left back berth for the Super Eagles his own is his intelligent reading of the play and spatial awareness. If you want a word to encapsulate what he stands for, he's tidy.
He is also very measured in his attacking forays, testing out the defensive willingness of his direct opponent early on, and deciding on that basis how high up the pitch he can play without compromising the team. Witness his performance in the semi-final of the African Cup of Nations 2013 against Mali, where he took advantage of the lack of defensive discipline of the Malian right winger to overlap and score a brilliant stooping header.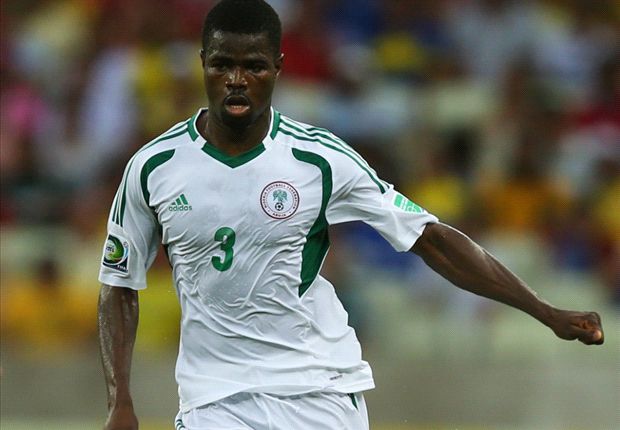 Super Eagle soaring among the elite
There is more than enough to indicate that he will succeed at Monaco.
He has been bought to fill a specific need in the team; they currently have no specialist left back, aside Eric Abidal who plays at centre-back most of the time anyway. He is a model professional, unfussy, and at 25 years of age is only just entering the prime of his career. He is also the latest in a line of Nigerian internationals who have turned out for the Principality club, including contemporary Lukman Haruna, and one-time African Footballer of the Year, Victor Ikpeba.
Elderson is a special breed of Nigerian footballer. He did not stand out enough at youth international level to get a big move; in truth, his 2007 U-20 group were largely disappointing, only he and Dynamo Kiev forward Brown Ideye have really pushed on. He has instead arrived at a top club by keeping his head down, working hard and developing steadily.
This is no ephemeral shooting star. The Principality may well have a new Prince, a belated heir to the left back throne that has been vacant since Patrice Evra left for Manchester United in 2006.
Elderson is the real deal.