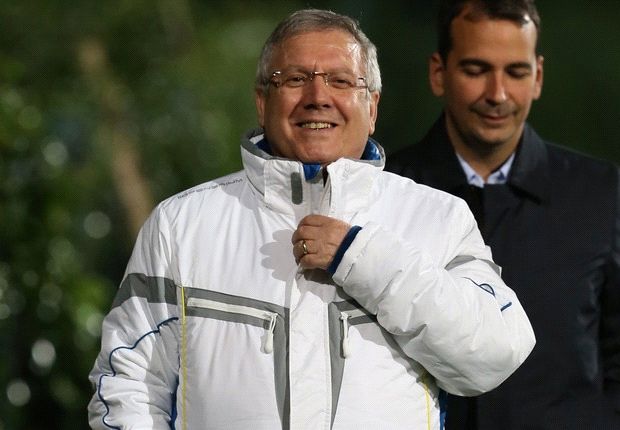 he 61-year-old will now be forced to step down after failing to have his sentence quashed, though 85 of the 93 suspects have been cleared Turkey's Supreme Court of Appeals has upheld
Fenerbahce
chairmain Aziz Yildirim's match-fixing conviction.
In 2012, the 61-year-old was found guilty of match-fixing and forming an unarmed crime gang. He was sentenced to six years and three months in prison, as well as fined approximately €330,000.
Yildirim appealed the verdict but on Friday the Supreme Court of Appeals backed the original ruling, meaning he will no longer be able to serve as Fenerbahce president under the code for football club administrations.
Eight-five of the 93 people alleged to have been involved in the match-fixing scandal, which occurred during the 2010-11 Super Lig season, had their sentences quashed, including every Trabzonspor official that had been implicated.
However, the Supreme Court of appeals ruled that former Giresunspor chairman Olgun Peker will have to serve the two years and six months of jail time he was given for his part in the affair.
Fenerbahce, who currently top the Super Lig standings, were also given a two-year ban by Uefa over the scandal, while Besiktas were suspended from competing in Europe for a season.