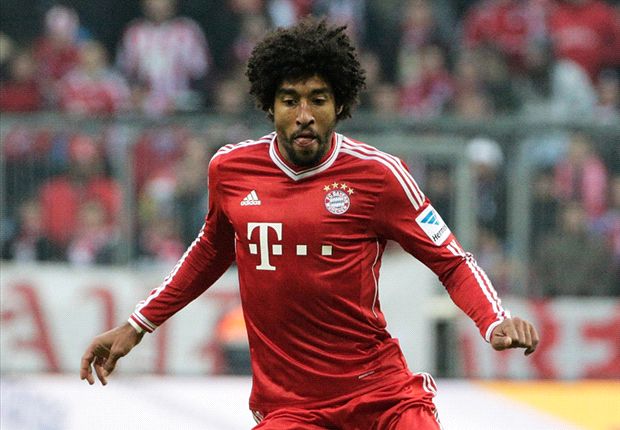 Bayern Munich
defender
Dante
has backtracked on his suggestion that he could join
Manchester United
, saying he is "lucky" to be at the Allianz Arena.
The centre-half had told
Sportmasta Brasil
on Tuesday that he was "happy with Man Utd's interest" and that "a lot can happen in the future."
Dante's agent, Marcus Marin,
promptly played down an imminent move to Old Trafford, telling Sportmasta that neither he or his client had spoken to the reigning Premier League holders
– though he did concede that United were interested.
And now the Brazil international has further rejected links with a move away from the German and European champions, saying he would only leave Bayern if forced out by the club.
"Only if Bayern says 'go away now' will I take my bag and leave," Dante told
Sport1
. "I have everything a player dreams of at Bayern. I am very lucky."
Dante's agent, though, suggested that he would be open to a move to the Premier League and, with his contract with Bayern yet to be renewed, is keen to showcase his talent to an English audience.
"We have not found a solution [with Bayern], so we are still in the race, but England is very interesting, Manchester United are a big club so you never know," Marin told Goal on Tuesday.
"Next month [Bayern] play in the next round of the Champions League against Arsenal and it is a good way to present himself in England. In the last game [in England] he played very well so yeah, we will see."