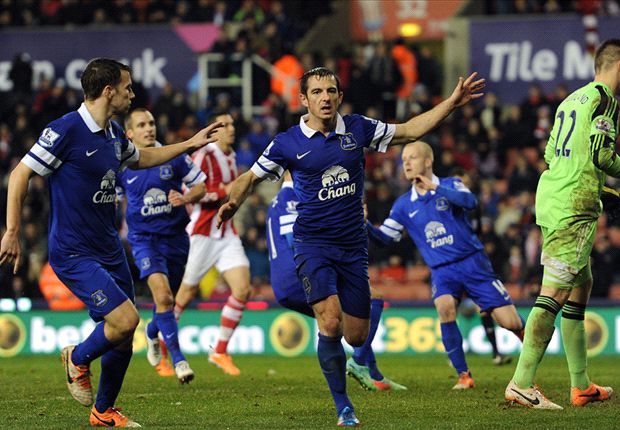 Everton
have confirmed that defender
Leighton Baines
has signed a new four-year contract at Goodison Park.
The left-back has been a long-term target for Manchester United,
with David Moyes revealing in September that he attempted to secure a double swoop for Baines and Marouane Fellaini during the summer
.
United ended up with just Fellaini,
with the champions expecting Baines to hand in a transfer request to force through a future move
- which the defender refused to do.
Everton then slapped a £25 million price tag on Baines' head in an attempt to ward off interest
, and Roberto Martinez confirmed on Monday morning that the England international has committed himself to the club.
"We're delighted Leighton has signed for the next four years. It gives us a great boost internally and also for the fans," Roberto Martinez told reporters.
"He's more than a footballer. From every angle you look at it, to have his focus and tranquility for the next four years is a fantastic thing.
"He is one of the best left-backs in European football. He has the World Cup [coming] and I'm just looking at what Leighton can do and it is huge.
"It would be an understatement to say we are delighted to secure the best footballing years of Leighton Baines at our club.
"Leighton has just turned 29 and brings the right measure of maturity and football knowledge in a very specialised position on the pitch, bringing an infectious and positive influence to the rest of the squad.
"With the crucial games we have ahead, it is going to be vitally important to have Leighton's experience there to help us fight for our aims."