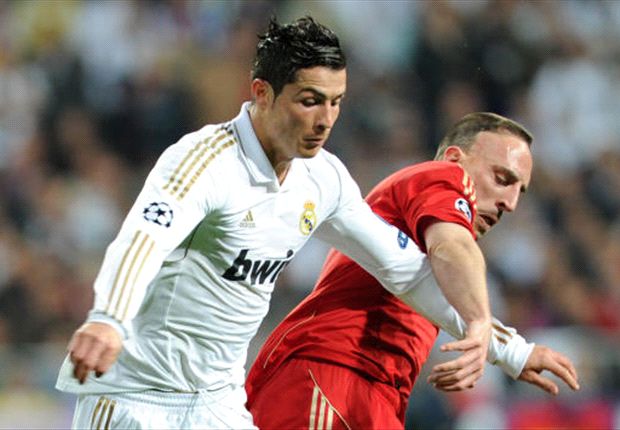 Bayern Munich
president Karl-Heinz Rummenigge has insisted that the club would not swap
Franck Ribery
for
Cristiano Ronaldo
.
The France international finished third to the Real Madrid superstar in the battle for the 2013 Ballon d'Or, with Lionel Messi coming in second.
Rummenigge says he is unsurprised that Ronaldo came out on top but insists that Ribery remains the more valuable player.
"Once you saw the size of the entourage that had flown in from Madrid, you did need not to be a prophet to know what was going to happen," the former West Germany international told
Sportmasta
.
"But Bayern Munich would not swap Franck for Ronaldo."
Rummenigge also reiterated that the Bavarians will do their utmost to hold onto Mario Mandzukic and Arjen Robben.
The Croatia international is being linked with the likes of Arsenal following confirmation that fellow forward Robert Lewandowski will be joining from Borussia Dortmund in the summer, while Robben has recently admitted that he is hoping to commit himself to the club beyond 2015.
"[Mario] has exceeded expectations and we will keep him in Munich. We are even willing to extend his contract," Rummenigge declared.
"I've also been keeping in touch with [Arjen] and his father and soon will we all meet to discuss the specifics [of a new deal].
"We are very happy with and he feels happy here. I have a good feeling about it all."