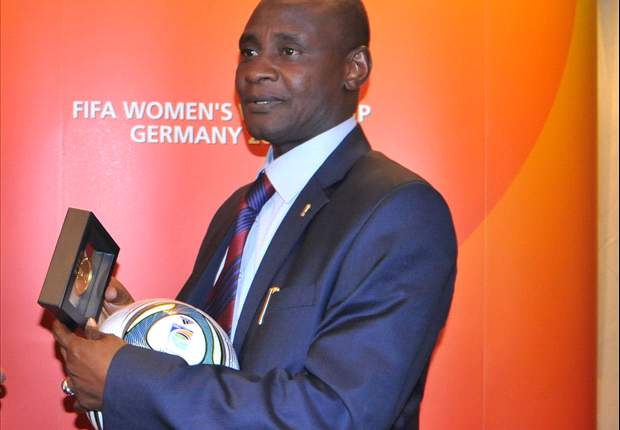 he general secretary says that the national team has quality players that can do well in South Africa despite the loss of some of their starters
The General Secretary of the Nigeria Football Federation, Barrister Musa Amadu has thrown the doubts of coach Stephen Keshi to the dustbin insisting that the Super Eagles have quality players to win the Africa Nations Championship (CHAN).
The Eagles will file out against Mali on Saturday and the NFF has charged the team to win their first match of the competition to start the race of winning the tournament on a good note and to enhance confidence for subsequent encounters in the championship.
"The boys and their handlers know what is at stake, and we have impressed it on them that the encounter with Mali on Saturday is a must win. This is our debut in the competition and by all stretch of imagination we are underdogs in this irrespective of our status in Africa," Amadu told
Sportmasta
.
"The tournament will further go to underline the quality of the Nigerian league and that is why we are charging the boys to go out there to compete with countries with strong leagues like South Africa, Mali, Morocco and Congo. We have told the team not to go to the Championship just to make up the numbers despite any hiccups but to have a shot at the trophy at stake.
"However, our joy is that the current team, irrespective of the fact that some of the players that were the core have left the country in search of greener pastures, there are still others in the team with big match mentality and quality and they have been part of the build up of both the team A Eagles team and the current home-based squad," Amadu said.