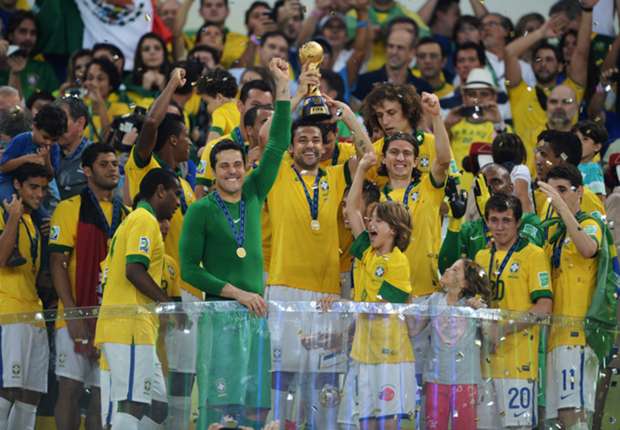 The top 25 remained unchanged in the table following a quiet month of international football
Brazil remain 10th in the FIFA Rankings following a month that saw very little change in the governing body's league table.
The entire top 25 was unchanged after only 18 international matches - all of which were friendlies - were played since the last league table was announced.
Luiz Felipe Scolari's side remain just inside the top 10 with 1,102 points , while the current world champions Spain sit top 1,507 and are followed by Germany, second with 1,318. Argentina are third with 1,251.
The Selecao's World Cup 2014 Group A opponents have also seen their places in the table unchanged. Croatia remain in 16th place, Mexico sit in 21st while Cameroon occupy 50th.
The next set of rankings will be released in February, but there will be little change to the table until the next Fifa date in March, where teams from across the globe play their final friendlies before naming their respective World Cup squads.
Brazil continue their Gillette Brasil Global Tour with a trip to Johannesburg to take on South Africa at Soccer City on March 5.