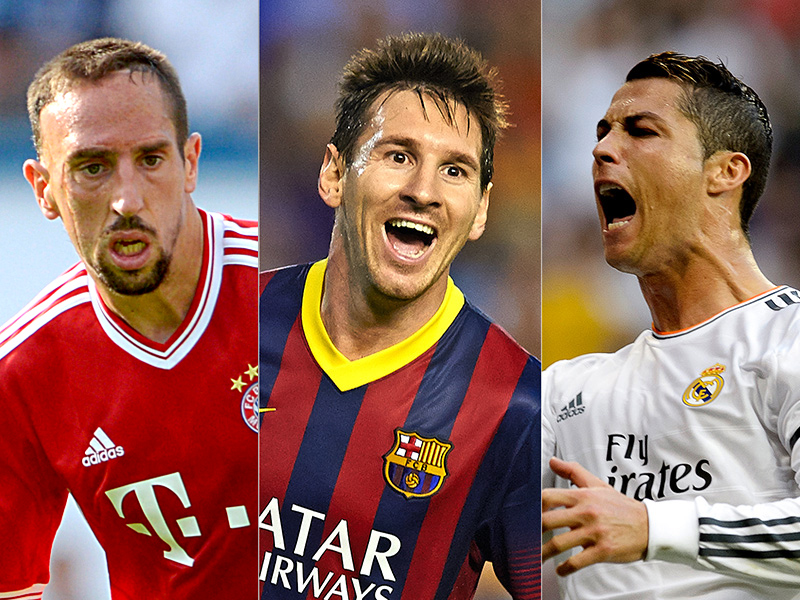 Lionel Messi, Franck Ribery and Cristiano Ronaldo are battling it out for the 2013 Ballon d'Or in Zurich - and you can follow the ceremony LIVE on
Goal
. Be sure to get in touch with our host, Mark Doyle, via
Twitter
or
Facebook
.
And nice note on which to finish the press conference, with Lionel Messi explaining that while the media often try to cast himself and Ronaldo as enemies, there is a mutual respect between the pair.

"Above and beyond the fact we are rivals, with him playing for Madrid and me for Barcelona, we understand what qualities each other has."
Meanwhile, Ronaldo reveals that he feels that himself, Messi and Ribery have pushed one another to another level over the past 12 months.
"Obviously, yes. I think it's important because you want to test yourself against the best and it is a privilege to play against them. As a competitive person, I want to improve always. Have we improved each other? Maybe yes, and I think that is good for me and them and for football in general."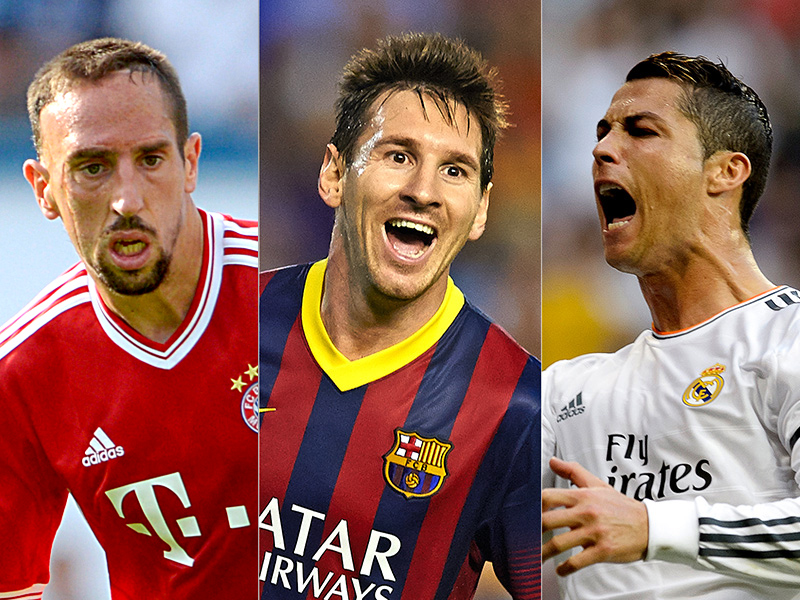 Of course, much has been made of the fact that Ballon d'Or favourite Ronaldo did not actually win anything last year - unlike Ribery, who collected five trophies in total with Bayern Munich. However, the Portuguese argues:

"Both goals and trophies are important in deciding who wins. We were the best three players; that's why we were nominated."
More from our man in Zurich, Kris Voakes, as Lionel Messi is asked about his remarkable run of individual honours:

"I never really think about being only 26 and already having four Ballons d'Or. I just want to do my best for Barcelona and hopefully win a World Cup with Argentina."
Nice line from Borussia Dortmund boss Jurgen Klopp, who has all but conceded that former Bayern Munich trainer Jupp Heynckes will win the Coach of the Year award:
"I'm only here to be the first person to congratulate this man on winning. He is an example in many respects. He deserves it, and I hope the people have shown sufficient knowledge to give him the award."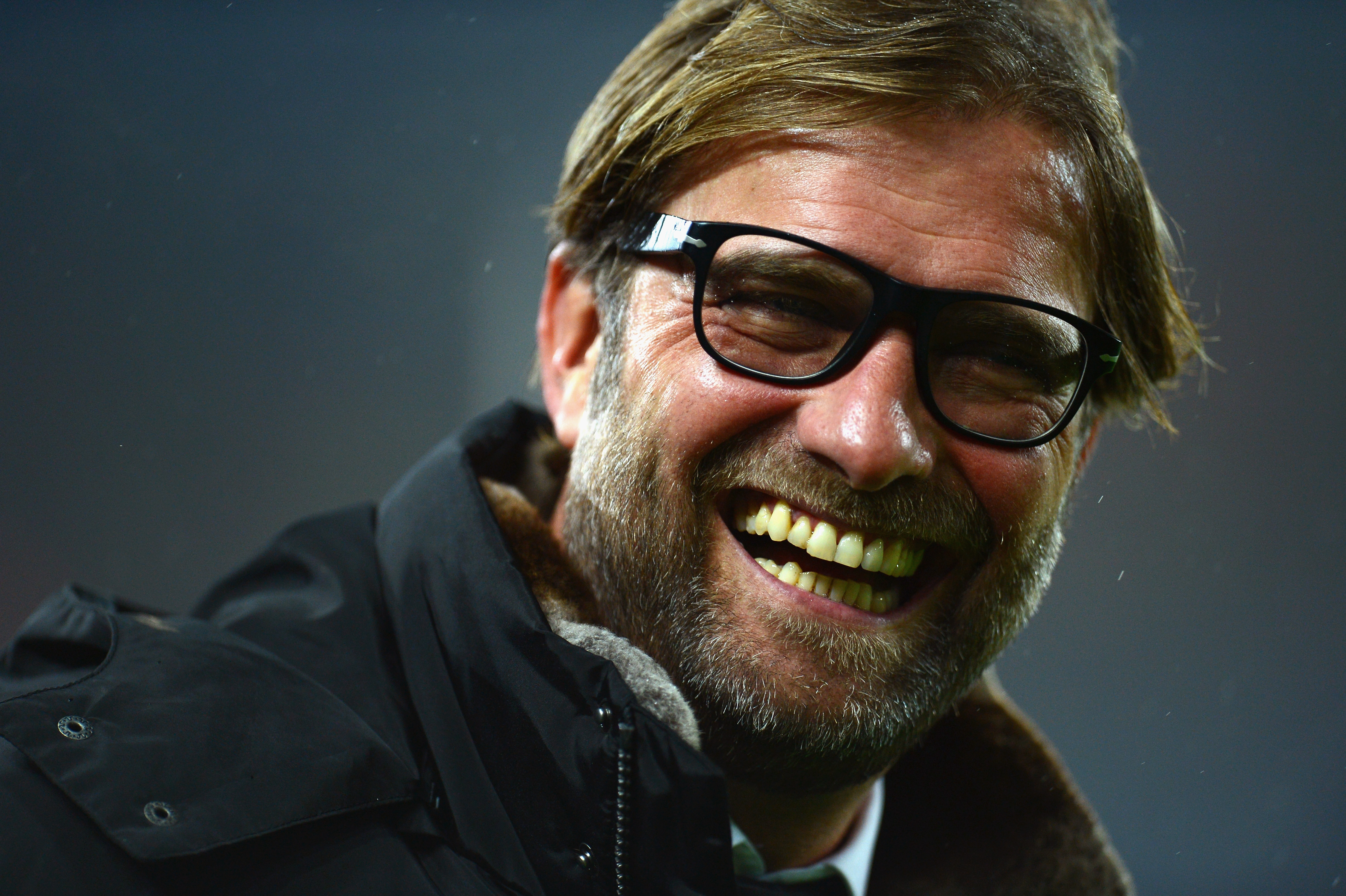 More from Kris in Zurich:

"Messi and Ronaldo are asked a joint question and nobody seems to know who will go first. For once, they both backed down! Ronaldo later says there is no issue with [Fifa president] Sepp Blatter since they settled their argument over the phone."
Ballon d'Or favourite Cristiano Ronaldo is, rather unsurprisingly fielding most of the questions in this press conference. The Portuguese is essentially saying that his main goal is to improve year after year, and that he's not unduly worried about whether he triumphs tonight. "If I don't win, life goes on," he says.
Well, what does Ronaldo make of the mounting speculation that he's already won this award? Here's Kris Voakes to tell us:

"Ronaldo plays down the widespread reports that he has won the 2013 Ballon d'Or. He says even if he doesn't win, he'll keep trying to do his best for his team.... Hmmm!"
Well, it seems that you, the Goal readers, are in no doubt as to who will prevail. Of the 24,872 readers who participated in our vote on the issue, over 60 percent of you tipped Ronaldo to collect his second Ballon d'Or: http://bit.ly/1j3jUVY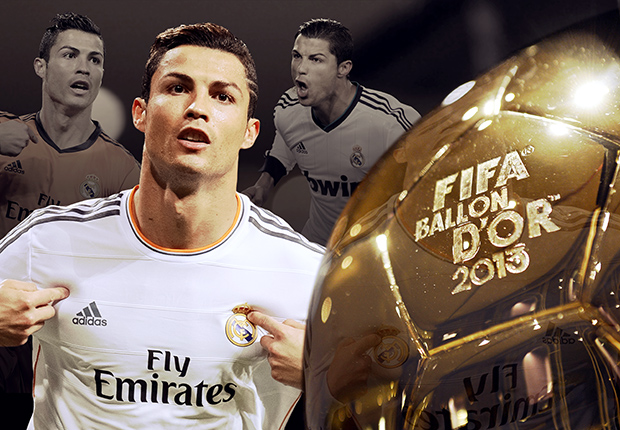 Just been passed an interesting line by Daniel Buse from Goal Germany. Apparently, Sportbild are claiming that Ronaldo will triumph tonight, with Ribery coming in second and Messi third. Apparently, they've received this information from inside sources. We shall see if they're proven correct.
Right, let's hear from our man on the ground, Kris Voakes:

"It might be cold outside by the Zurichsee, but it's all hotting up here in the Kongresshaus in Zurich where later today one of Cristiano Ronaldo, Lionel Messi and Franck Ribery will be named the Ballon d'Or winner for 2013.

"The Conference Suite is really abuzz ahead of the main event, with all sorts of press conferences and presentations going on between now and 18:30CET when the show itself gets started."
But then, there's Messi, who even managed to win last year despite wearing the most horrendous suit the sporting world has ever seen. However, niggling injuries at key moments in 2013 would appear to have put paid to the Argentine's hopes of winning a fifth successive Ballon d'Or. But who knows? Maybe the Barcelona ace can triumph again?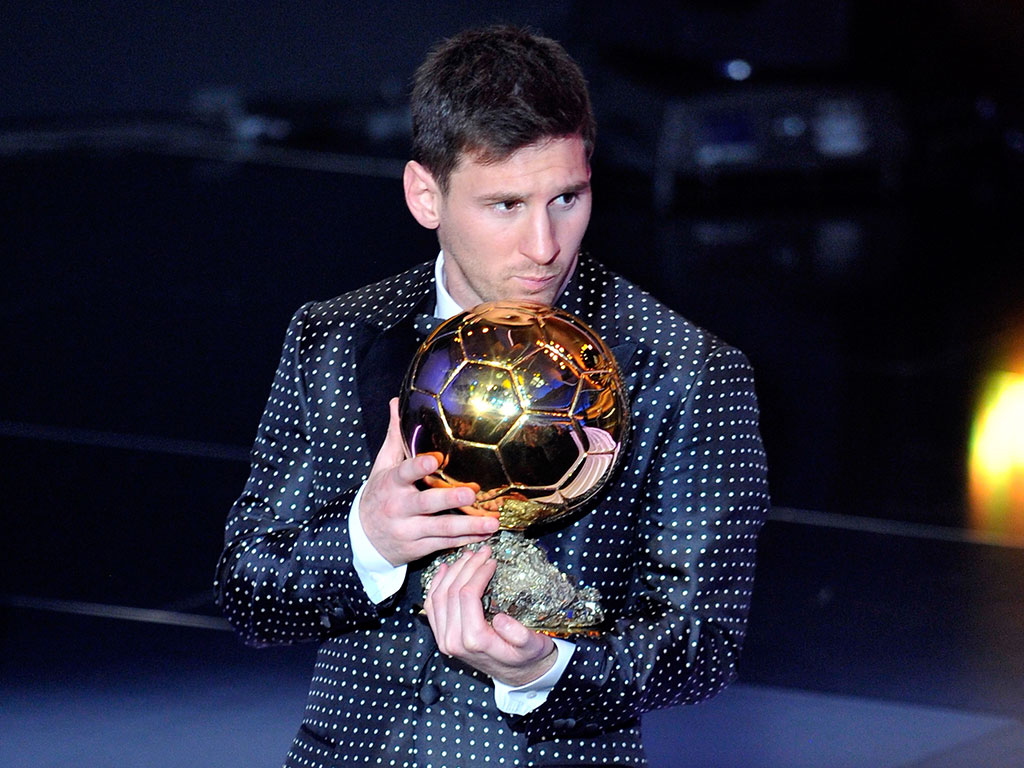 Of course, that Ronaldo ultimately decided to attend tonight's ceremony has led many to presume that the Real Madrid superstar really fancies his chances of walking away with the Ballon d'Or. He is certainly the clear favourite with the bookies. However, we could yet see a surprise, particularly as fellow nominee Franck Ribery is coming off a year in which he lifted no less than five trophies with Bayern Munich.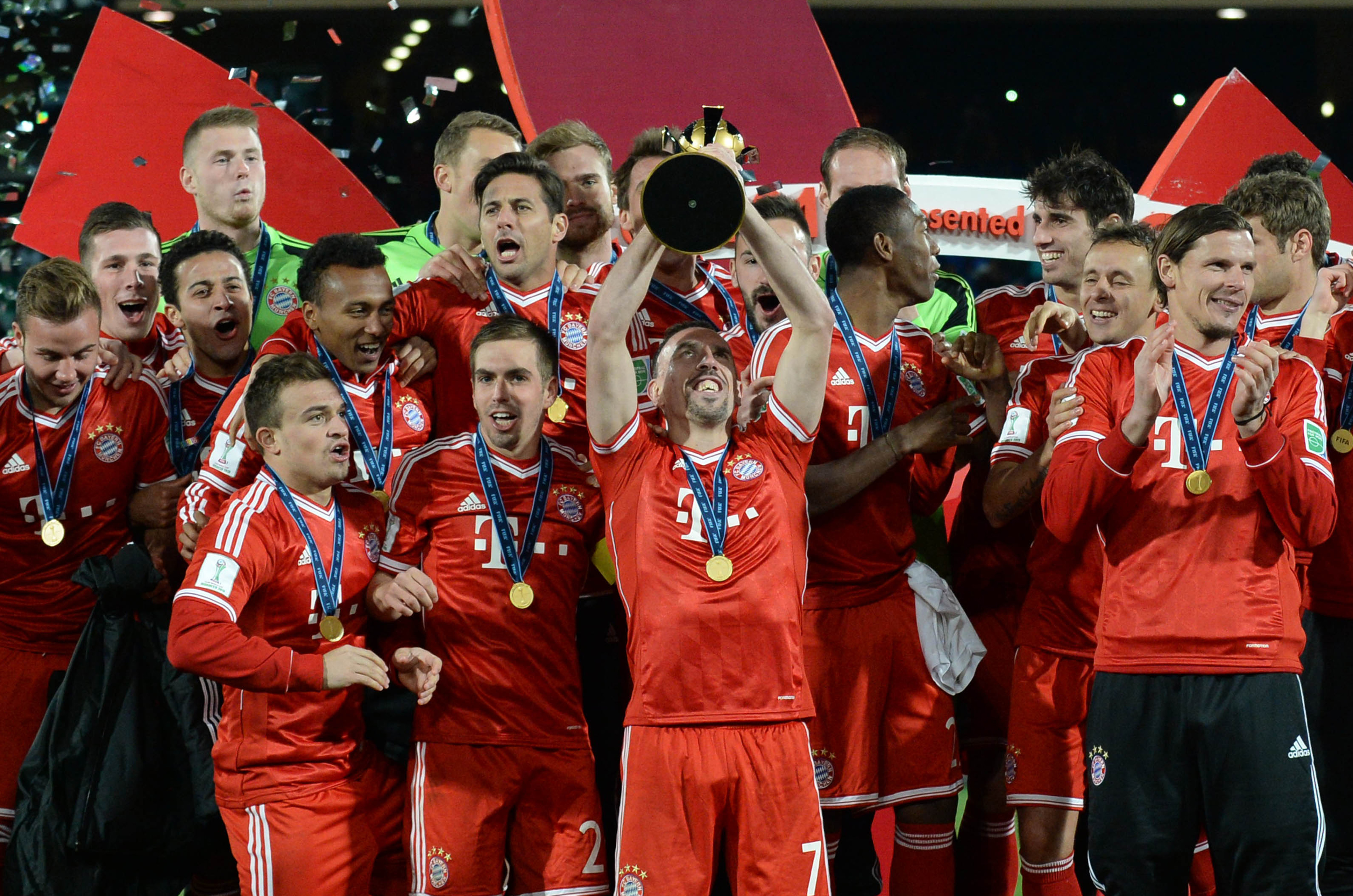 While there are a number of awards up for grabs this evening, it really is all about the much-coveted Ballon d'Or. Zlatan Ibrahimovic might not need one to know that he's the best player in the world but you can be certain that landing the individual honour would mean everything to Ronaldo, who has finished second to Lionel Messi in the voting in three of the past four years.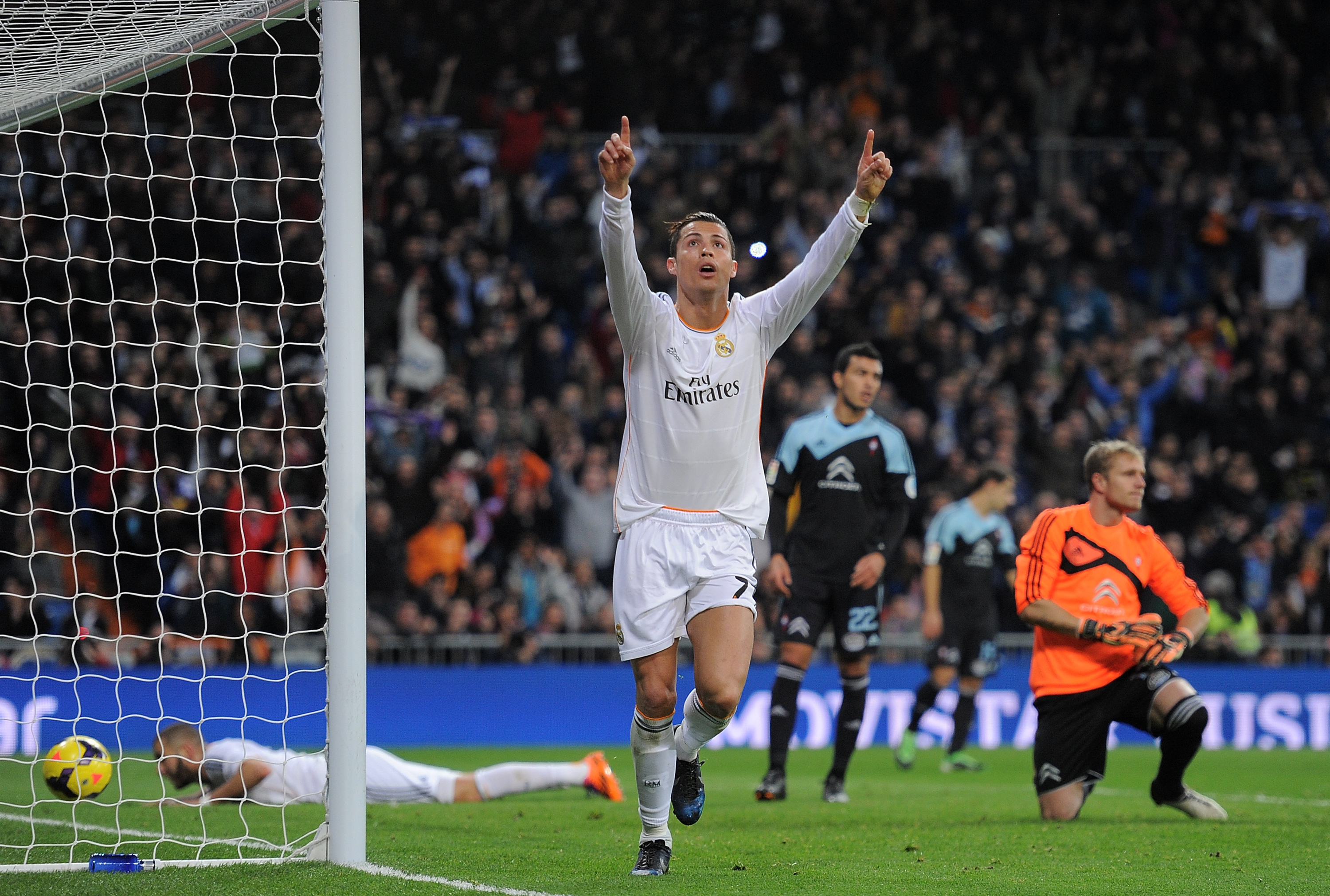 The live TV coverage doesn't actually get under way until 18:30CET but the three players shortlisted for the top prize – Cristiano Ronaldo, Franck Ribery and Lionel Messi – are currently speaking to the press, so our man in Zurich, Kris Voakes, will be passing us on all the best soundbites from that.
Good afternoon, folks, and welcome along to
Goal
's coverage of the Fifa Ballon d'Or gala in Zurich, Switzerland. My name's Mark Doyle and I'm here to guide you through the most prestigious awards ceremony in football.