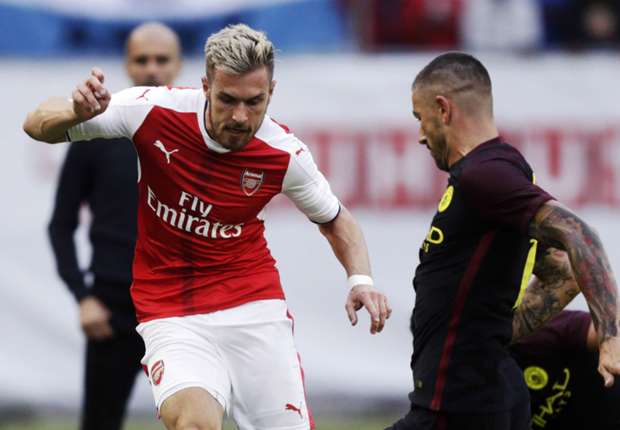 The Wales midfielder is out of action with an injury but has still taken the time to update supporters on his latest style, which is bizarre to say the least
EXTRA TIME
---
Fresh from bleaching his hair blonde Aaron Ramsey is back with another wacky style.
The Arsenal midfielder, who is currently injured, has posted a picture on Instagram of his new look, with the caption "silver lining".
Ramsey's bleached blonde look caught on, with even Lionel Messi sporting such a cut, but we have a feeling this one is a bit more niche...