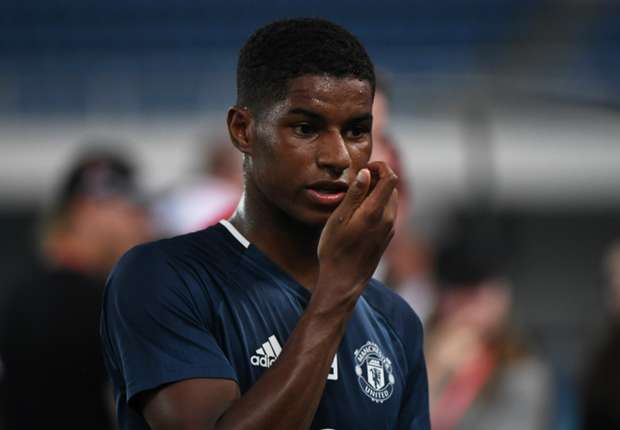 The young striker has been overlooked in Manchester United's opening two Premier League wins, but it is important to keep him involved in the club's new dawn
---
Ask any Manchester United fan who had to sit through the miserable weekly 'spectacle' served up by Louis van Gaal last season for one bright spot amidst the pain and frustration and the unequivocal answer would surely be Marcus Rashford.
The young striker ended the 2015-16 campaign as United's undisputed first-choice striker, despite having only been called upon by his Dutch manager when the club had nobody else to turn to after an injury crisis in the spring. Once he had 'discovered' the 18-year-old, Van Gaal couldn't get enough of him.
That he now finds himself on the outside looking in on Jose Mourinho's revolution at Old Trafford says more about United than it does about Rashford. And the clamour to barrack the Portuguese boss for the youngster's exclusion says much about the lack of understanding of the bigger picture.
A side built around the quality, dynamism and presence of players like Paul Pogba and Zlatan Ibrahimovic has already allowed fans to forget the failures of Van Gaal's spell in charge. That it comes at the expense of Rashford is a necessary evil, and the youngster himself has spoken well of the lessons he is currently learning from the battle he faces to win a place from one of Ibrahimovic and club captain Wayne Rooney.
"It's amazing to have both of them to learn from," he told
MUTV
. "They've won so many trophies. I think Zlatan's won 30 trophies and Wayne and Michael [Carrick] are two of the most decorated players in football so there is a lot to learn from them. And not only for me, but the other young players who are coming through.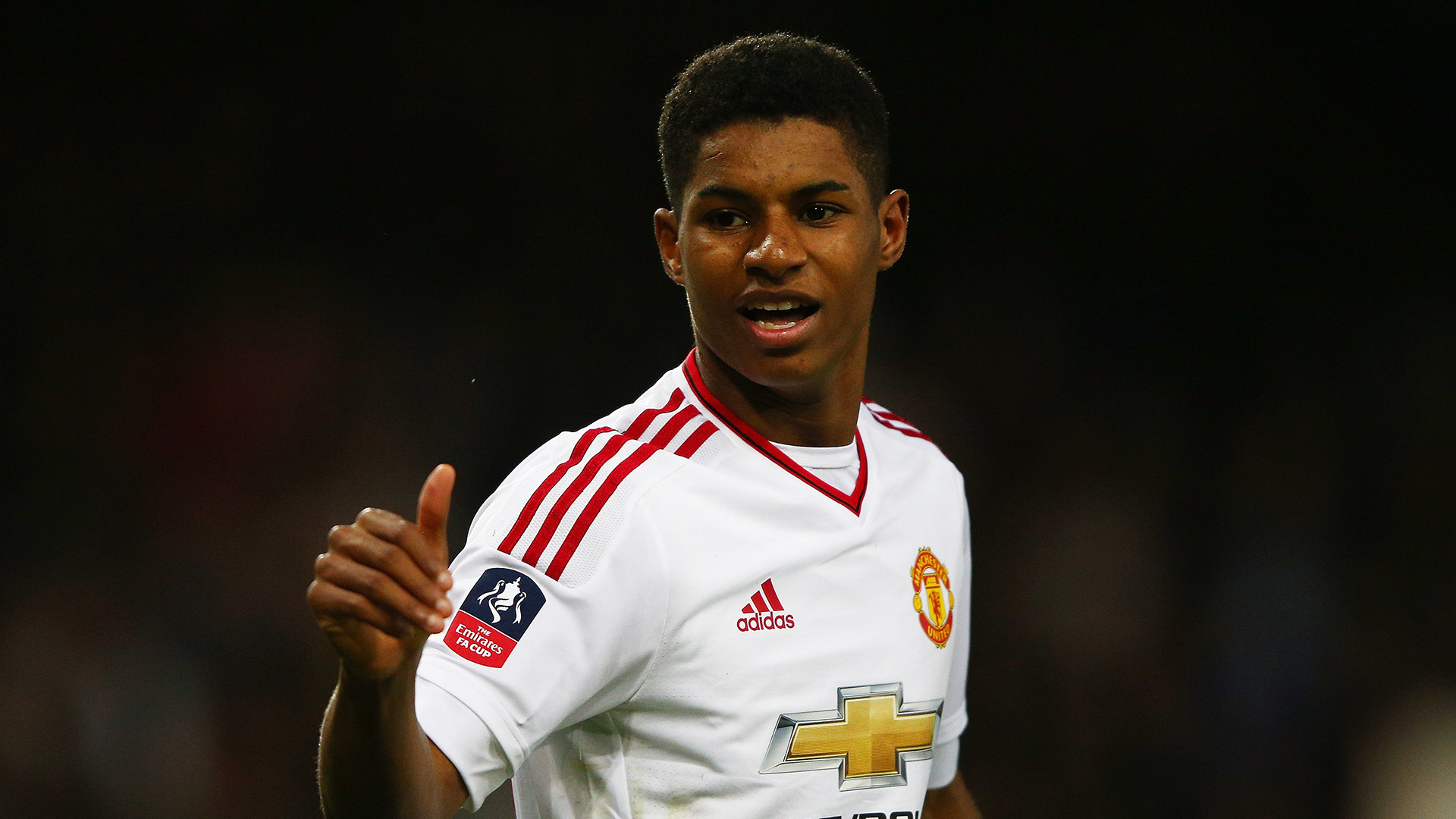 "Everything that we're going through and will go through in the next few years, they've been there and done it and can tell us all about it. So it's a real benefit for us to have them."
It is telling that Rashford is as mature in speaking about his current position as he was in dealing with his rise to fame last season. Just as he showed relish in dealing with the task of taking United beyond Midtjylland and Arsenal in his first two games as a senior player, he is now displaying a great appetite for the fight in which he must engage for a first-team shirt.
Mourinho has already shown faith in him by insisting he will not be loaned out, unlike team-mates Adnan Januzaj and Cameron Borthwick-Jackson, telling him his time will come. He wants Rashford to be a winner like Ibrahimovic, but he also wants him to earn it.
In the first two games of the current season, Rashford has yet to make it onto the pitch. It is a far cry from the 18 starts in 19 games he experienced last term, but it will surely give him a greater grounding in the longer term, and when he does inevitably force his way back into the side he can say he truly earned the call this time.
It probably helps him, too, that Mourinho has not sought to shoe-horn him into the first XI as a right-sided attacker as Van Gaal did on occasion in the spring. Even the Dutchman's former number two Ryan Giggs has accepted there is only one place for Rashford to play.
"He's a centre-forward, he plays the centre-forward position so well," Giggs told
Sportmas
ta's. "At the moment Ibrahimovic is scoring and he's not getting in but I don't think that's a bad thing for Marcus, I think he can come on and be an impact playe
---
"There's a lot of pressure on him because of the season he had last year, but it's a nice problem to have for Jose Mourinho."
Saturday's trip to Hull City would appear to provide the perfect opportunity to give Rashford a valuable run-out. Just as Van Gaal playing him so often last term began to have a detrimental effect, so too could Mourinho ignoring him for too long. And against a Tigers side which has surprised so far but remains likely to struggle, especially up against pace and movement at the back, then Rashford surely has at least a role to play late on in the game at the very least.
Sure, it has only been two games but with an international break coming up and a high-stakes Manchester derby to follow, the next real window to reintegrate Rashford might be a Europa League game in which the Portuguese is likely to shuffle the pack. Giving his striker the impression he sees him as a second-rate option and nothing else would be of benefit to nobody. No, Rashford deserves the knowledge that he is in contention at the very least.
And, with Sam Allardyce set to name his England squad on Sunday just days after insisting Rashford needs minutes with United in order to earn a national shirt, this is surely the perfect time to reintroduce the youngster to Premier League action. Another week training with the England setup can only be of greater benefit to a player still coming to terms with the top level of the game.
Mourinho would rather spend the next two weeks reading eulogies on his inclusion of Rashford as part of a new fully functional, title-challenging United than critics having a field day over his inability to integrate great young hopes no matter what the scenario.
After being relied upon too often last term and starting this season picking splinters, it is time for Rashford to find the middle ground that will ultimately be the making of him.