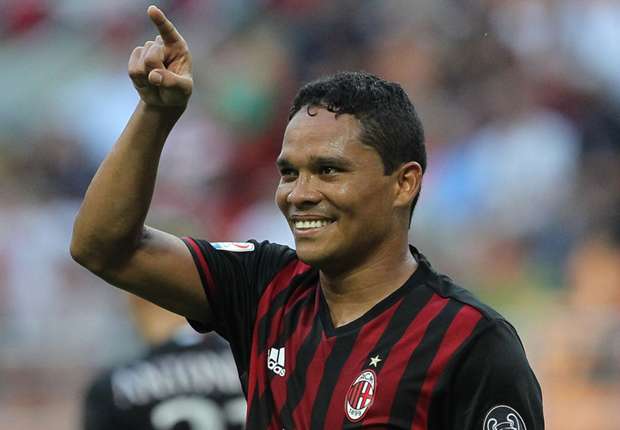 The Colombian has scored 21 Serie A goals from just 40 shots on target, yet the Rossoneri were willing to let him leave only for the striker to reject a move to West Ham
---
Carlos Bacca was pleased by the appointment of Vincenzo Montella as AC Milan boss.
"I'm very confident for the new season, with a coach who likes to play with the ball and play with purpose," the Colombian enthused. "I like that, because this way I could get two or three chances a game." For a striker who usually only ever needs one, that bodes well for the new campaign.
Despite playing for a woeful Rossoneri side that finished seventh in the standings, Bacca struck 18 times in Serie A last season. Twelve of those goals came from his first shot on target. He repeated the feat in Sunday's season opener against Torino before then going on to complete a 'perfect' hat-trick from just four shots on target as Milan recorded a 3-2 win at San Siro.
His Serie A record now reads: 40 shots on target, 21 goals. It is a staggeringly efficient strike rate. Indeed, to put it in perspective, of the 190 shots Cristiano Ronaldo had on goal last season, 98 hit the target, yielding 35 goals. That makes for a shooting accuracy per cent of 51.58 and a conversion rate of 18.42%. Bacca's figures are far more impressive, though: 62.71% shooting accuracy, with a 30.51% conversion rate.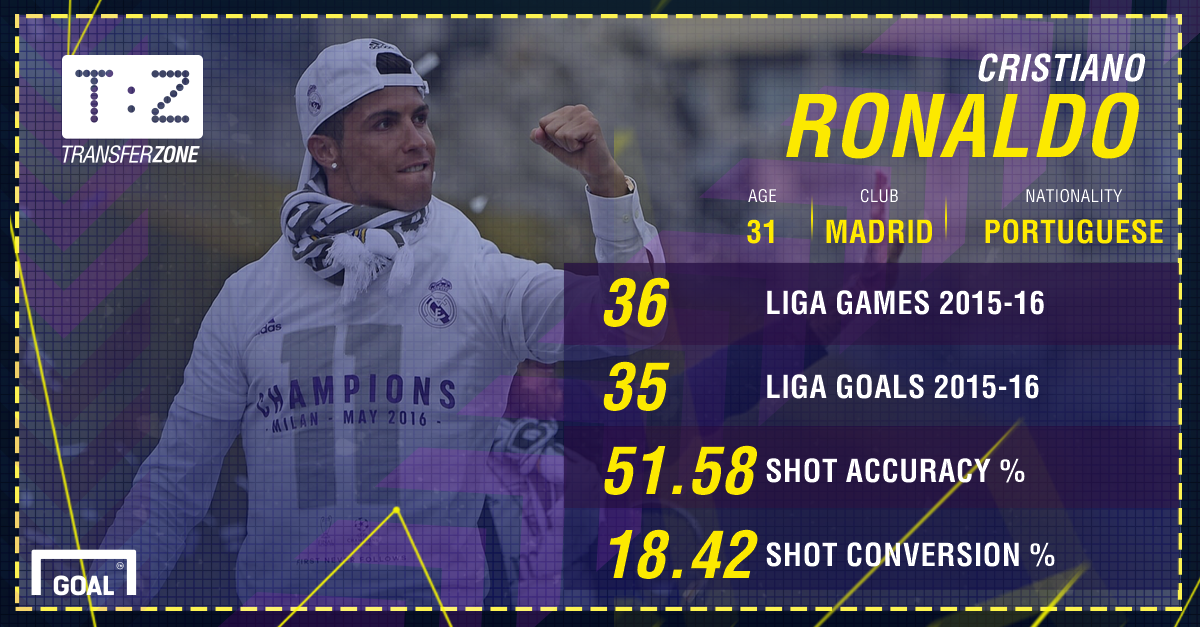 It will thus not be a surprise to learn, then, that Carlo Ancelotti had wanted to bring the former Sevilla striker to the Santiago Bernabeu before being surprisingly dismissed as coach at the end of the 2014-15 season. "Had Carletto stayed at Real Madrid, Bacca would have probably moved there," Milan CEO Adriano Galliani told the
Gazzetta dello Sport
on Monday.
Instead, Bacca joined Milan, who agreed to meet his €30 million buy-out clause. It proved money well spent, with the two-time Europa League winner enjoying a stellar debut season in Serie A. It is thus remarkable to think that Milan were willing to let Bacca leave this summer for the same fee in order to fund reinforcements elsewhere.
Galliani insists otherwise, claiming after Bacca's treble against Torino on Sunday evening that he had played a key role in the 29-year-old's decision to reject a first offer from West Ham and stay at San Siro.
"Yesterday, before training, he approached me and said: 'Look, a new offer will arrive from West Ham.' And then he asked me: 'What do you think?' I replied: 'I think you should stay at Milan.' He said: 'I also think that I have to stay, so I'll stay.'
"It was sweet: he tested me because he wanted to be told that I wanted to keep him."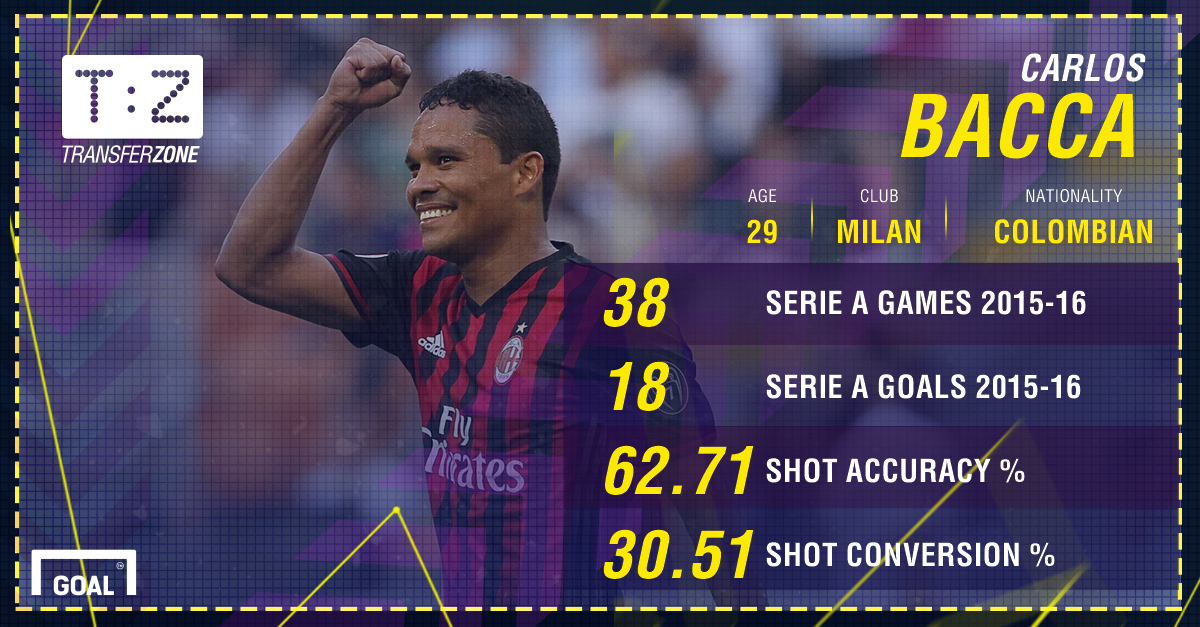 As a result, Milan rejected an improved offer from West Ham on Tuesday. In truth, though, they had no other option as Bacca has never had any intention of leaving Milan for the Londoners. He wants to play in the Champions League, and believes that he has a better chance of realising that goal with the Rossoneri than the Hammers.
"When the [first] offer arrived, we consulted as a family and I decided to stay," Bacca explained after the 3-2 win over Torino. "I stayed because I want to take Milan back into Europe.
"I'm happy to wear this jersey; I will defend it with great pride.
"This victory over Torino was a triumph for the group, from the coach to the players, and soon we will be at 100 per cent."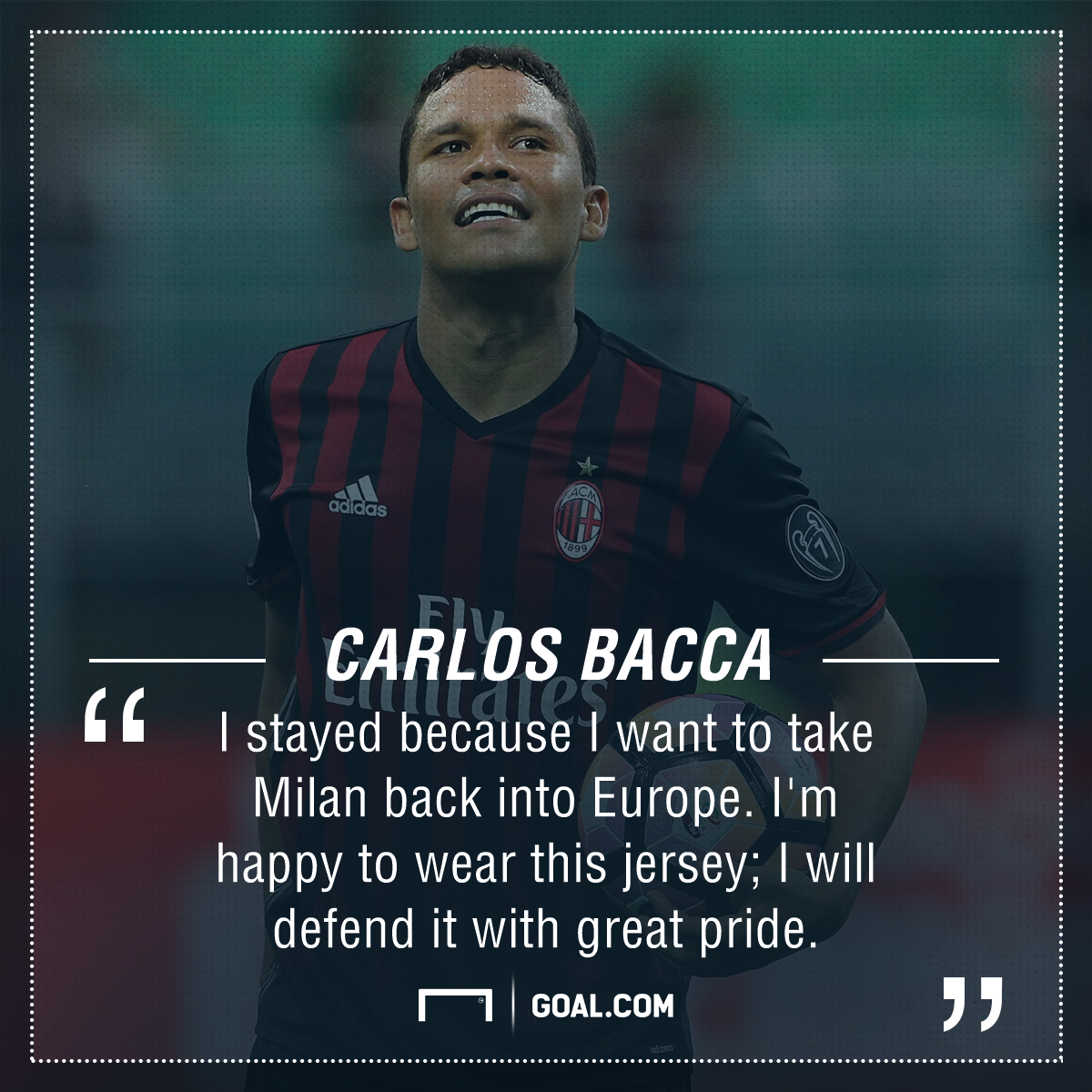 ---
Milan will certainly have to up their game for this weekend's meeting with Napoli at the San Paolo. Indeed, in spite of Bacca's latest display of ruthless efficiency, Milan still only scraped past Torino thanks to a last-second penalty save from Gianluigi Donnarumma.
However, Napoli have their own problems, with both Manolo Gabbiadini and the unsettled Lorenzo Insigne having failed their auditions to be the Partenopei's new leading man following the departure of star striker Gonzalo Higuain for Juventus during the summer. Both men were replaced as Maurizio Sarri's side went 2-0 down at Pescara and it took a Dries Mertens double to salvage a point for last term's runners-up.
Of course, Napoli had entertained the idea of swooping for Bacca only to decide against spending €30m on a 29-year-old. One can understand their thinking but it does not say much for Sarri's faith in Arkadiusz Milik, a €32m arrival from Ajax, that he is now said to be considering starting Mertens in a 'false nine' role against the Rossoneri. Milan, by contrast, have the real thing - and should consider themselves very fortunate that they still do.