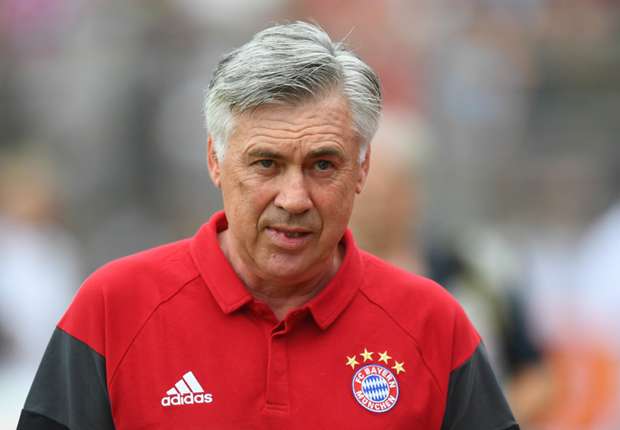 The Italian has won three European titles, and as well as keeping Bayern ahead of the pack domestically he will be expected to improve Guardiola's recent Champions League record
---
Carlo Ancelotti has replaced Pep Guardiola as the Bayern Munich coach after three seasons of domestic domination under the Spaniard. Guardiola won the Bundesliga in all three of his seasons at the Allianz Arena – with two of those forming part of doubles – but fell down where it mattered most.
He was coaxed to Bavaria with a challenge by Bayern to give the club its own football brand and to capitalise on the success of Jupp Heynckes in the Champions League. That objective went unfulfilled.
The Bayern challenge took a lot out of Guardiola – he perceived certain questions about Bayern's lack of progress in Europe as personal attacks – and he departed having made no real lasting connection with the club's supporter base. Last year's double – which came after a shootout victory against Borussia Dortmund in Berlin - saw Guardiola carried shoulder high by his players but there was never that warmth with the fans like Heynckes enjoyed before him.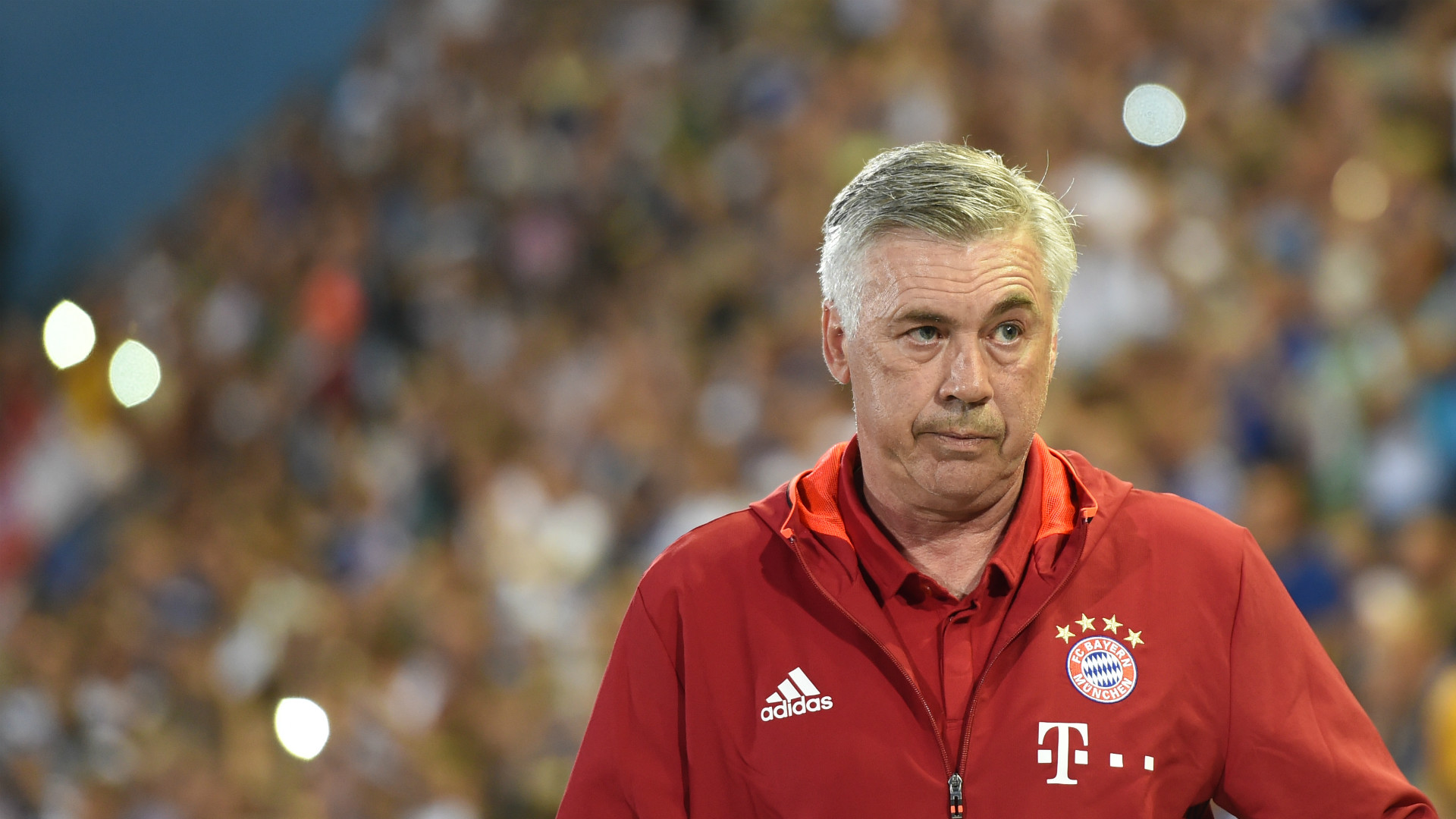 The additions of Arturo Vidal, Kingsley Coman and Douglas Costa were shrewd and dynamic, giving Bayern pace and aggression they lacked. Despite the lack of succession Europe, he leaves a strong legacy for his successor.
In his place comes in many ways the anti-Guardiola. Ancelotti is a more astute tactician than he is willing to admit but he is first and foremost a players' manager. The Italian has earned success down throughout the years at AC Milan, Chelsea, Paris Saint-Germain and Real Madrid with a style of management that has endeared him to his players and fans alike.
Ancelotti is a warm, engaging personality – albeit with a line he won't let his players cross – and man management is the most effective tool at his disposal. He has spoken about the need to relax players before key fixtures instead of pumping them up and he is a good reader of people. What he is not is a tactical ideologue who will seek to instil a non-negotiable playing style on a squad of players regardless of their strengths and preferences.
Guardiola was insistent that the game be played a certain way but Ancelotti is much more flexible. He will demand the same standards of excellence that Guardiola did but will do so in a less brusque manner than his predecessor. Bayern intended to build a dynasty with Guardiola when he was first appointed but it lasted only three years. They did not appoint a direct successor to Pep either – like Dortmund did in replacing Jurgen Klopp with Thomas Tuchel – they went for the opposite.
Ancelotti will play a simpler game with a more conventional formation – likely to be 4-3-3 – in order to keep Bayern ahead of the chasing pack. Into the line-up will come new signing Mats Hummels to slot in beside national team colleague Jerome Boateng at centre-back. Renato Sanches was also signed at the end of last season but his will be a slower integration into the midfield. Instead, Xabi Alonso, Thiago Alcantara and Arturo Vidal are likely to get the nod. There will be three up front – when everyone is fit it will be a trio consisting of Robert Lewandowski, Douglas Costa and Thomas Muller – but expect plenty of rotation in those positions. Philipp Lahm and David Alaba will revert to full-back roles after experimentation under Guardiola with Manuel Neuer, of course, remaining the undisputed No. 1.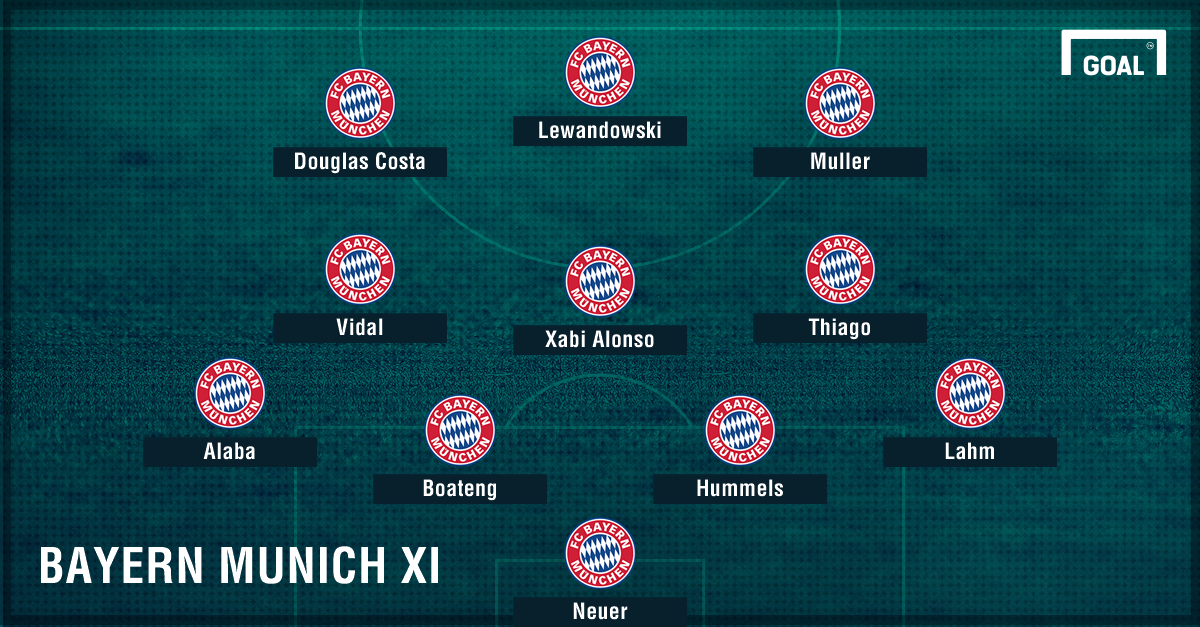 Bayern's domination of the Bundesliga is taken as read these days with fewer questions over whether they'll win the league than the manner in which they are expected to do it. Guardiola had far too much tactically for the rest of the division – especially in light of the resource gap between Bayern and the rest.
However, as Guardiola found out, Bayern are judged less and less on their league displays these days than they are in Europe. He was tasked with winning the European Cup for Bayern and couldn't. Bayern may well have swapped league dominance for a better shot at winning the European title.
A flaw of Guardiola's plan was the easy concession of goals in crucial European away games. Ancelotti should be able to instil a greater hunger for clean sheets in those key knockout matches – especially against opponents who defend deep and hustle for one goal at the other end.
Ancelotti is not adept at winning league titles like Pep is – he's won only three in all his years as a coach – but it is in Europe where he will be judged.