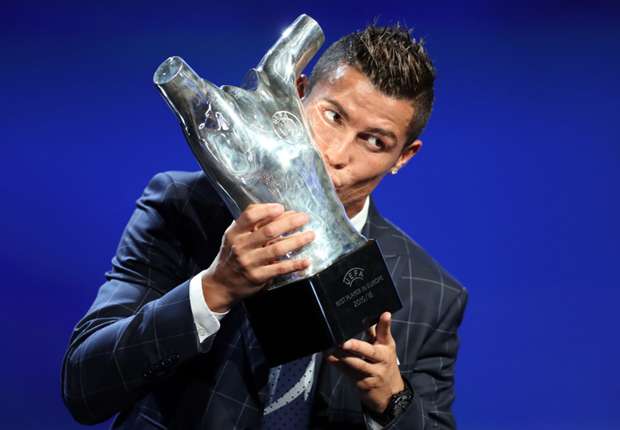 The Portugal captain claimed Antoine Griezmann was a more worthy winner of UEFA's Best Player in Europe prize but after a stellar season it was never in doubt
COMMENT
---
Not many players can boast of having won the Champions League and European Championship in the same year. Before this summer - when Pepe and Cristiano Ronaldo completed the double having followed up club success at Real Madrid with a Euro 2016 victory for Portugal – the total stood at only eight.
Pepe played well enough for Real, and indeed for Portugal, as they claimed the top prizes in 2015-16. However, if one man was deserving of being named as the Best Player in Europe by UEFA then it was surely the Portugal captain.
Was this his best ever season? "In terms of the collective, probably yes," he said. "We won two amazing trophies. I can say yes."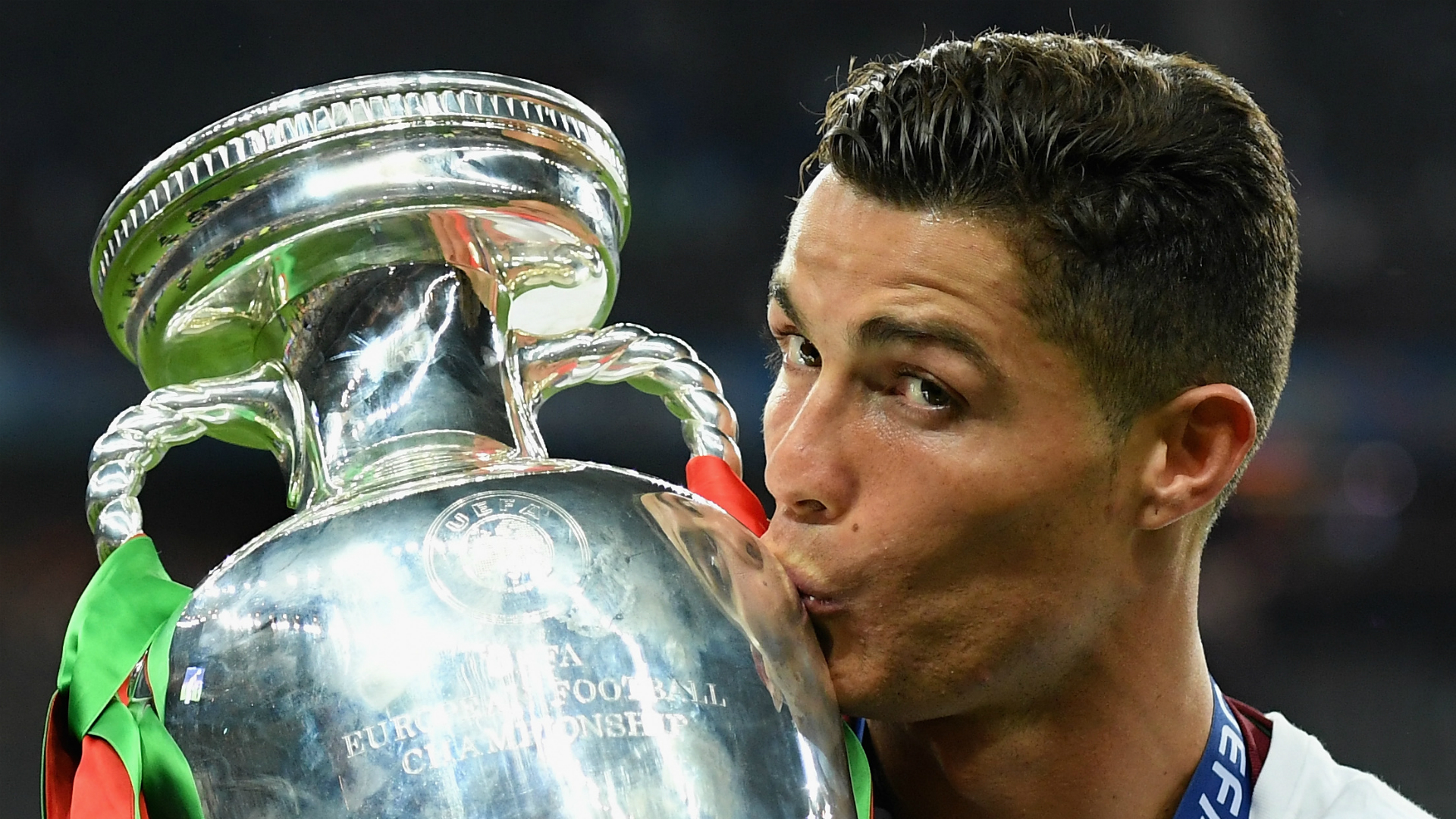 Ronaldo admitted that 2015-16 had been his best-ever season thanks to the two key prizes won but also attempted to play down his own achievements by declaring Antoine Griezmann a worthy winner of the individual gong.
"He deserved to win this trophy," Ronaldo said. "He lost two finals so it was unlucky for him but I think he's a fantastic player.
"He's a good boy, he's my neighbour - he lives next to me - and he deserved it. But he will win for sure one day - I hope so."
The Frenchman – vanquished in two finals by Ronaldo and Pepe this year – will have his moment, as too will the other man on the podium - Gareth Bale. Griezmann missed a penalty in the Champions League final in San Siro and also missed chances in the Euro 2016 final at Stade de France. Bale's Wales had been outclassed by Portugal in the semis.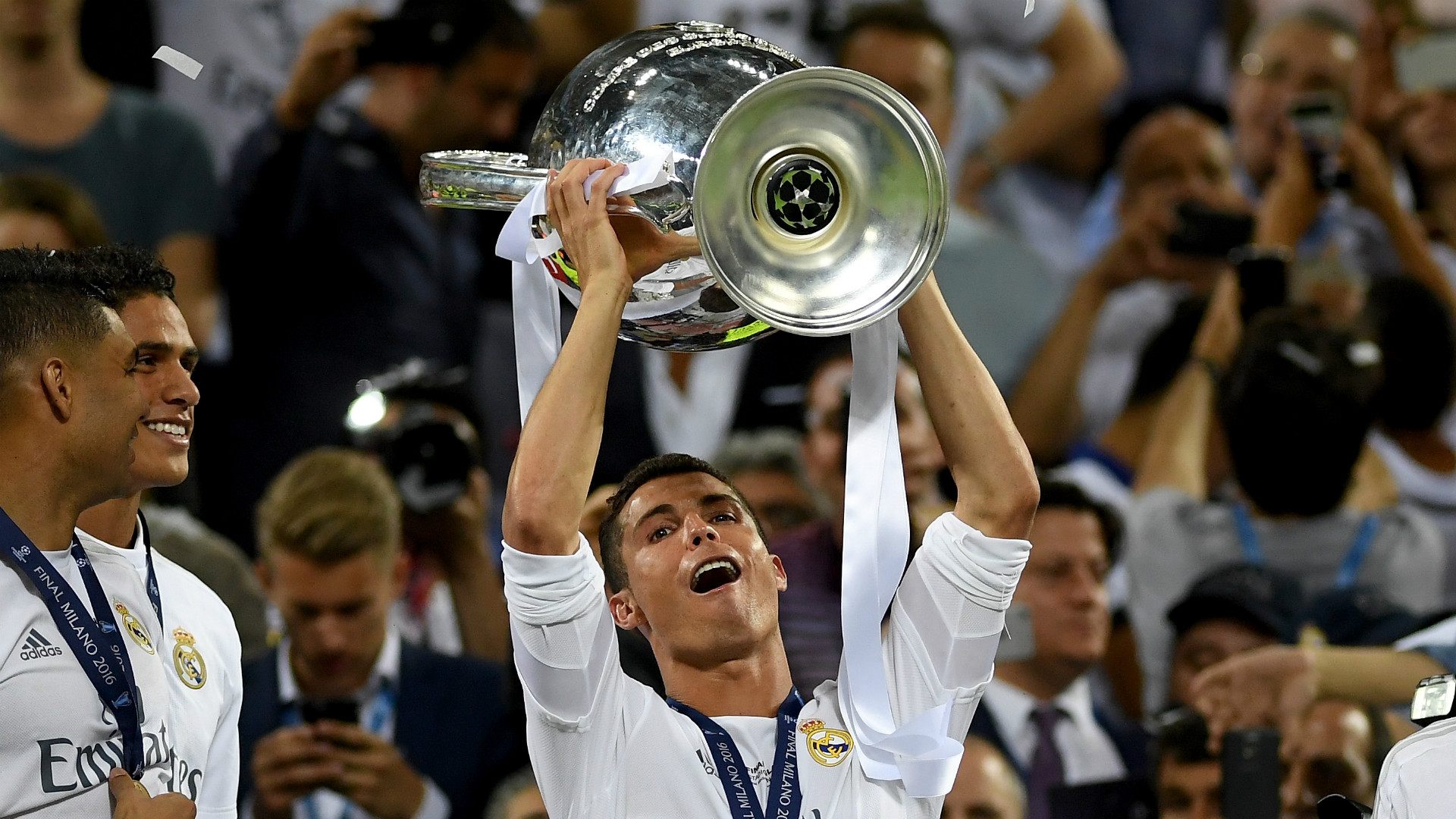 Ronaldo, meanwhile, scored the crucial fifth penalty as Real claimed their 11th European crown and also scored three times – assisting three more – as Portugal won an historic first international trophy.
Not only that, but the three-time Ballon d'Or winner had single-handedly kept Madrid in the Champions League earlier on in the season. His elaborate celebration at the end of the final may have brought accusations of arrogance, but Ronaldo had plenty of reasons for going over the top. It was his hat-trick in the second leg against Wolfsburg in the quarter-finals that permitted Real to progress. It was not a celebration of a simple penalty kick - it was the culmination of a season's worth of dedication.
He scored 16 goals in all in the Champions League last season; no player contributed more to Madrid's run to Milan in the first place. All in all he scored 51 goals in 48 Real matches. He got five more for Portugal in their tight qualification group and showed a whole other side to his game during the finals in France.
He endured difficult moments – the group-stage game against Austria stands out – but never wavered in his pursuit of glory in the colours of his country.
---
Having suffered an injury playing against Villarreal just a few weeks before the tournament, Ronaldo must have feared the worst. Nonetheless, he did everything his coach Fernando Santos asked of him. He dropped deep, he pulled wide, he made sure Portugal kept their shape. He did not complain about being fielded out of position away from his usual left-wing station.
The night of the final, he cried after being injured by a reckless Dimitri Payet challenge. He could play no more. It seemed his dreams would go up in smoke and there was nothing he could do about it. That's when his team-mates took over. Just as Ronaldo had a bad night against Atletico before scoring the fifth penalty, the strength in the collective shone through.
"I have to thank you to my team mates - Real Madrid and the Portugal national team - because they helped me a lot to win these trophies," Ronaldo said.
In the Euro 2016 final, the 31-year-old conducted proceedings from beside Santos in the Portugal dugout, limping around in his shorts as best his maimed leg would allow. Ronaldo did not have a good game every night in the Euros, nor in the Champions League. But he did enough to ensure a monumental season.