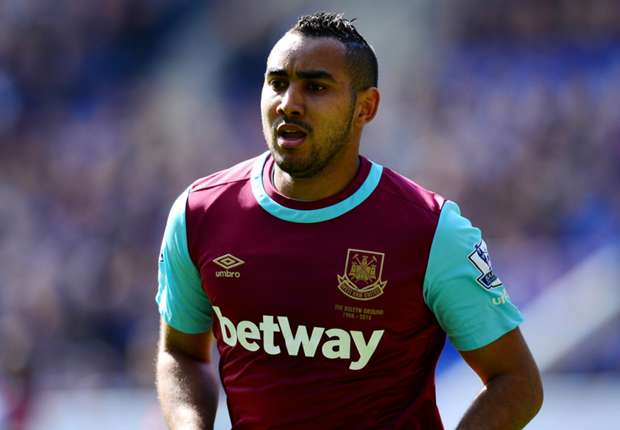 Need a little help deciding which boots are best for you? Give the INTERSPORT Football Boot Finder a go to find your perfect pair
Everyone needs a Wing Man. From Sergio Aguero to Roberto Lewandowski, nobody can do it on their own.
Even the great goalscorers need someone to create the play, to unsettle defences and break through the lines to carve out opportunities in the increasingly defensive world of contemporary European football.
And few are better at penetrating those dogged back-fours than Arsenal star Alexis Sanchez and West Ham sensation Dimitri Payet.
Payet created a staggering 119 chances for his team-mates in the 2015-16 Premier League season, a total bettered only by Mesut Ozil. The France star contributed 12 assists – another total surpassed only by Ozil – and completed 67 dribbles for Slaven Bilic's side who counter-attacked their way to a 7th place finish in the table.
That number was dwarfed, however, by Alexis, whose Arsenal side spent considerably more time trying to pick their way through defences. The Chile international completed 100 dribbles last season to help the Gunners fire their way to second-place.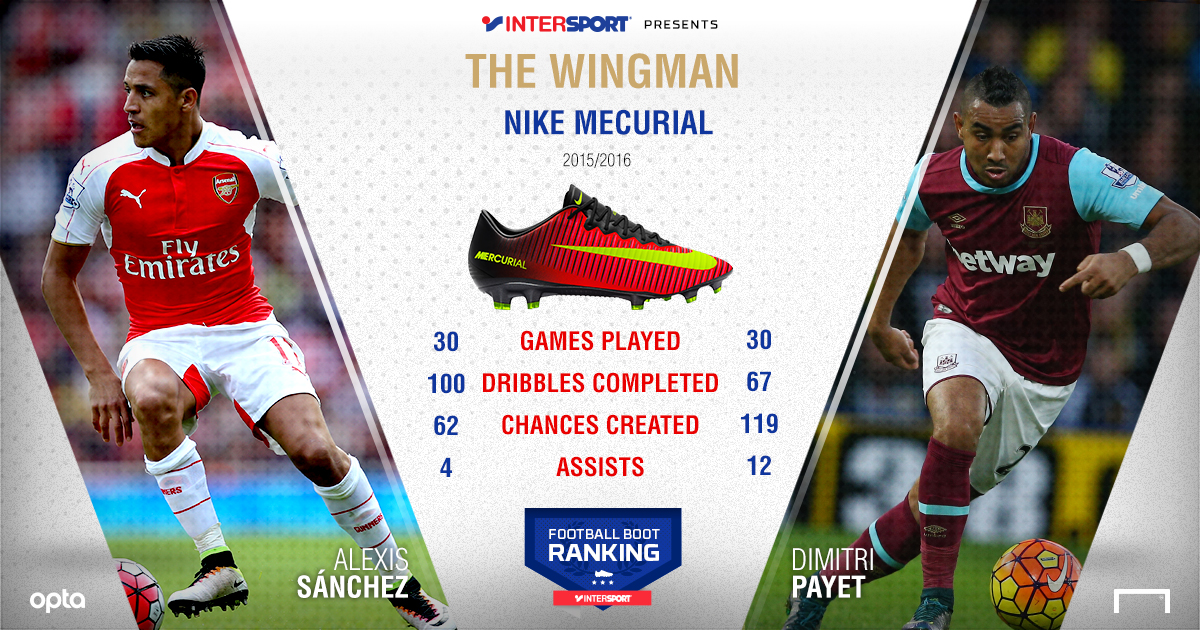 And both did their damage in Nike Mercurials, which were second only to the Adidas X in the INTERSPORT boot rankings overall, while scoring a perfect 10 for forwards in the rankings.
So should the budding Wing Men of the world also slip on the Mercurials? INTERSPORT are here to help answer that question with their Boot Finder.
There's a lot to consider when shopping for a new pair of football boots, particularly with the continuous advances in technology that have seen the leading sportswear brands pushing the envelope further with every release.
So INTERSPORT is helping perspective future stars of the game select the right footwear for their specific needs with its new Football Boot Finder, which will ask you a few questions about your style of play and then recommend the boots that they think are the best match based on your answers.
And for the Wing Men, INTERSPORT found that the Nike Mercurial, worn by the likes of Cristiano Ronaldo, Paulo Dybala and Marcus Rashford may well be the best fit for those who like to do their damage cutting in from wide positions.
They are the boot of choice for Bayern Munich's Douglas Costa, who himself completed 90 dribbles and contributed 9 assists for the Bundesliga champions in the Mercurials last season.
Manchester City's Kevin De Bruyne is also a Mercuial-wearer, and put the boots to fine use by making 82 chances in just 27 Premier League outings.
Throw in the 17 assists and 52 goals of Real Madrid's Cristiano Ronaldo and it is clear to see why the Mercurial has emerged as the leading boot for Europe's leading attackers.