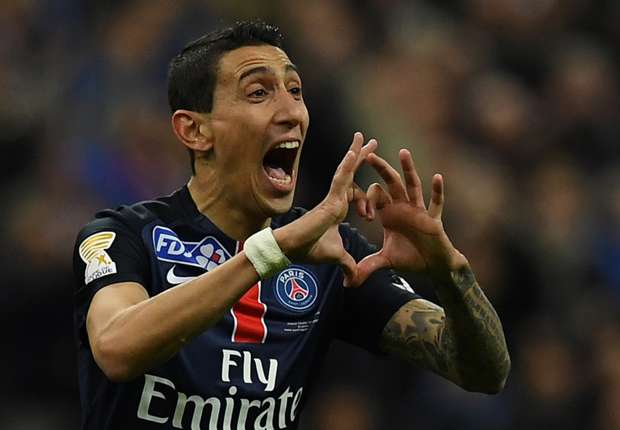 Need a little help deciding which boots are best for you? Give the INTERSPORT Football Boot Finder a go to find your perfect pair
As we edge closer to another season of European football, followers of the continent's biggest clubs will be focused not only on new arrivals, but to those who have long since established themselves key members of the squad.
And few are as important as those charged with making the play. Champions League hopefuls PSG and Manchester City have the sharpshooters to pick off their opponents, but just as important are those asked to fashion the bullets.
And in Angel Di Maria and David Silva the aforementioned European giants have two of the finest around – and both have been manufacturing the ammunition utilising the adidas X. If you're a budding young playmaker in the making, perhaps these are the boots for you.
There's a lot to consider when shopping for a new pair of football boots, particularly with the continuous advances in technology that have seen the leading sportswear brands pushing the envelope further with every release.
So INTERSPORT is helping perspective future stars of the game select the right footwear for their specific needs with its new Football Boot Finder.
And for those taking their place 'in the hole', the INTERSPORT Football Boot Ranking found that the adidas X, worn by both Argentina's Di Maria and Spain star Silva may well be the best fit for the game's great thinkers.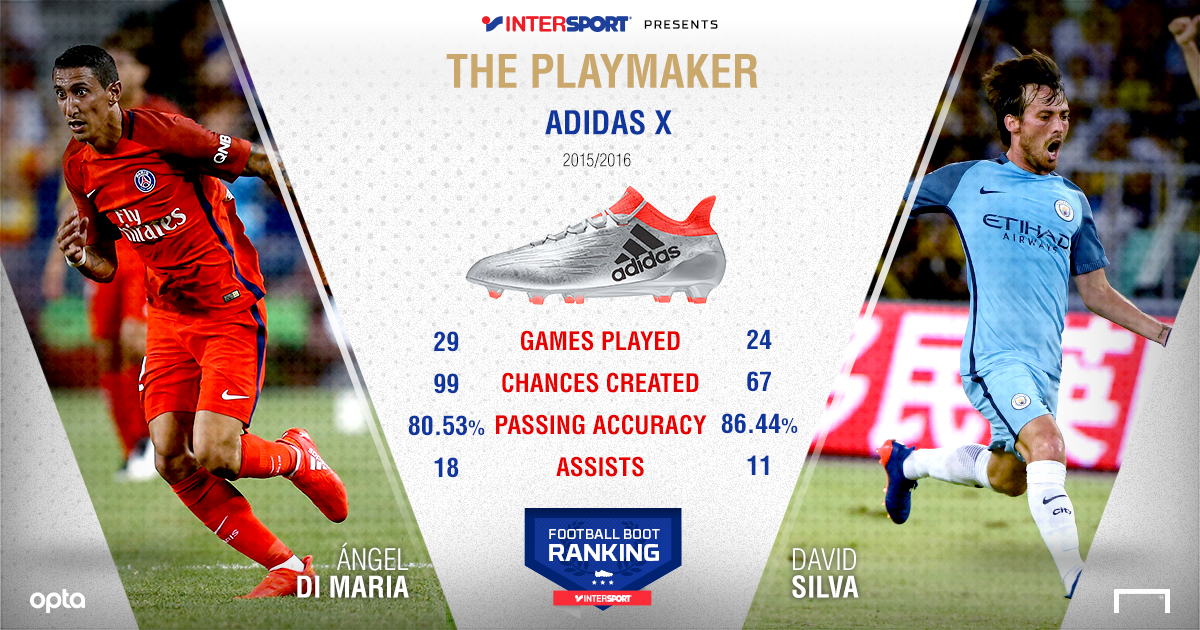 In his first full season in Ligue 1, Di Maria created more than three chances per game for his colleagues and ended the campaign with 18 assists in just 29 outings – five more than the next best total of the campaign, managed by team-mate Zlatan Ibrahimovic.
David Silva once again suffered injury problems in a season that saw him restricted to just 26 Premier League appearances, but he still came up big on some grand occasions and registered a very respectable 11 assists for his side – a total bettered by just six others in the league.
The 30-year-old's total of 67 chances created also saw him make the top 10 in that category, while he completed over 1,000 passes in his attempts to knit the team together – almost 400 more than fellow adidas X wearer Gareth Bale managed for Real Madrid in a similar number of appearances.
However, the 50 chances Bale created and 10 assists he claimed help boost the adidas X to the top of the INTERSPORT boot ranking for midfielders across all leagues tracked.
Bale's Madrid colleague James Rodriguez would have liked more game time for the European champions but he certainly played his part for the adidas X – the 60 chances he created in La Liga helping to ensure that the to adidas X prevailed as the ideal boot for the Playmaker.