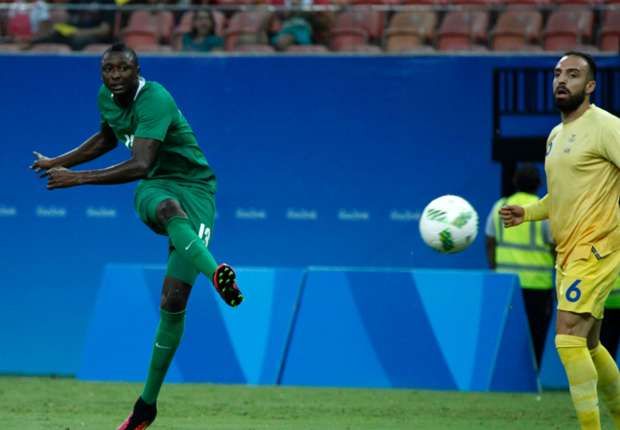 The narrow margin of victory flattered the European champions, as Samson Siasia's men booked their passage to the quarter-finals in Rio
---
It may have lacked the madcap pyrotechnics of the group opener against Japan. but, paradoxically, Nigeria's 'slim' victory over Sweden was much more secure. It was perhaps the most resounding 1-0 you are likely to watch, with the Dream Team's complete dominance posing something of a math problem.
If the score is an indication of the degree of superiority - say, a 2-1 win means you are twice as good as your opponent; or a 3-1 win, thrice better, and so on - what then does a 1-0 win say? There is no multiple of zero that equals one, neither is one in any way a factor of zero.
The ratio of one to zero is infinity, which is apt: the Dream Team (yes, we can call them that now; if they weren't making us dream before, they certainly are now) were infinitely better than their Scandinavian opponents.
Indeed, had the game, the second half especially, not devolved into a straight shootout between competition top scorer Oghenekaro Etebo and Andreas Linde in the Swedish goal, we may have been looking at a far more emphatic scoreline.
The Molde goalkeeper may have won the battle, but Etebo and his band of sprightly attackers won the war, courtesy of Roma's Sadiq Umar, a veritable beanpole with a growing reputation.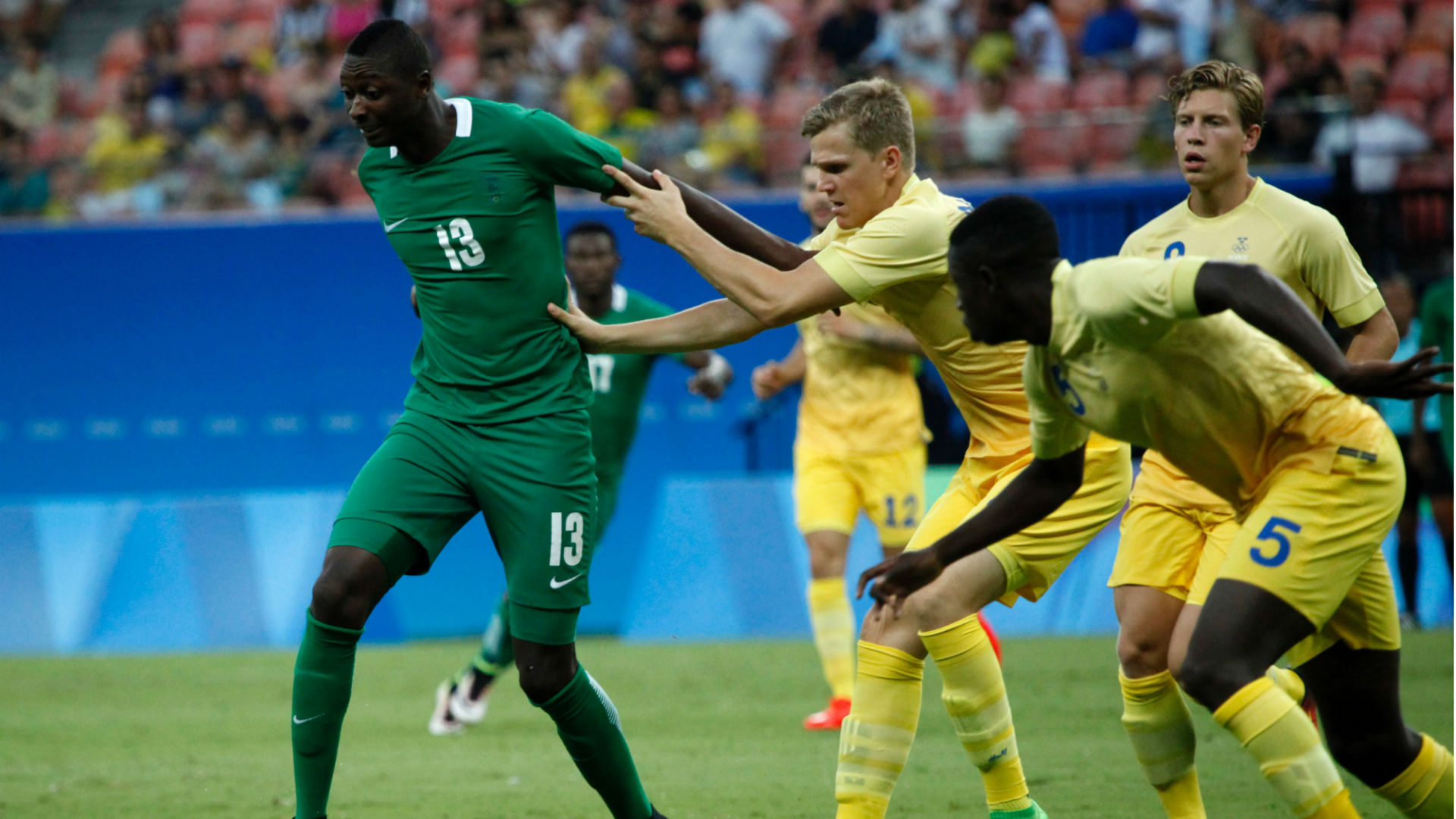 His rise has been wonderfully organic, in vein with the rest of the team: unfancied at the start (Junior Ajayi has been the busy worker ant in Samson Siasia's colony, but is seemingly unable to cross the chalk in Rio), but rising steadily, swimming to the surface in a froth of bubbles and a rising sense of oxygenated euphoria. Six from six for Nigeria, two in two for Umar, safe passage assured to the next stage.
The manner of both victories could not have been more contrasting.
Whereas Nigeria willfully descended into chaos against Japan, here there was far more control, or at least a desire for it. Sweden offered less of an attacking threat and were much less compact defensively, which might seem anachronistic considering they only conceded one against Japan's allotment of five.
Nigeria also created a lot more chances, with captain John--sorry, Mikel John Obi pulling the strings between the lines, revelling in the space of which he was sorely starved three nights prior.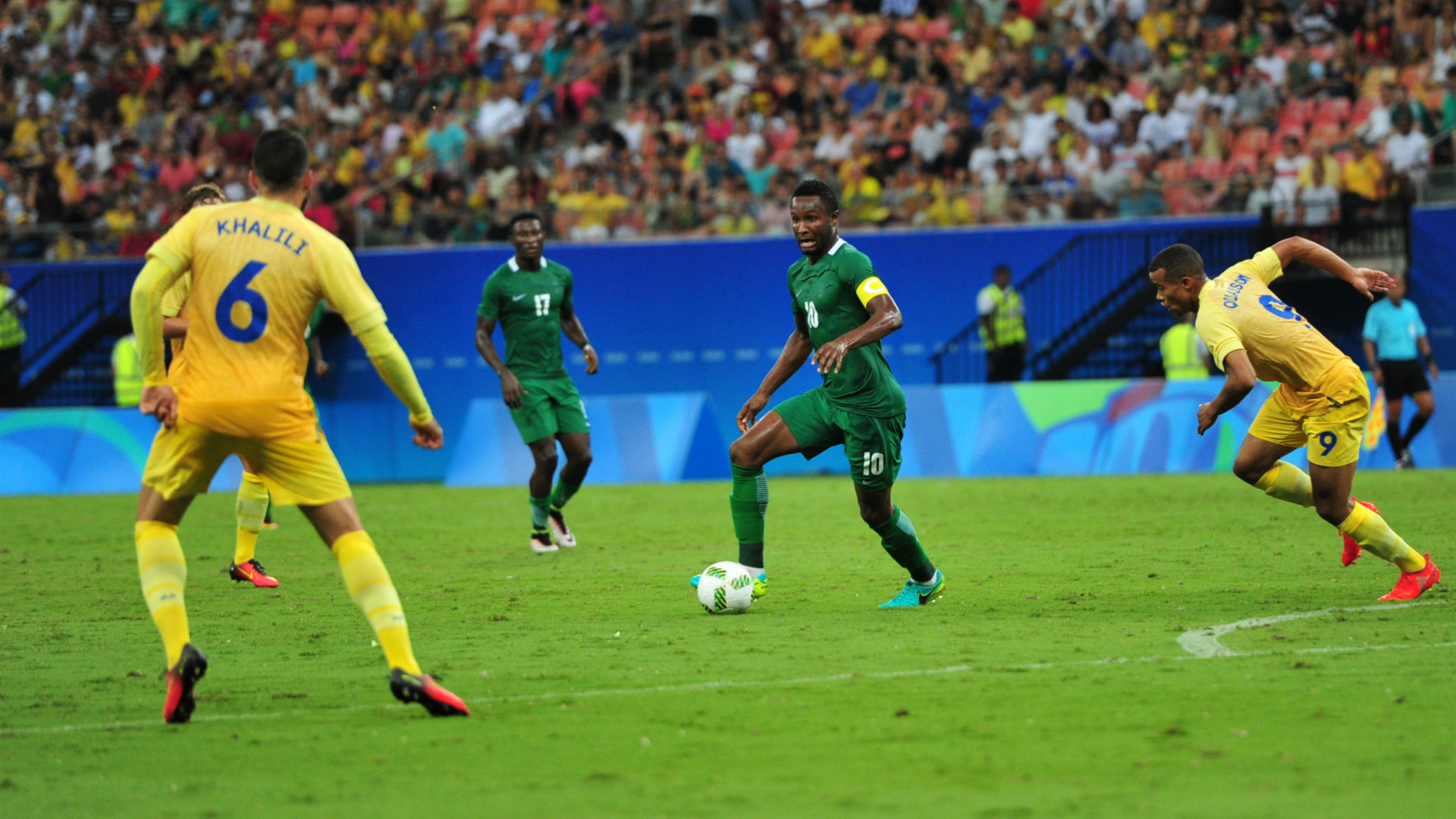 The defence, marshalled by William Troost-Ekong, looked more assured, albeit with the benefit of having little to actually do beyond the mundane. Or perhaps it is the art of elite defending to make one's exertions seems banal and offhand; by that measure, there was no more impressive player than the Haugesund captain, who rendered goalkeeper Emmanuel Daniel little more than a failsafe.
The Enugu Rangers keeper is still to make a save in this tournament, but had to be alert on more than one occasion to sweep up balls over the top of the defence.
As German great Oliver Kahn opines often, staying mentally switched on with little to do is one goalkeeping's more underrated aspects, but subconsciously, every goalie wants a chance to show he is much more than just a part of the scenery.
As it turns out, Daniel had that snatched away from him, as Sweden's one meaningful chance, off a cut-back, was cleared off his fingertips by Sincere Seth.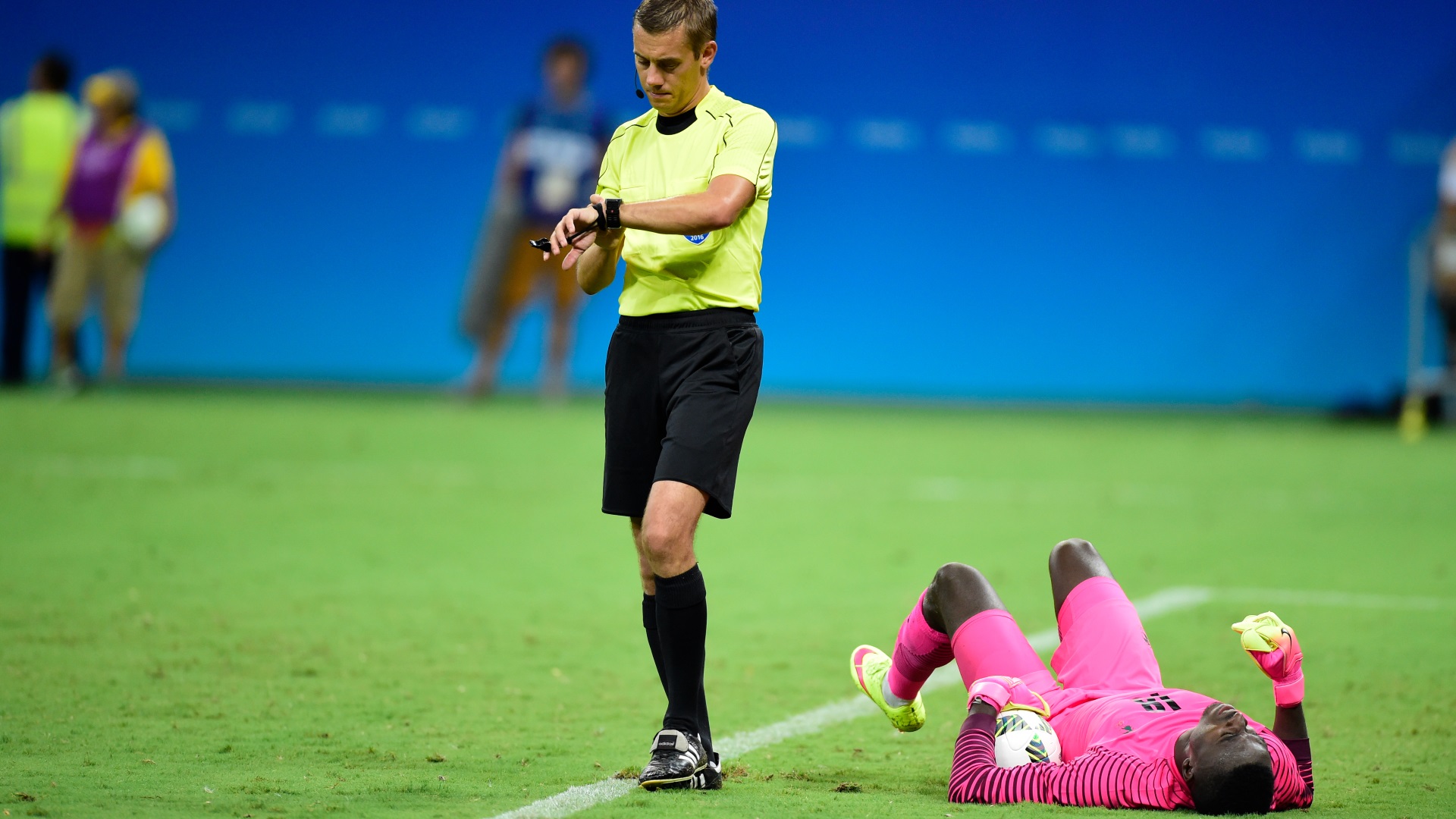 That chance of course came after a wane in the final 20 minutes of the game, worryingly reminiscent of the opening game.
Impressive in possession for much of the game, left-back Stanley Amuzie was again starting to get caught out running toward his own goal, while the midfield of Usman Mohammed and Azubuike Okechukwu began to look leggy.
If there is an area of worry for this team (that can be fixed; defence doesn't count), it is that they seem oblivious to the ebb and flow of a typical football game, and lack the guile to pace themselves accordingly.
Still, following this team's preparation, and even its struggles in qualifying, it is refreshing to once again see it do what Siasia's teams do: make a glut of chances.
His bane has always been keeping the door shut; however, with none of the teams in Rio particularly thrilling with attacking verve, perhaps he can finally go one better than 2008 and shed that pesky 'nearly-man' tag.