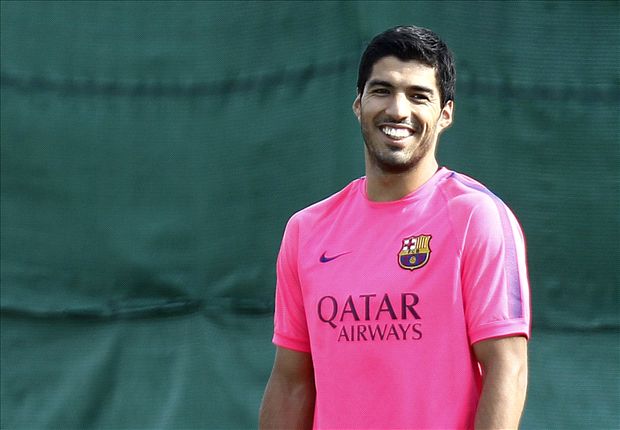 The Uruguay striker has gone straight into training the day after it was ruled he would be allowed to practise during his four-month ban from competitive football
Luis Suarez
has trained with his new
Barcelona
team-mates for the first time after the Court of Arbitration for Sport (CAS) gave him the green light on Thursday.
The Uruguyan is currently serving a four-month suspension from football for biting Italy defender Giorgio Chiellini during the two sides' World Cup clash.
Fifa had initially ruled that he would be banned from all footballing activities, including training, but upon appeal, the CAS ruled that he could participate in friendlies and train normally.
Barelona announced soon after that the former Liverpool man, who completed his move to Camp Nou after the tournament's conclusion, would start training on Friday with a view to making his first appearance in the Gamper Trophy game against Leon on Monday.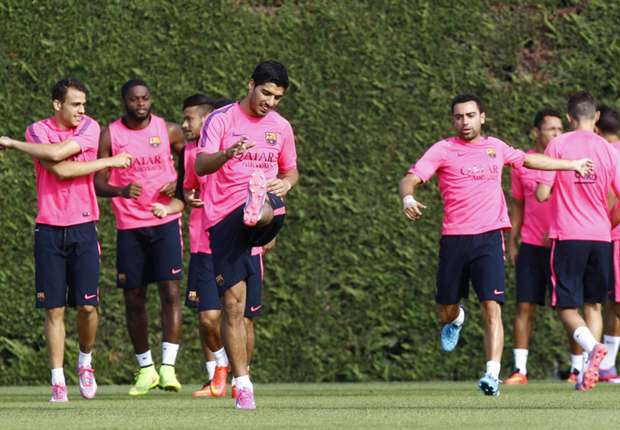 Put through his paces | Suarez warms up alongside the likes of Xavi and Neymar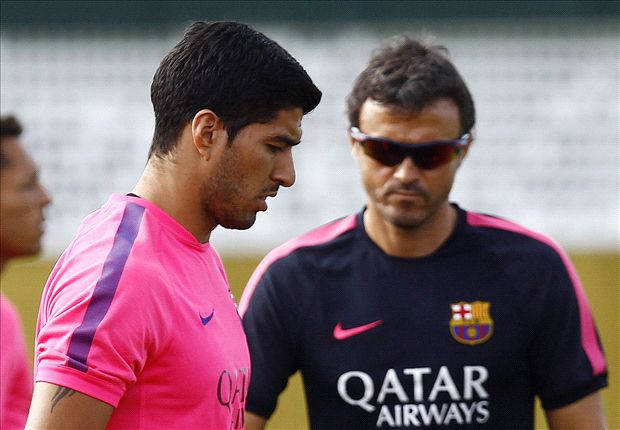 Watchful eye | Luis Enrique assesses his new charge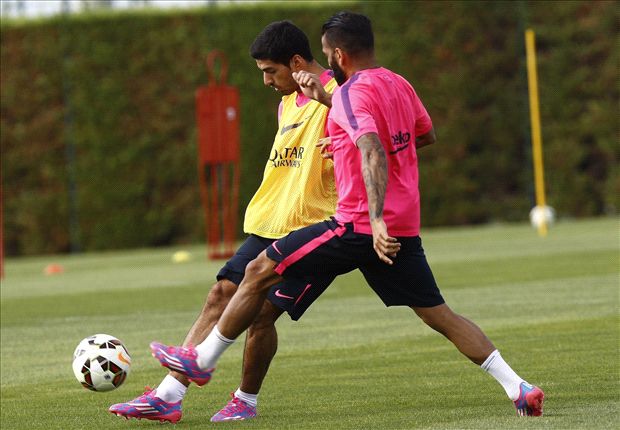 New start | Suarez beats Dani Alves to the ball
Barca had been hopeful that the CAS would reduce his ban from playing all together, however it ruled that the length of his suspension was appropriate.
Suarez could make his competitive debut against Real Madrid in the season's first Clasico, which is due to take place on either October 25 or October 26.