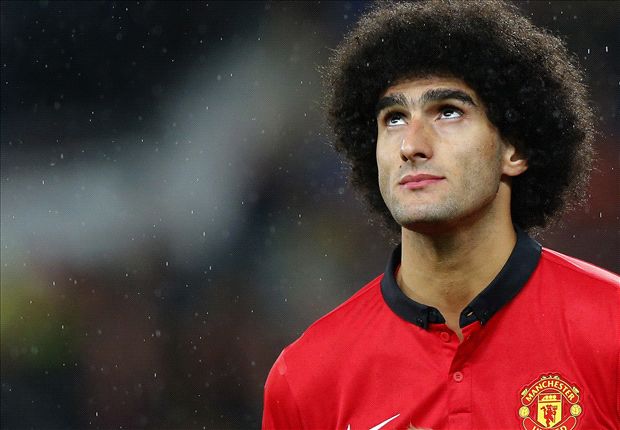 Deceiving, speculating and saving [money] are the laws of your mission ... mind you, with or without you, our passion will never end. It does not hurt to dare."
There is a fine line between prudence and parsimony, particularly in football, and, according to Napoli fans, club president Aurelio De Laurentiis has crossed it.
Just days after the San Paolo faithful voiced their dissatisfaction with this summer's inactivity in the transfer market during last Monday night's friendly against Paris Saint-Germain, the Partenopei supporters illustrated their discontent with a banner six metres wide and three metres tall, which they put up on a wall within the city of Naples.
NAPOLI'S SUMMER SPENDING 2013-14

Gonzalo Higuain (Real Madrid)
Raul Albiol (Real Madrid)
Jose Callejon (Real Madrid)
Dries Mertens (PSV)
Duvan Zapata (Estudiantes)
Rafael Cabral (Santos)
Pablo Armero (Udinese)
Omar El Kaddouri (Brescia)
Emanuele Calaio (Siena)
Josip Radosevic (Hajduk Split)
Pepe Reina (Liverpool)
Anthony Reveillere (Unattached)
TOTAL
€37m
€12m
€9.5m
€9.5m
€7.5m
€5m
€4m
€1.4m
€1.25m
€1m
Free
Free
€88.15m
The message was clear: the fans are frustrated. After a season in which Rafael Benitez claimed the Coppa Italia and secured Champions League football with a third-placed finish in Serie A, they expected the squad to be significantly strengthened over the summer.
Napoli had, after all, faded during the second half of last season's title race. Theirs was clearly not a squad deep enough to sustain a title challenge. Reinforcements were required. However, thus far, Napol have spent just €5.7 million during the summer transfer window, signing just one likely starter in Kalidou Koulibaly, with Michu, who has arrived on loan from Swansea, seen as nothing more than a squad player.
What has really grated with Napoli fans, though, is the fact that they have been linked with so many talented targets – yet none have arrived. As far back as May, De Laurentiis was talking optimistically about signing Javier Mascherano from Barcelona. However, Napoli crucially failed to finalise a deal before the World Cup. The versatile Argentine would go on to re-establish his reputation as one of the game's finest defensive midfielders at Brazil 2014 and has since signed a new contract at Camp Nou.
The way in which a long-mooted move for Marouane Fellaini has floundered has also caused consternation. Manchester United want €5 million to loan the Belgium international to Napoli for the coming campaign, but De Laurentiis is only willing to part with half of that sum. It does seem that a loan deal for Villarreal midfielder Jonathan de Guzman is on the verge of completion, but so much more is needed.
Consequently, less than a year after being viewed as a master of the market, having sensationally replaced Edinson Cavani with Gonzalo Higuain and still had nearly €30m left over for further signings, De Laurentiis is now being slated for his alleged stinginess.
Of course, that Napoli have received what Benitez has quite rightly described as the most difficult draw possible in the play-off stage of the Champions League has only intensified the situation at the San Paolo. De Laurentiis has been reluctant to splash the cash this summer until Napoli's place in the group stage has been assured, so a meeting with Athletic Bilbao, with the second leg at San Mames, was the last thing he needed.
He is thus praying that a Napoli side that was dreadfully unfortunate not to have made the knockout round last season, having amassed 12 points from a group containing Arsenal and Borussia Dortmund, will prove good enough to overcome Athletic.
NAPOLI'S SUMMER SPENDING 2014-15

Kalidou Koulibaly (Genk)
Michu (Swansea)
TOTAL
€5.7m
Loan
€5.7m
If Benitez's boys bow out, though, the pressure on De Laurentiis will only increase as he will be held solely responsible for not having opened his chequebook. The 65-year-old is aware of that, of course. But he would argue that he only has the club's best interests at heart.
It was De Laurentiis, after all, that rescued Napoli from bankruptcy in 2004, so it is unsurprising that he is unwilling to risk the financial security of the club by betting on Champions League qualification, as Leeds United did over a decade ago, or set his side back years with the kind of reckless spending that has reduced AC Milan to relying on loan deals to strengthen their squad every transfer window.
"The fans want to win and that is all," the Partenopei supremo mused at the turn of the year. "But we must remember that we started out as a club built from nothing.
"Italian clubs struggle to compete with the revenue of Europe's giants. We followed Financial Fair Play rules and were able to achieve as much as other clubs without wasting millions. We have less than half the turnover of Juventus.
"I send a message to those know-it-alls who tell us to buy him or him: I am proud of the Napoli players who are envied by everyone."
The fans are clearly firm believers in the old adage that 'He who dares wins.' De Laurentiis, though, has taken a major risk of his own in spending so frugally this summer. The outcome of the Athletic tie could throw his future into question but because of the president's prudence, at least it won't threaten the club's.