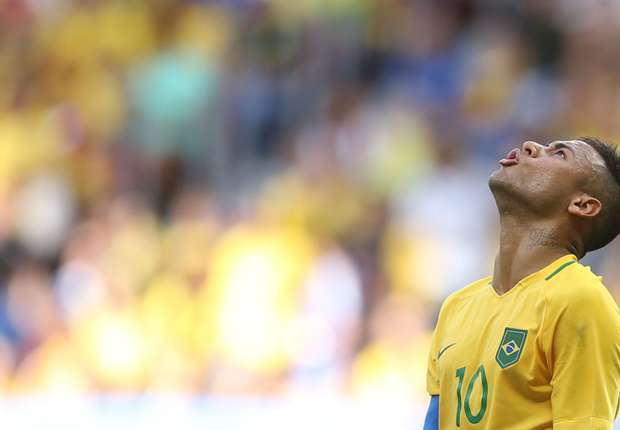 Many football fans in Brazil wish the Barcelona attacker was more like their famous female forward, but the two are on the verge of greatness
COMMENT
---
It was an image that soon went viral. A young boy in a Brazil shirt with Neymar Jr. on the back scrubbed out the name of the Barcelona forward and written underneath in black marker pen was the identity of the nation's finest female footballer, Marta, with a big red heart drawn alongside. It summed up what many Brazilians have been thinking during these Olympic Games.
In terms of achievements and ability, it is not right to compare Neymar with Marta. And the latter said as much ahead of her debut in the Games. Asked if she would like to be thought of as the female version of Neymar, she said: "Marta is Marta and Neymar is Neymar."
Great answer. But football fans in Brazil
are
comparing and with the Barca forward struggling to get going at Rio 2016, supporters last week chanted "Marta is better than Neymar" during the women's 5-1 win over Sweden, in which the 31-year-old five-time World Player of the Year netted from the penalty spot in an impressive all-round performance.
Two days earlier, Brazil's men had been held to a goalless draw by South Africa and the side's disappointing displays (which also included a 0-0 against Iraq) have left fans frustrated, even though they later beat Denmark 4-0 to advance as group winners and Neymar netted in a 2-0 victory over Colombia which sealed a place in the last four.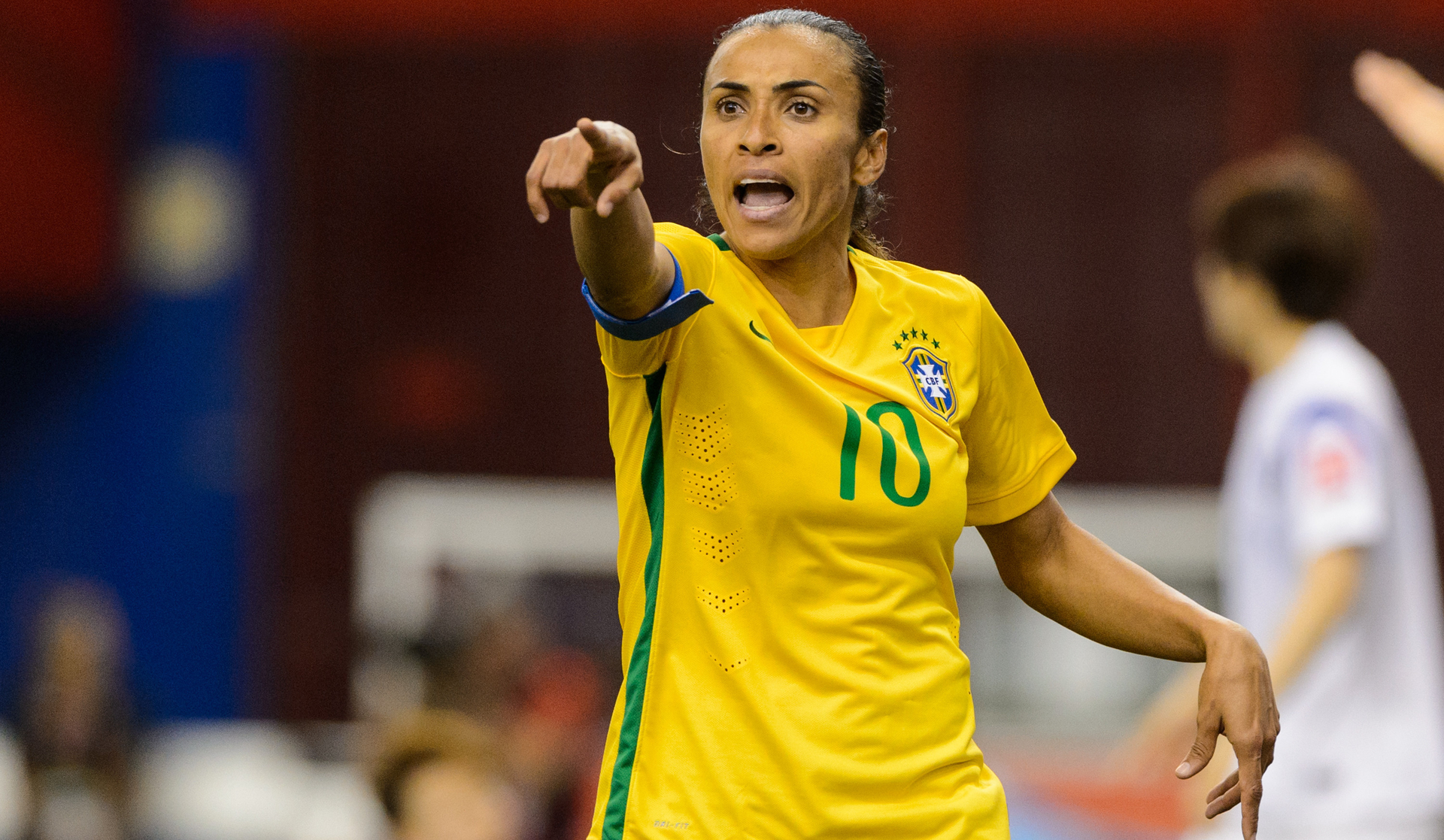 Despite that strike from a free-kick, Neymar has been questioned all the way through the tournament. Criticised for his admission that he likes to go to nightclubs now and again, for his apparent lack of fitness and for his supposedly suspect leadership qualities, the Barca forward has had a torrid time over the past couple of weeks. And many wish he were more like Marta.
Once described as "Pele with skirts" by the three-time World Cup winner and Brazil legend himself, Marta is a formidable forward who creates and scores goals, with more than 100 converted for her national side at almost one per game. Perhaps more significantly, however, she is seen as superb role model. An athlete who has fought for women's rights, for female footballers to be better paid, and to help girls facing discrimination or social exclusion, the 31-year-old is a national treasure in her homeland.
Meanwhile, many see Neymar as spoilt, overpaid and far too petulant to be captain. As skipper of the senior side at the 2015 Copa America, he received a four-match ban for kicking the ball at an opponent, headbutting another and subsequently insulting the referee. And now, even though he has matured, the 24-year-old is still not captain material for many in Brazil. For them, the example is Marta. Not Neymar.
Not that the ever-generous Marta agrees, of course. "We have Marta, we have Neymar, we have Cristiane," she said. "We're all Brazilian."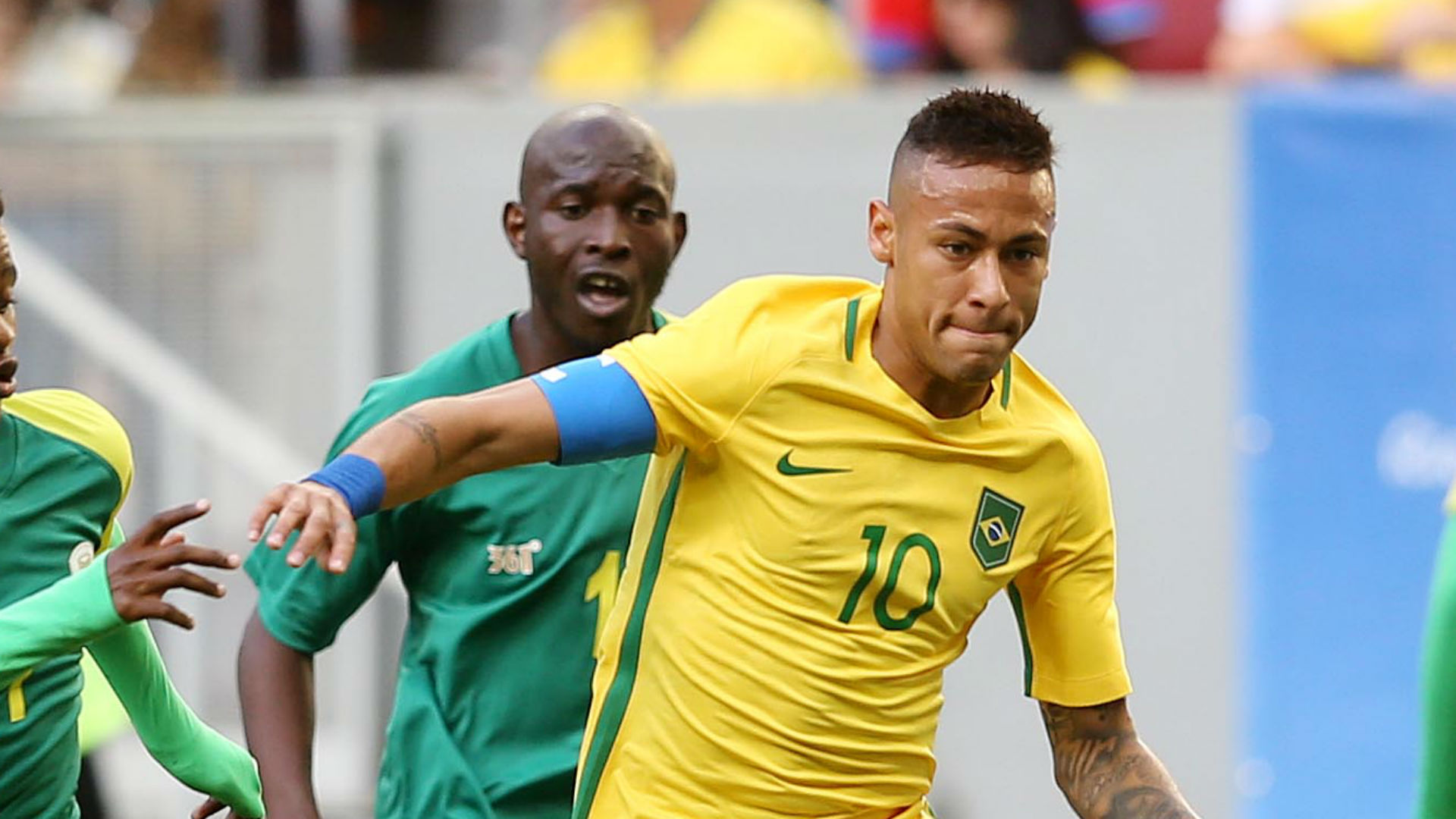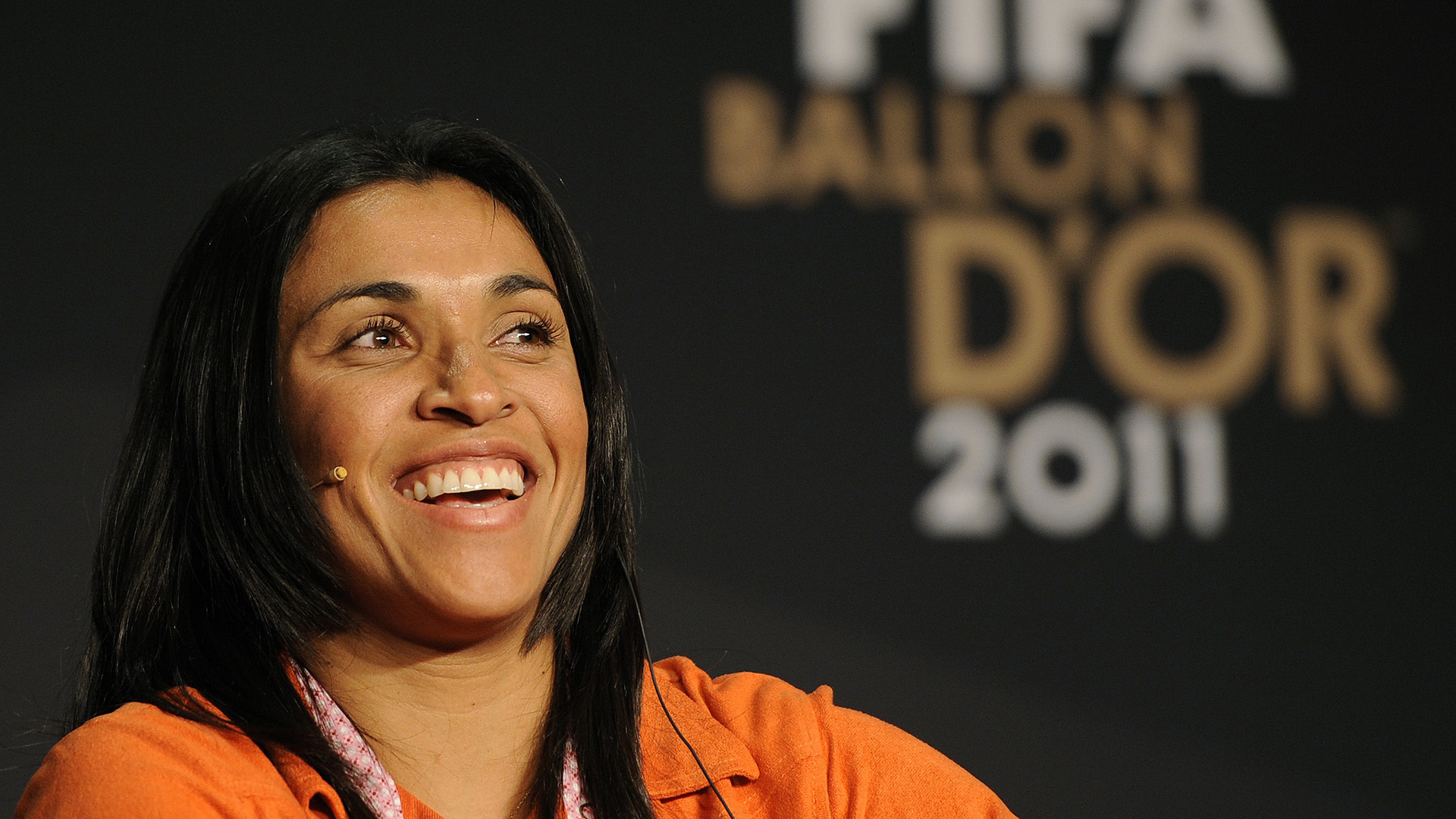 And that is the point. No nation has ever won football gold in the men's and women's competitions at the same Olympics and Neymar was part of the Brazil team forced to settle for silver after losing out to Mexico in London four years ago. Marta, meanwhile, won silver with the Selecao in both 2004 and 2008. But Brazil have never claimed the gold medal in either event.
Marta and her team-mates meet Sweden on Tuesday for a place in the final, while Neymar et al are up against Honduras on Wednesday as they seek a spot in the showpiece at the Maracana on August 20. The hopes of a nation rest on these two superstars, but Brazilians in the most part right now appear far fonder of their female footballer - even though she was the only one to miss a penalty in the last-eight shootout success against Australia.
When things go badly, many football fans of (men's) club sides in Brazil call for their teams to sign Marta, while some say she should be given a chance in Rogerio Micale's male squad at the Olympics - even though that is, of course, against the rules.
"She is a sensational player and she has all our recognition," Micale said of Marta. "But Neymar has my recognition as the best in the world in future. He will be. We have to respect him because he is young. Wouldn't we do the things he does at his age?"
Quite possibly. And as usual, of course, the results will help to swing the public opinion. Neymar, although out injured, was part of the Brazil squad that lost 7-1 to Germany in their last semi-final - in the 2014 World Cup on home soil. But now, he and Marta stand on the verge of greatness for this football-loving nation. If theymcan claim the greatest prize, there will be no need to compare, only celebrate.
And instead of scrubbing out names on shirts, Brazilians will be proud of the two of them - and perhaps NeyMarta will become the fashion on the famous yellow jerseys if the two can stike gold next weekend.