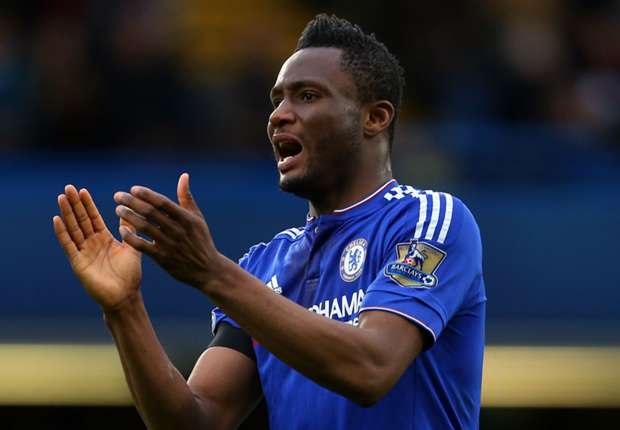 The 29-year-old midfielder has been linked with a move from the Blues this summer, but he insists he will not be leaving Stamford Bridge amidst transfer speculations
Chelsea midfielder John Mikel Obi says he will 'definitely stay' at Stamford Bridge for the 2016-17 season.
The 29-year-old, who was the subject of transfer from Chelsea this summer following the arrival of new manager Antonio Conte, pledged his future to the London outfit despite the fact his contract at the club will run out in 2017.
"I am definitely staying at Chelsea and I will try to give my best to the club, like I have always done," Mikel told Evening Standard.
"I want to help the team fight for every point, win and trophies. I also want to help the team qualify for the CL again.
"For 10 years I have been going to the same training ground and locker room. It is an amazing club, with an amazing owner.
"I have a year left and then we will see what happens. If I play well this season, it will help me earn a new contract.
"I will give 120 per cent every time I'm on the pitch or come off the bench. I will always give my best.
"If Chelsea want to talk, we'll talk. If I have to move on there will be plenty of clubs out there where I can continue.
"It will be but these things happen. You have to move on one day. My happy memories of Chelsea will never go away."
Mikel, who will miss the start of the new Premier League season, is hoping to make his first Olympic appearance at the 2016 Olympics men's football event after being selected as one of the Nigeria's two designated over-23 players.
"I explained to the club why I wanted to go [to the Olympics] and I thank them for their understanding," he said.
"The coach also gave me his blessing. He told me to make sure I do well and bring back the gold medal!
"Obviously, it is hard to be away because I want to impress the new coach. It's a risk I have taken but I stand by that.
"Chelsea are like a family to me. It is a place that has become a part of me," he concluded.
With two Premier League titles, the Champions League, the Europa League and four FA Cups with Chelsea and the Africa Cup of Nations title in his 75-cap Nigeria career, the midfielder would revel in making successful showing at the 2016 Olympics.