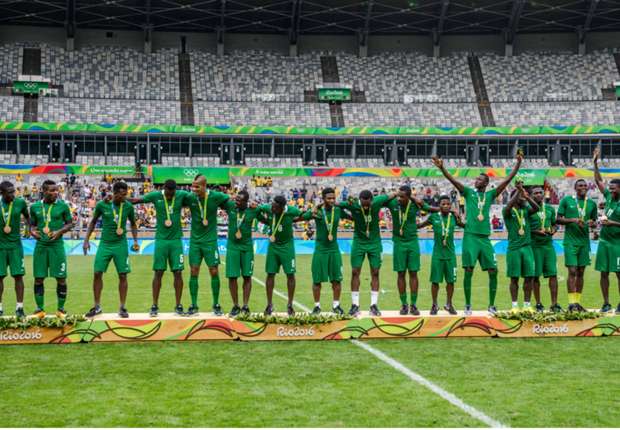 Samson Siasia's side will be given a nice cheer upon their return to the country following their Rio Olympics feat
The Nigeria Football Federation and the ministry of youth and sports have concluded plans to give Nigeria U23 a suitable welcome when they return from Brazil.
Dream Team VI defeated Honduras 3-2 to win the 2016 Olympics men's football bronze medal in Belo Horizonte on Saturday.
Sportmasta
gathered that Samson Siasia's squad will be well received on arrival in Lagos on Monday night before being accorded with another in Abuja.
"Based on the directives of the minister of youths and sports, the Dream Team VI will be well received on arrival tonight (Monday night) in Lagos. The team would be accorded another befitting reception on arrival at the Nnamdi Azikiwe Airport on Tuesday," a top source told Goal.
Meanwhile, coach Siasia confirmed the team's arrival while appreciating his players and technical crew for a job well-done.
"We are arriving tonight in Lagos via South African Airline," he told Goal.
"We are anxious to get back home to meet our darling fans and families having stayed away for months while preparing for the Rio Olympics.
"We are grateful to that we are not coming back to Nigeria empty handed. Kudos to the players, coaches and the other backroom staff of the team for a job well done."