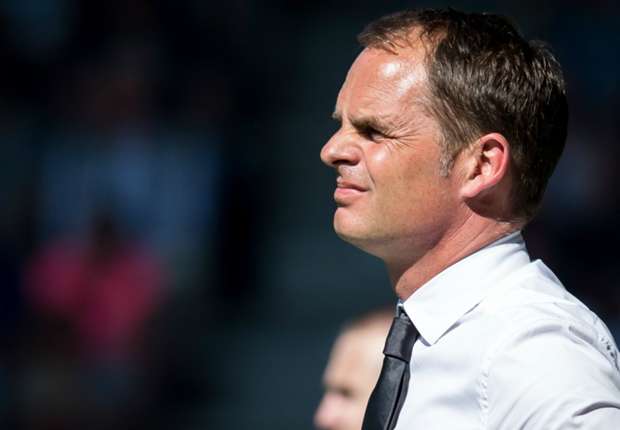 The Dutch coach won four Eredivisie titles with Ajax, but after two disastrous years, he must approach his new job with new ideas as the Nerazzurri look to challenge for titles
COMMENT
---
Around two years ago, landing Frank de Boer as head coach would have been an enormous coup for Inter. The former Netherlands player had just become the first trainer to win a fourth successive Eredivisie title with Ajax, and his stock was high, while the Italian side were in decline. But after two disastrous final years with the Dutch giants, the 46-year-old and his new side meet with a similar goal – restoring damaged reputations and proving doubters wrong.
In the early stages of his coaching career, De Boer was seen as one of the most promising trainers in European football. He succeeded immediately at Ajax, ending the Amsterdam giants' seven-year trophy drought at the first time of asking, after taking over at the helm from Martin Jol in December 2010.
Attractive and effective, his playing style turned a stuttering Ajax into a quick and vibrant side, and that, coupled with his belief in youth, saw him linked with top jobs right away. Touted as a possible successor to Pep Guardiola at Barcelona, he was hailed as one of Europe's most promising coaches. As the successes piled up, the links to other clubs continued. He eventually snubbed Liverpool before Brendan Rodgers' appointment and was up for the Tottenham job alongside Mauricio Pochettino.
That reputation has since taking a battering, though, as De Boer has failed to progress as a coach in the last few years.
In his fifth season, despite losing only one key player in the transfer window – a rare luxury afforded to an Ajax coach - his side finished 17 points behind PSV. The
Godenzonen
failed to inspire in the previous season, but 2014-15 saw them take another step back. Lacking creativity, too pensive and aimless in possession, the side were infuriatingly boring and, even worse, completely ineffective.
The following campaign was just as bad. Having surrendered a lead to lose to Rapid Vienna in the Champions League qualifiers, Ajax were handed a manageable group in the Europa League. However, their campaign was calamitous, finishing third behind Molde and Fenerbahce and marginally ahead of Celtic, having collected just one win in the competition.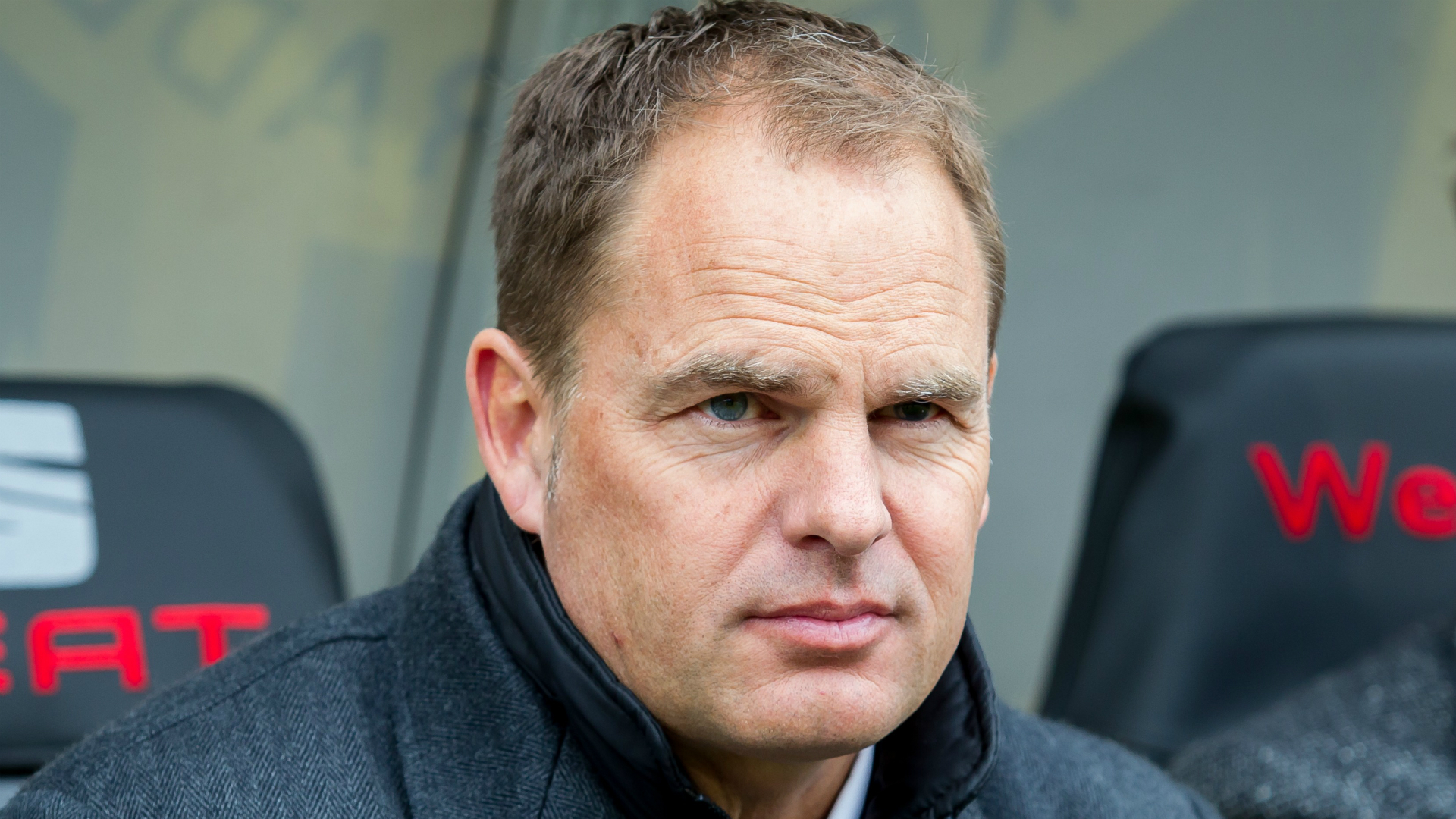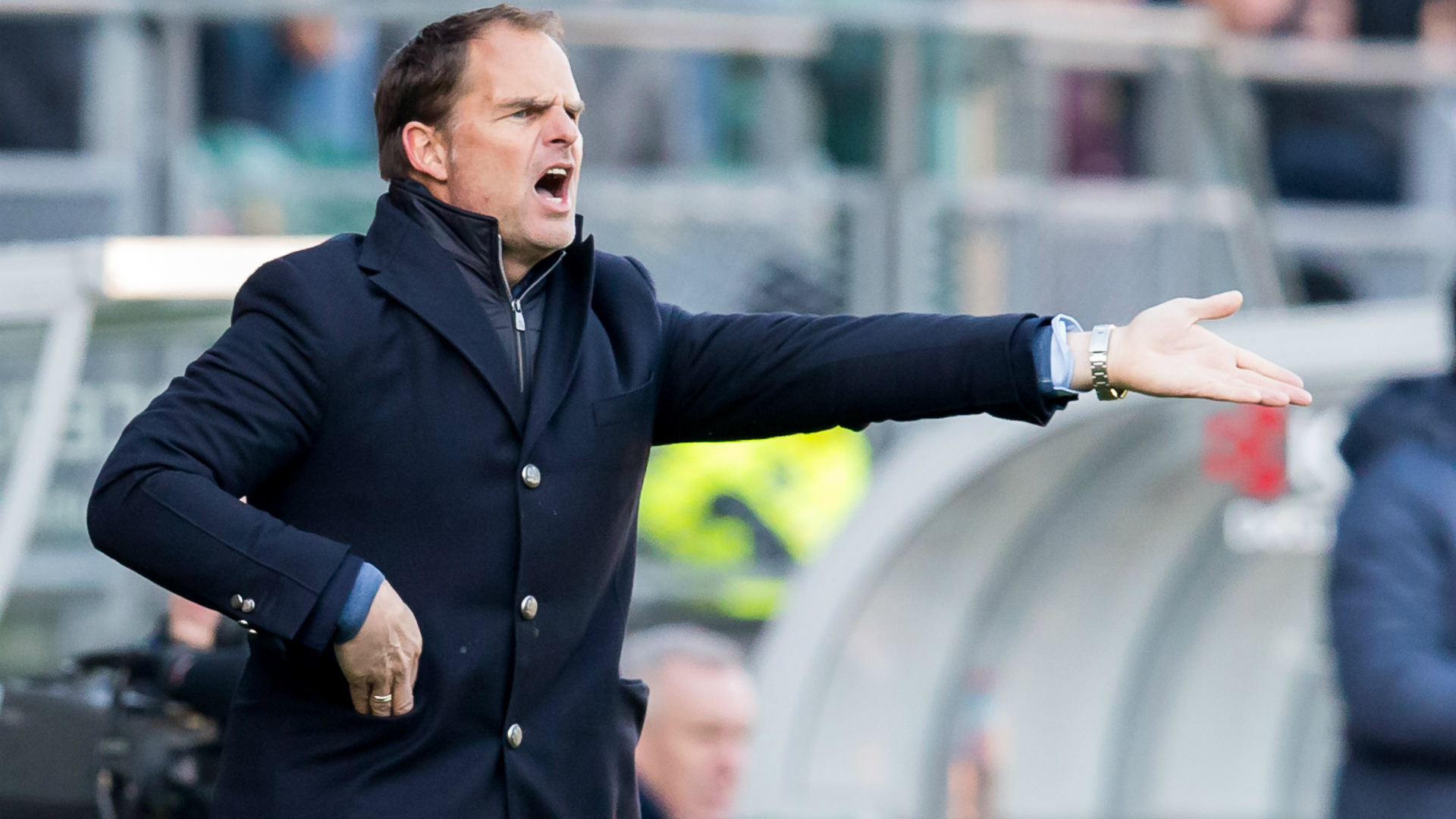 The departures of Memphis Depay and Georginio Wijnaldum combined with the long-term injury of Jetro Willems and the absence of Maxime Lestienne, who started brightly but was out of action after both of his parents died just a few weeks from each other, left PSV wounded in 2015-16. As a result, Ajax were able to stay within touching distance, despite underwhelming performances.
Nevertheless, as the last week of the campaign approached, Ajax were the favourites to lift the title. Level with PSV on points but with a far superior goal difference, they were expected to down second bottom side De Graafschap in Doetincham to secure another crown, while PSV faced a difficult task in taking on PEC Zwolle up north.
As PSV went 3-1 up, they had done their job, but Ajax looked certain to win it all when they took a 1-0 advantage in the first half of their game. But, as Bryan Smeets strolled from the centre of the park to the edge of Ajax's box without anyone picking him up, the midfielder was able to slot into the bottom corner to level the game. Ajax might have had another 35 minutes to find the winner, but it was De Graafschap who came closest to scoring as the game ended a draw, making Phillip Cocu's PSV champions.
It was the ultimate embarrassment for such a large club, and it provided an incredible battering to De Boer's reputation. He left Ajax just a few days later, despite not having a job lined up – an incredible situation given his prospects just over a year prior.
Not good enough for a top club, too accomplished for a team at the bottom end of a top table and a bit of a risk for many in between, De Boer walked into a precarious situation on the transfer market. When Everton decided to hire Ronald Koeman to replace Roberto Martinez instead of the ex-Barca player, he decided to take a sabbatical.
However, Roberto Mancini's imminent departure from Inter threw him into the frame for the job and the Nerazzurri seized the Dutchman.
"There was a lot of contact with English clubs, but also Anderlecht and Olympiakos showed interest," De Boer told
De Telegraaf
upon agreeing to the move to Milan. "When Inter made contact, I knew immediately that I wanted to go there."
The job is not a straightforward one, though. In finishing fourth last season, Inter achieved their highest finish in five years in the Italian top flight.
While De Boer takes his first job at a financially powerful side, nothing is simple in Italian football, where coaches come and go and the competition is immense.
---
The coach's playing style is very Dutch. He is born of the Johan Cruyff and Louis van Gaal philosophies. With the swapping of positions and devotion to attack his Ajax team displayed in his first few seasons, he embodied the former's style more so, but by his final year in charge, the parallels to Van Gaal's dreadful, sleep-inducing Manchester United team were plentiful.
Despite having four league titles under his belt, he still has to prove himself, and he absolutely needs to adapt as a coach. The last year at Ajax was a huge test for De Boer. His lack of development was obvious in an embarrassing 2014-15 campaign and he needed to bring new ideas to the team for the next year, but he failed miserably, relying on the same tactical tweaks despite new personnel and massively different situations. His team were too focused on playing with width and thus fairly easy to keep at bay when faced with a well organised side. He came close to winning a fifth Eredivisie crown despite that, but applying the method in another league is a recipe for disaster.
For that reason, De Boer needed to take time out, and he knows it himself. "Believe it or not, it was really my intention to take a sabbatical," he said. "My plan was to develop myself further as a coach by taking a look behind the scenes at big clubs. But sometimes things go differently than you planned."
He at least recognises the need for change in his approach, but he still intends to stick by his old playing style. "I think I can play with my vision and philosophy and succeed at Inter in Serie A. I must ensure that the team is going to believe in my approach, because players win games, but teams win championships."
Inter are a constantly changing team, though. It will be difficult to ensure his players get used to each other before they adopt to another playing style which is now foreign to the league itself, which means making it work brings about a whole different aspect of the challenge. When you consider he has less than two weeks until his first league match, the size of the task seems even greater. Relying on a certain philosophy, then, may not be the best way to handle it. At Ajax, he had the luxury of being at a club which epitomised his style, with some players brought up from a young age playing it. In Milan, he needs to make his charges buy into it immediately.
De Boer has shown himself to be a talented coach, capable of playing intelligent attacking football, and he is one with a great belief in youth. While his record in Europe is atrocious, wins over Barcelona and four points against Manchester City in the Champions League are illustrations of his ability to make his players rise above their level as a unit.
With new owners and an exciting project at hand, De Boer can boost his reputation immensely if he can bring success back to San Siro, but he must adapt to a different level and a different mentality if he is to do it. He was once seen as capable of coaching at the highest level, now is his chance to prove he still has that immense potential.