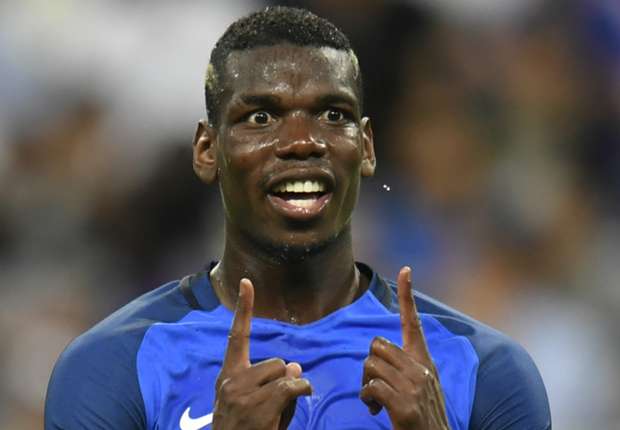 The Red Devils have smashed the world transfer record to bring in Paul Pogba from Juventus for €92m, but how might Jose Mourinho utilise him at Old Trafford?
Manchester United clearly mean bus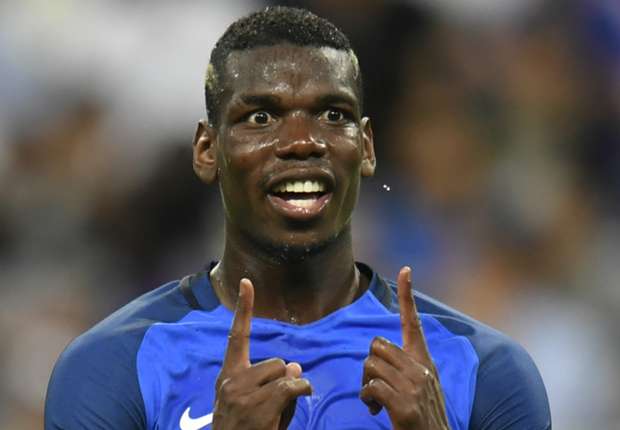 iness. Paul Pogba's world-record transfer from Juventus
was finally confirmed on Monday
, and has rounded out a four-pronged attack on the transfer market that has satisfied all the needs identified by Jose Mourinho.
After Eric Bailly, Zlatan Ibrahimovic and Henrikh Mkhitaryan, Pogba's addition is the biggest sign of all that United are ready to challenge.
Mourinho now has a far greater stock of players to choose from come the beginning of the campaign, and Pogba's signing gives the Portuguese a number of options when it comes to picking his team on a week-to-week basis this term.
Pogba has shown in his time at Juventus that with the right support around him in midfield he can play in a series of manners. While his box-to-box ability and quality in the final third stand out, he has much more to his game than just that.
So how will Mourinho employ Pogba in his United side?
Goal
takes a look at a few of the possibilities...
---
4-2-3-1
---
Mourinho is most familiar with a 4-2-3-1 shape, and used the formation in his opening game as United manager against Wigan in a pre-season friendly. With Michael Carrick providing the more restrained axis in midfield, Pogba could be asked to play centrally as the more attacking option of the two. That would allow Mourinho to use both Henrikh Mkhitaryan and Wayne Rooney in the attacking line behind one of Zlatan Ibrahimovic and Marcus Rashford, with Anthony Martial able to interchange between left and right.
---
4-3-1-2
---
A change to a two-man front line could see United offer more threat around the box, especially if Mkhitaryan is the man supplying the ammunition. Alongside Morgan Schneiderlin and Michael Carrick, Pogba may well find he has greater licence to join attacks when necessary thanks to the pair's instincts being less adventurous than the France international.
---
4-3-2-1
---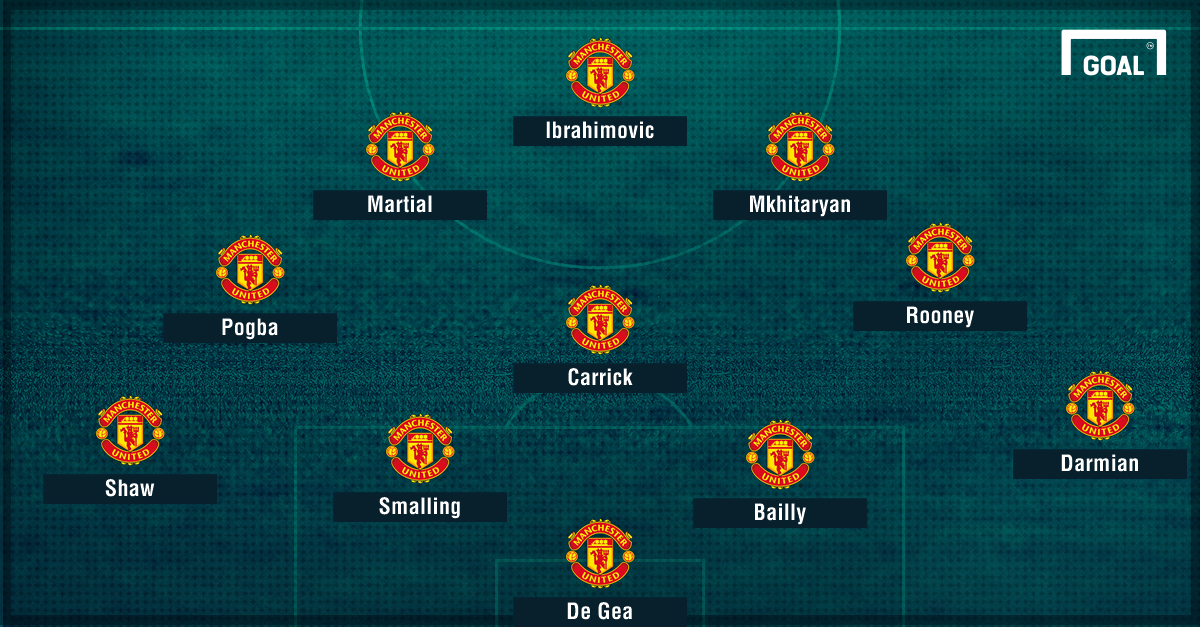 A slight change of shape could give Pogba more freedom, with the extra midfielder (Wayne Rooney in this example) tucking in to provide extra cover when the Frenchman gets forward. Any inclination that Mourinho would use the system may give hope to the likes of Ander Herrera, Morgan Schneiderlin and Marouane Fellaini, who could otherwise see their game-time squeezed.
---
4-1-4-1
---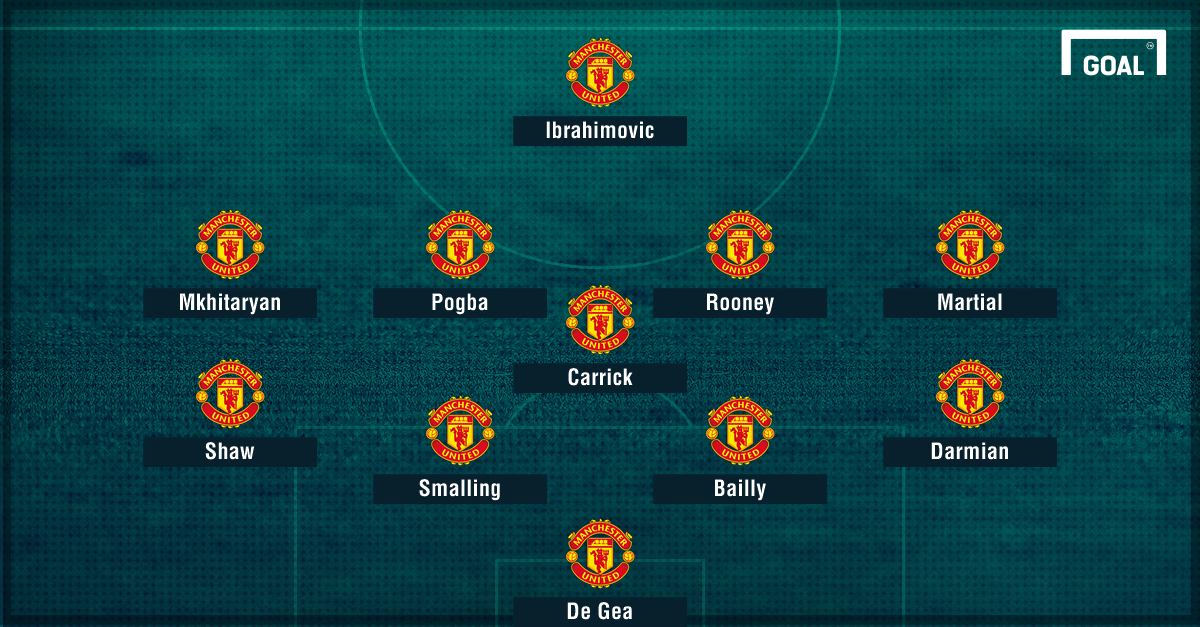 Another option would be to go with a slightly more condensed version of the 4-3-2-1, allowing greater interchanging between the two midfield lines. That would possibly restrict Henrikh Mkhitaryan and Anthony Martial a little but would at least free up Pogba and Rooney some more.