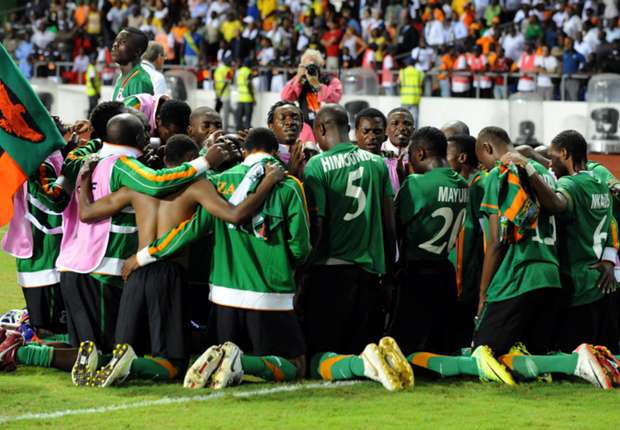 The former Zambia international believes the Chipolopolo can beat Nigeria, Algeria and Cameroon to the 2018 World Cup ticket
Kalusha Bwalya believes that Zambia could surprise in the Fifa World Cup qualifiers and make their debut in Russia 2018 after all.
The 2012 African champions are begin their qualifying campaign against Nigeria before taking on Cameroon and Algeria in Group B.
Nevertheless, the Chipolopolo legend fancies his country's chances against the heavyweights insisting anything is possible.
"Zambia always plays better against big teams. World Cup draw is always difficult. [Friday's] draw no exception for every team and every group," Bwalya told Football Association of Zambia website.
"As for Group B, Chipolopolo has had the better of Cameroon and Nigeria in the past. Algeria has always given us some sleepless nights.
"Prepare early, put everything in place and get 'good' results and set the pace in first two games then you are up and running. The bigger the names of the opposition, the better Zambia plays.
"Have confidence in this group of players and you can see what happens. Anything can happen in this group.
"Teams will get points off each other and that can be good for Zambia. Believe in yourselves. It's tough but it can be done."