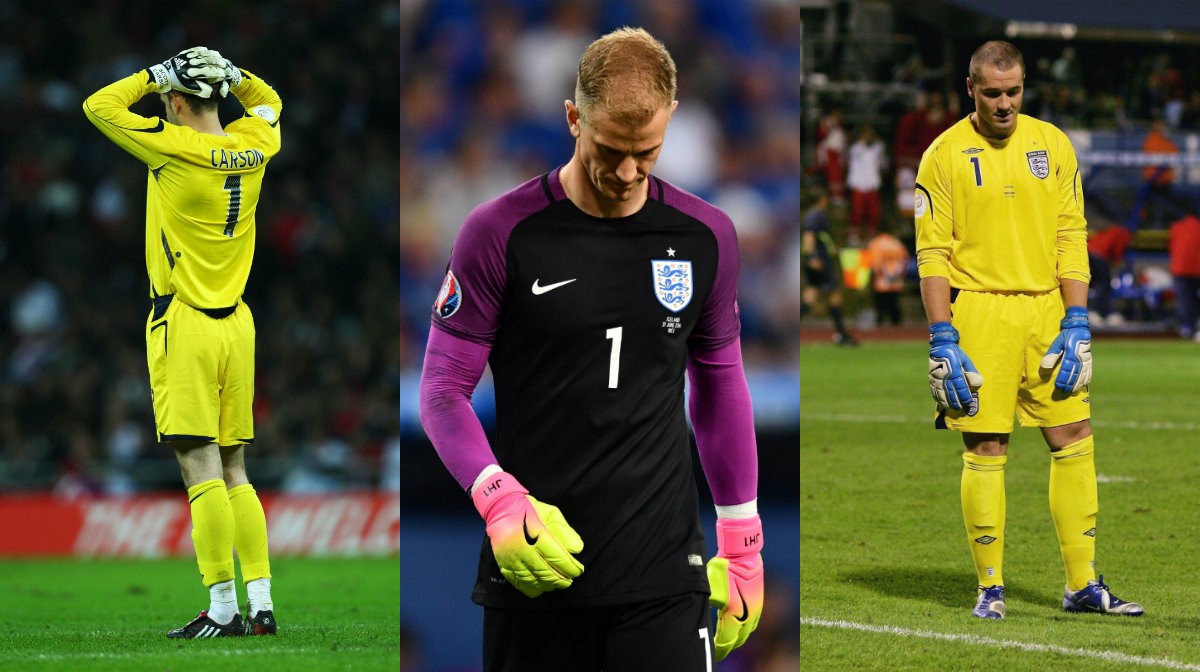 Peter Bonetti, David Seaman, David James... and now Joe Hart. If you can rely on something, it's the unreliability of an English goalkeeper. Goal runs through the worst blunders..
June 27, 2016 | Euro 2016, Round of 16 | England 1-2 Iceland
Having thrown away a 1-0 lead after just a few minutes, the pressure was on England to live up to expectations and dump out underdogs Iceland in the round of 16, but the result that followed has been dubbed England's biggest ever humiliation. Kolbeinn Sigthordsson fired a shot at Joe Hart in the 18th minute, which the keeper failed to properly deal with. The ball rolled agonisingly slowly into the €150,000-a-week keeper's net and cost the Three Lions their dignity as well as a spot in the quarter finals.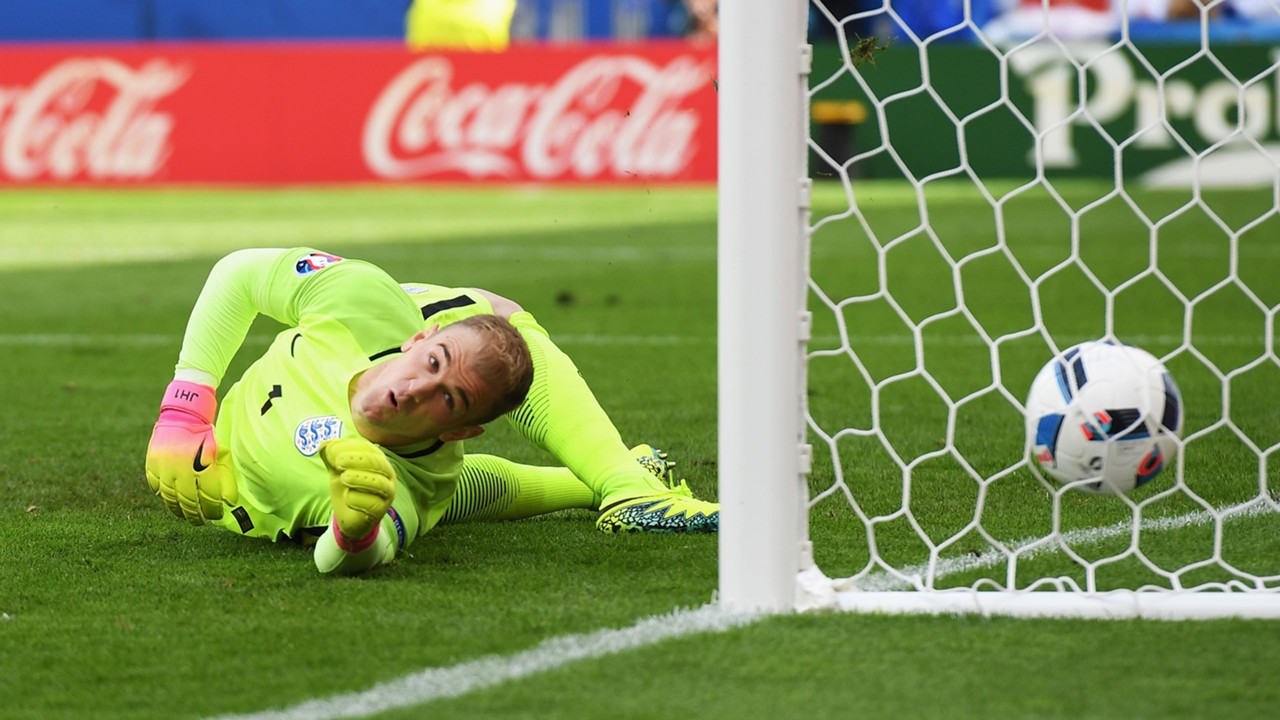 Joe Hart | June 16, 2016 | Euro 2016, Group Stage | England 2-1 Wales
Still 0-0 heading into half time, Wales were awarded a free-kick not overly far away from the centre-circle. Up stepped Real Madrid icon Gareth Bale, renowned for his dead-ball skills, to try his luck from considerable distance. Reacting too late, Joe Hart failed to get enough on the dipping effort to push it wide, knocking it instead into his own net. England recovered in the second half, but Hart's credentials were under scrutiny from then on.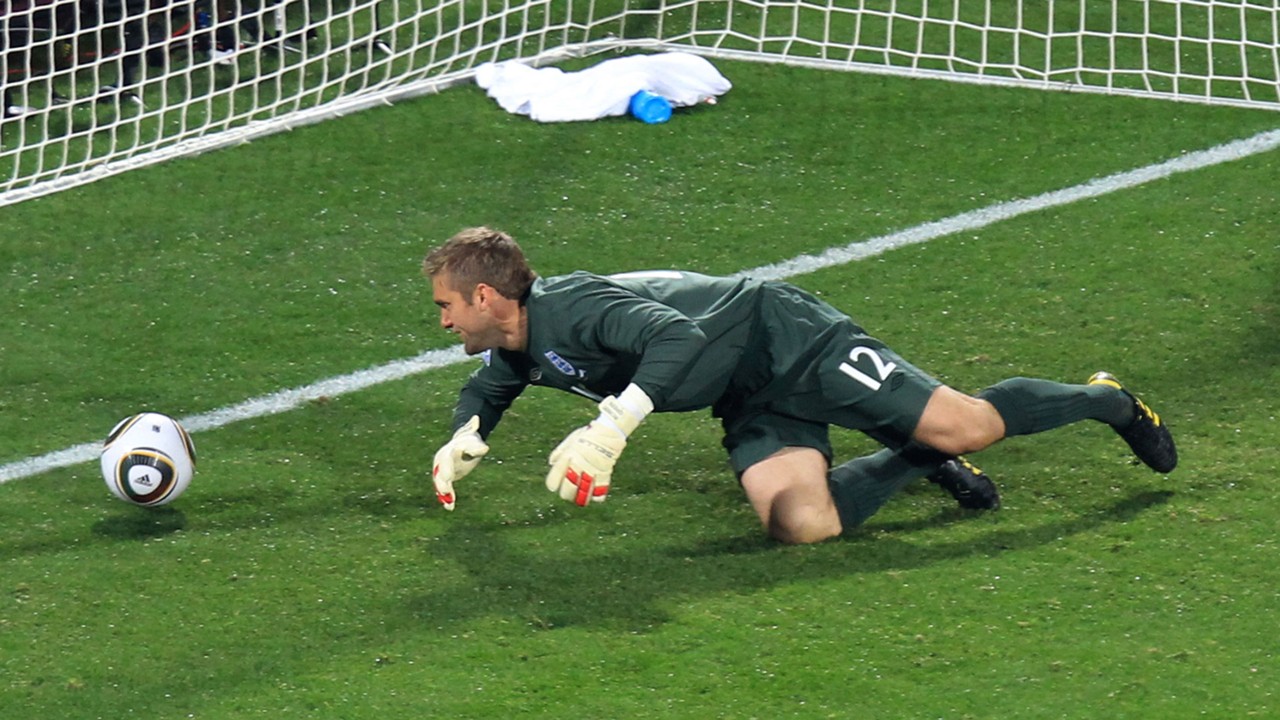 Robert Green | June 12, 2010 | World Cup 2010 | England 1-1 USA
Steven Gerrard had opened the scoring after just four minutes against the USMNT in England's first match in South Africa – a dream start. But things soon took a nightmarish turn for goalkeeper Robert Green, who failed to deal with a tame shot from outside of the box, courtesy of Clint Dempsey. The fumbled ball trickled into Green's net and the keeper was dropped for the rest of the tournament.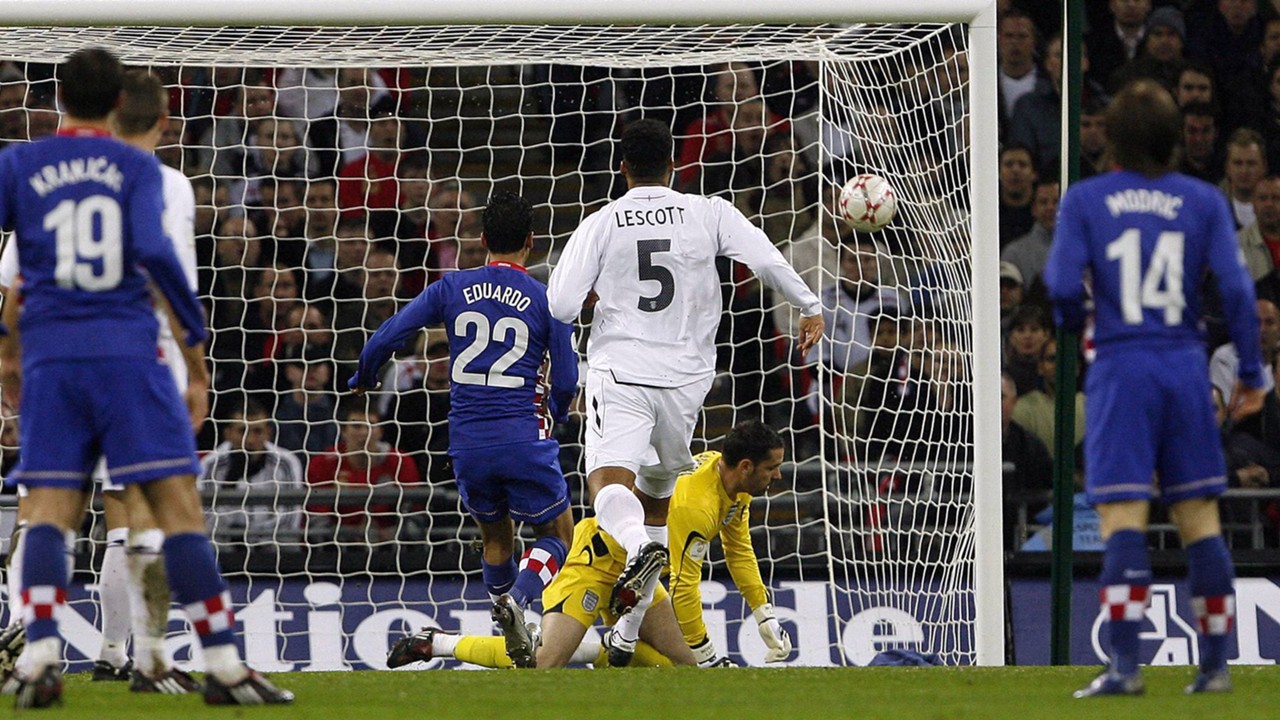 Scott Carson | November 21, 2007 | Euro 2008 Qualification | England 2-3 Croatia
Scott Carson made the starting XI ahead of error-prone Paul Robinson, with England needing at least a draw against Croatia to make it to Euro 2008. Eight minutes in, Niko Kranjcar let one fly from distance and it should have been bread and butter work for a Premier League goalkeeper. Not so, however, as Carson completely failed to grasp the ball, which bounced comically into his own net. He had set the tone for what was a night to forget for the Three Lions.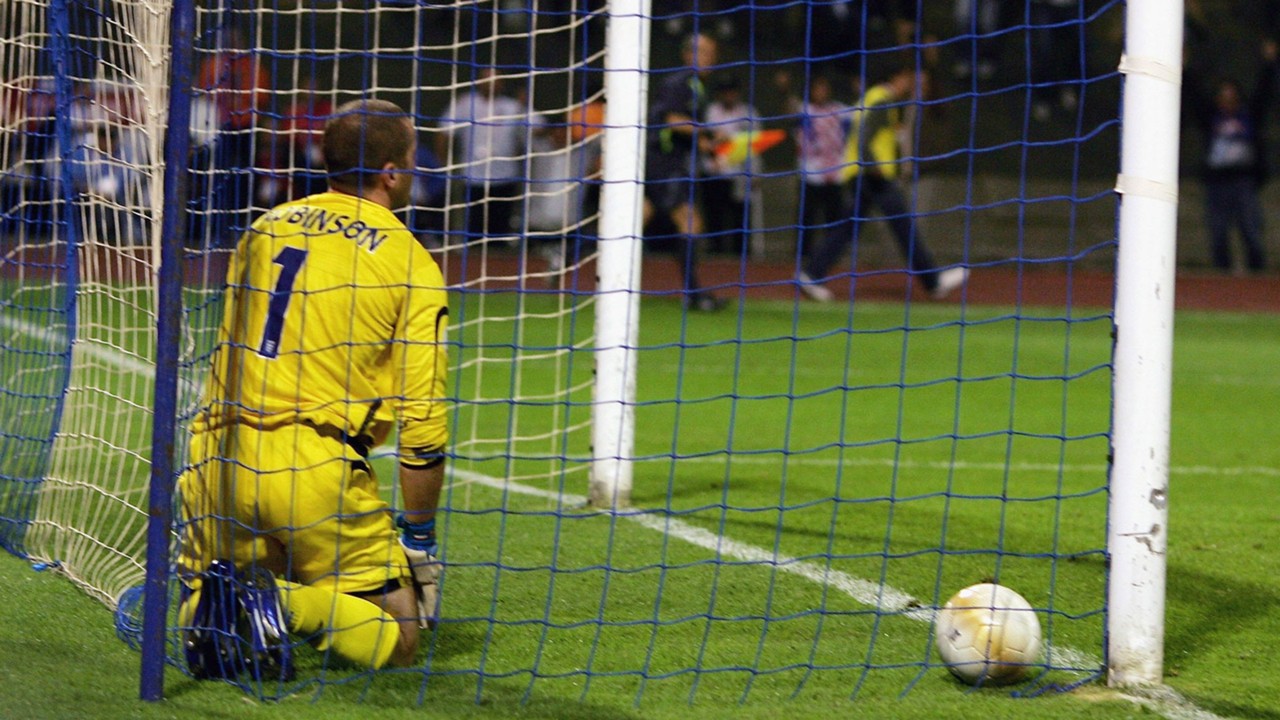 Paul Robinson | October 11, 2006 | Euro 2008 Qualification | Croatia 2-0 England
The pitch in Zagreb was full of holes, granted, but that wasn't enough of an excuse to let Paul Robinson off the hook after failing to deal with a back-pass from Gary Neville. The ball took a slight bobble, bounced over the keeper's foot and right into his own net. In truth, the Three Lions' time under Steve McClaren was dreadful as a whole, but Robinson's blunder sums it up in a microcosm.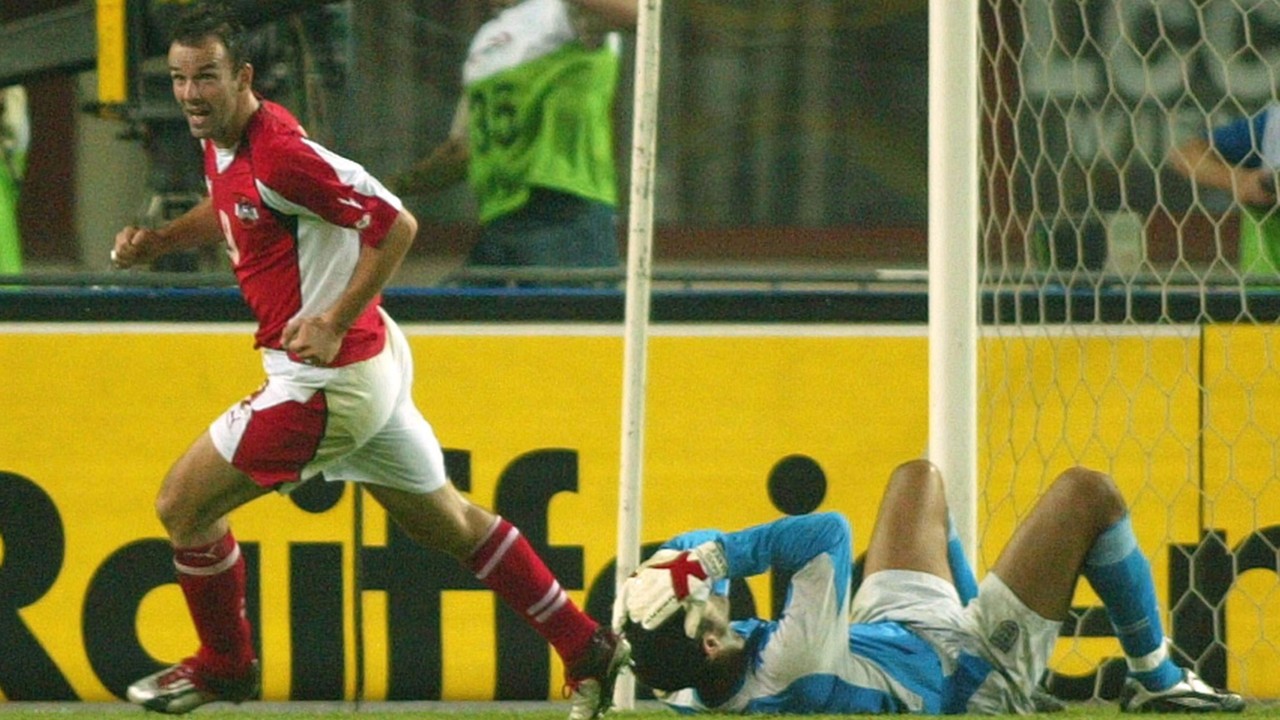 David James | September 4, 2004 | World Cup 2006 Qualification | Austria 2-2 England
Two goals to the good in Austria, England were sitting pretty until a free-kick was blasted into the net by substitute Roland Kollmann to give the hosts some hope. Some thought David James could have done more, but what followed was what made the headlines. Just one minute later, Andreas Ivanschitz struck from range with a shot that James bent to collect, but he failed to do so, with the ball rolling right through his arms and into his own net. England ended up topping their group, but their keeper earned the nickname 'Calamity James' in the process.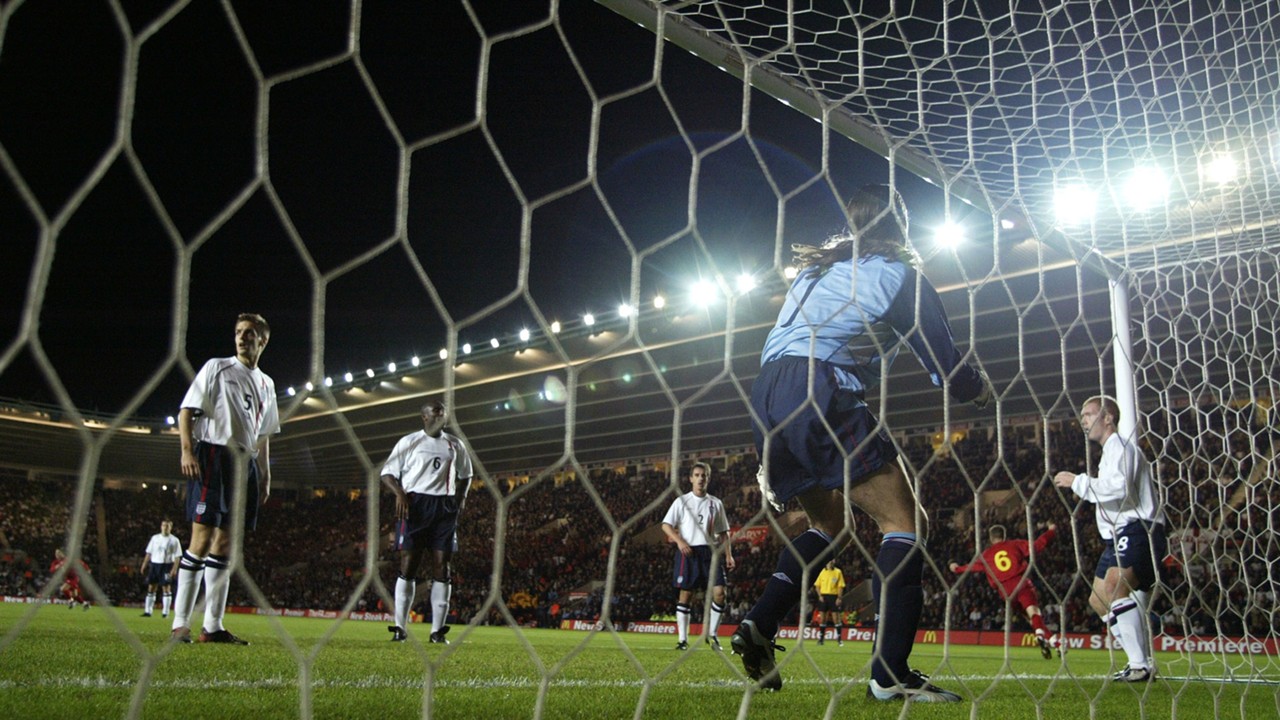 David Seaman | October 16, 2002 | Euro 2004 Qualification | England 2-2 Macedonia
Playing at home, England had all but banked their three points against minnows Macedonia before the match had even started. Just 10 minutes in, however, Artim Sakiri's corner kick was swung directly towards goal, flummoxing David Seaman, whose poor positioning saw the ball sail straight over his head and into his own net. Again, England went on to top their group, but not before another of their goalkeepers had made a fool of himself.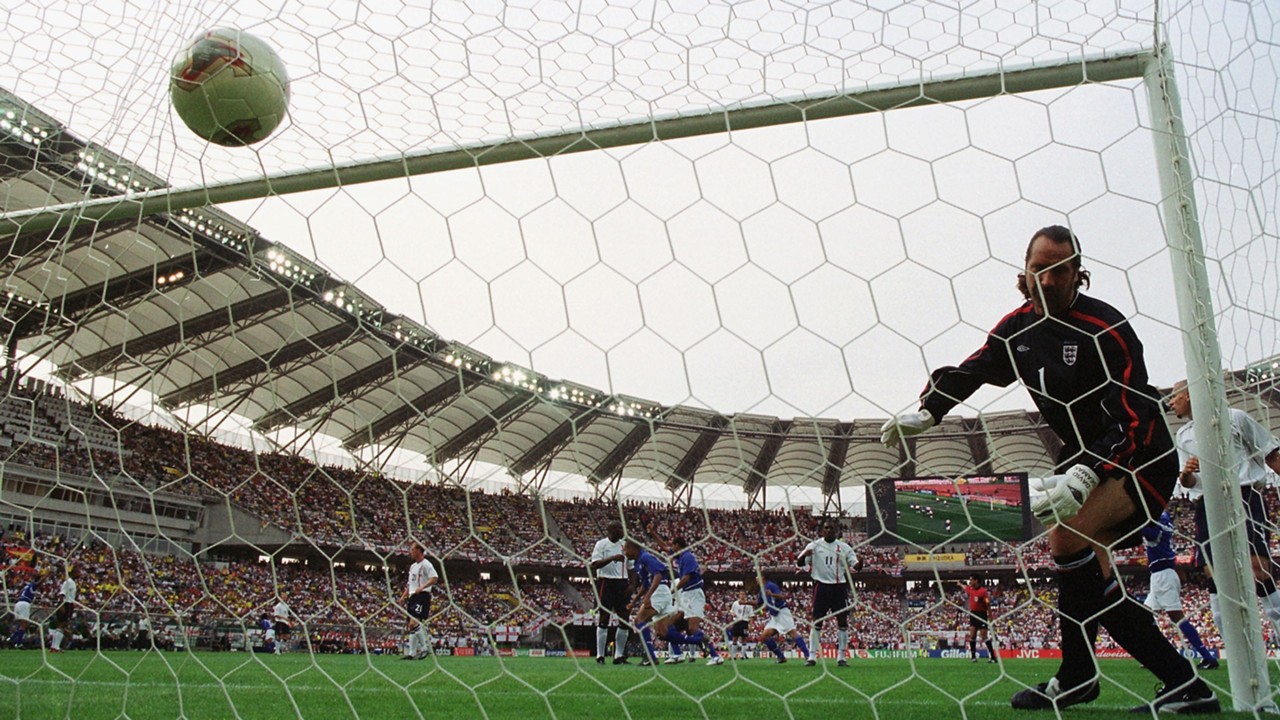 David Seaman | June 21, 2002 | 2002 World Cup | England 1-2 Brazil
Happily chugging along at 1-1 against Brazil in the World Cup, England were in for one of their biggest goalkeeping embarrassments of all time. As Ronaldinho stood over a 35-yard free-kick, David Seaman took a few steps forward before the South American legend struck a lofty one. The ball sailed into the net - which Seaman subsequently got himself tangled up in as he scrambled back - and condemned the Three Lions to defeat.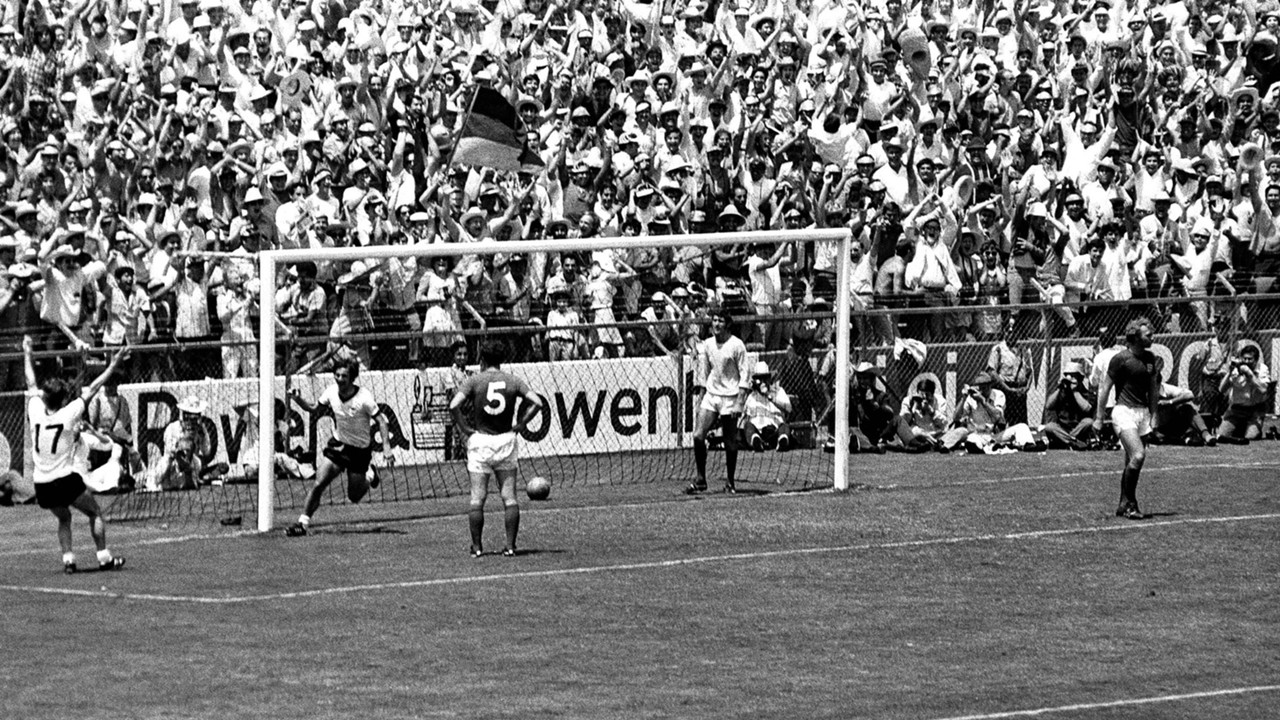 Peter Bonetti | June 14, 1970 | World Cup 1970 | West Germany 3-2 England
Thrown into the starting line-up due to Gordon Banks having contracted food poisoning, Bonetti committed a series of errors that ultimately contributed to England throwing away a 2-0 lead to lose 3-2 in extra time. Though he is considered among England's goalkeeping greats at club level, his performance in 1970, coupled with competition for a spot alongside the likes of Banks, Springett and Shilton, limited him to just seven caps in his career.