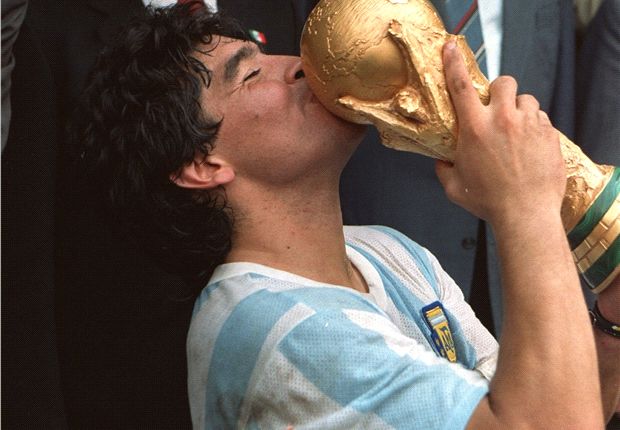 The genius No. 10 capped possibly the best tournament ever seen from one individual with a pass to Jorge Burruchaga that sealed glory, and he was inseparable from the trophy
He is not alone on the balcony. FIFA directors and the president of Mexico crowd round his stocky frame, trying to whisper into his ear. Ahead gathers an army of photographers who will try to capture their own immortal image of the moment. All around him, the screams and cheers of fans.
But for the diminutive figure who has the eyes of the entire world bearing down him, this is a tango for two. The World Cup and Maradona. As his team-mates pass through, he lends the trophy to them. But he never takes his gaze off it, not for a second, he feels it is his and nobody else's. Everyone understands the rules of the game: they can touch the cup, kiss it, but it must always make its way back into the hands of the No. 10.
Maradona deserved the World Cup more than anyone else. On June 29, 1986, the captain of the Argentine national team put the finishing touches on his masterpieces against West Germany, although the incessant pressure of the European battlers meant he could not shine like earlier in the tournament. In the absence of those magic moments, however, he took care of other business: he drew markers away so that others could break through and make the difference.
Maradona knew that this was the time to keep it simple. He knew when he would need to hold the ball up and keep the clock running, as his side spent almost the entire match ahead on the scoreboard.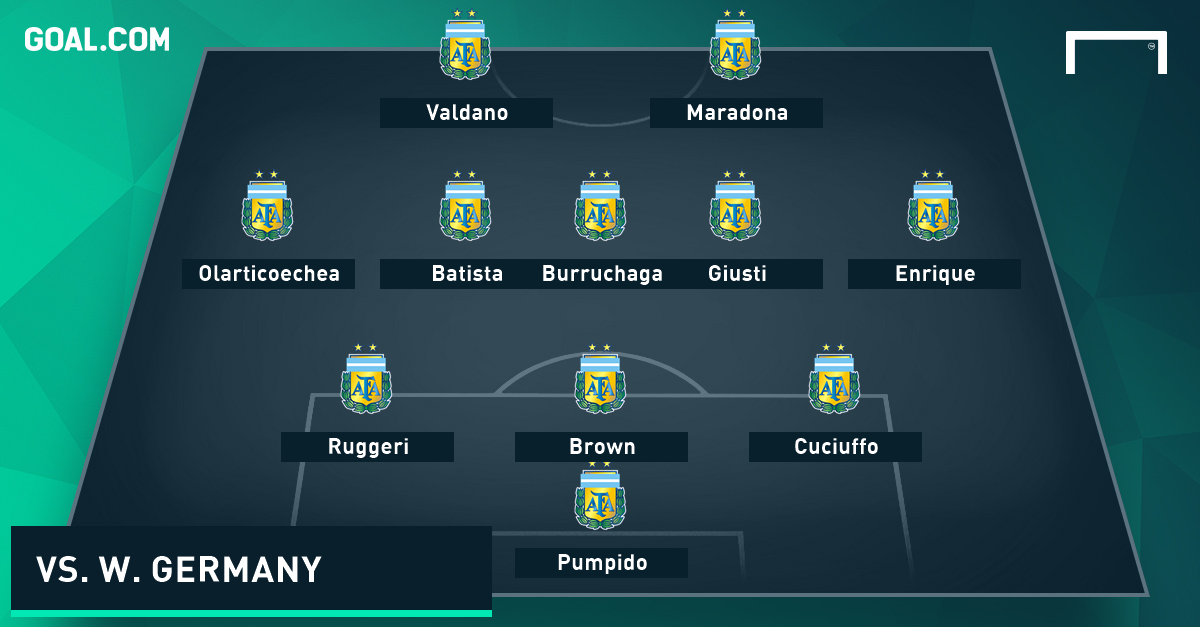 In the 3-2 victory over West Germany, Diego closed out a perfect tournament. Never in World Cup history had one player proved so decisive. That is why the figure who did not want to cede the trophy to anybody else in the moment of victory so aptly represents what he meant to Carlos Bilardo's team. He was a superstar that made everything happen and showed, one step at a time, that he was from another planet.
There was one big difference between Maradona and the rest: when the Argentina captain took the ball there was no room for mistakes. As well as his immense talent, he went into Mexico with the express intention of causing as much harm as possible to the opposition. Be that with a slick back-heel, a mazy dribble or a shot on goal, it rarely failed to make an impact. The numbers Maradona posted in 1986 tell the story of an unstoppable force, from start to finish.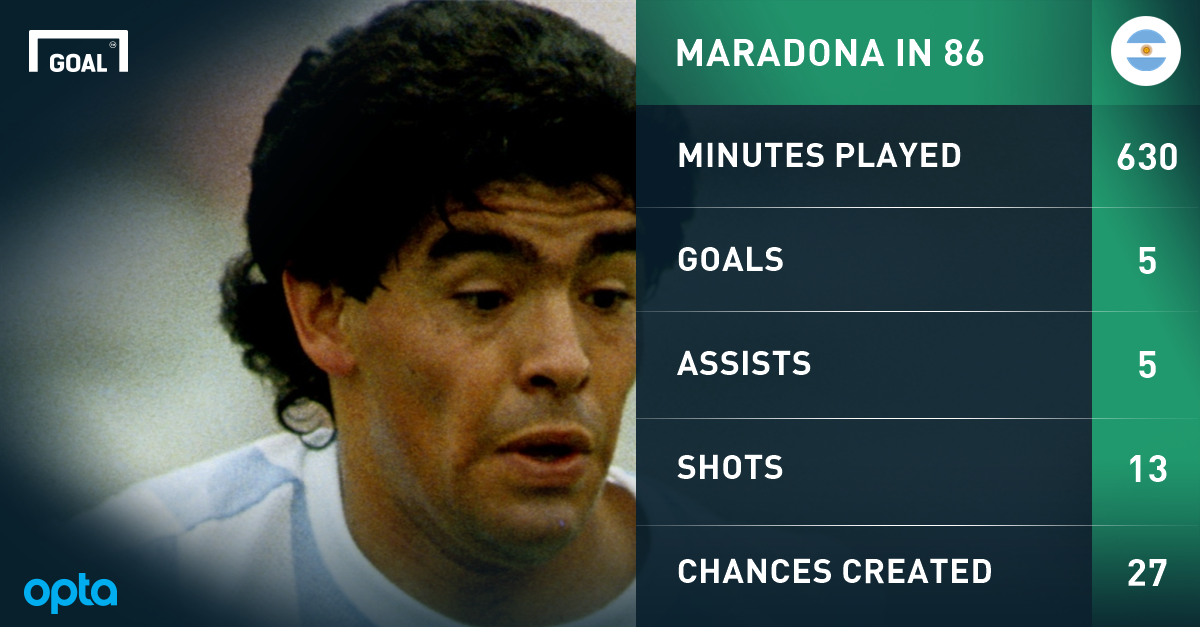 Against the Germans, Maradona showed only part of his overall repertoire. His superhuman physique was on display as he took all the punishment the final opponents could throw at him to always be ready to attack one-on-one, or recover following a failed attack and track back with his team-mates to win possession. Around him was a team designed to support him.
Players like Hector Enrique and Sergio Olarticoechea down the wings, drawing out defenders, playing with central midfielders that made a virtue out of simplicity - Sergio Batista and Ricardo Giusti. To finish off this perfect combination was the team's brain, Jorge Burruchaga, who gave the side balance and looked always to Maradona with the ball. It was a devastating mix.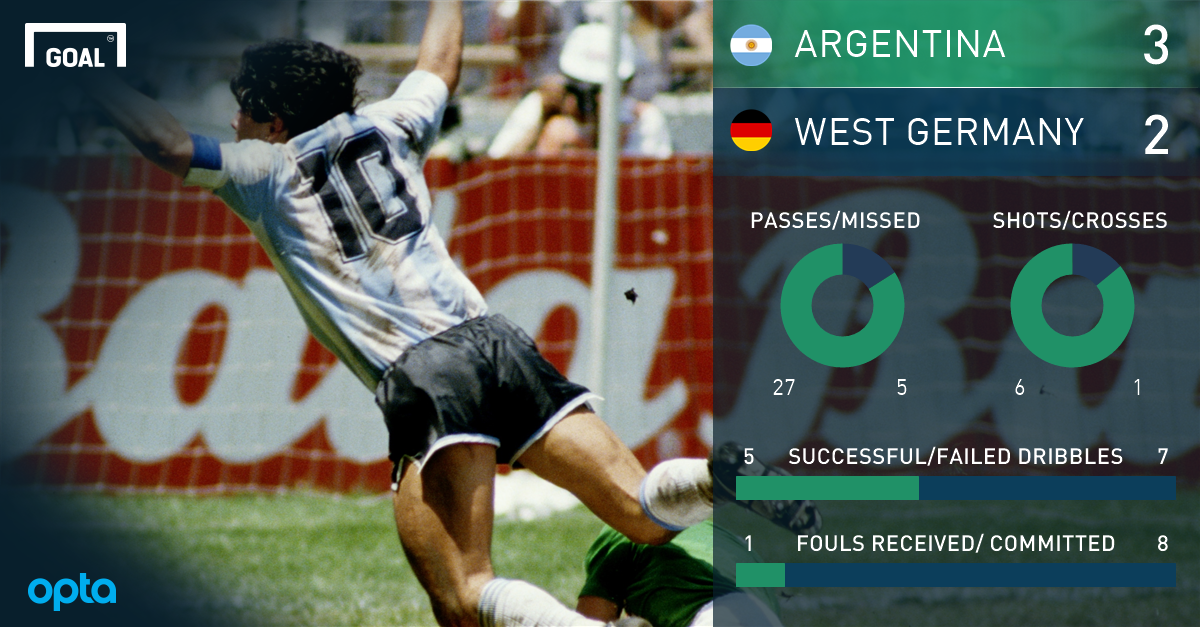 In Mexico Maradona showed frightening technical superiority. He had an ability to break through that was too good to be true. In 1986 teams had only just started to press in the opposition half, and West Germany coach Franz Beckenbauer had a very specific plan: stop Diego at all costs.
Lothar Matthaus stayed on his coat-tails the entire match to suffocate his creativity. Karlheinz Forster waited for him as he wriggled out of the first dribble. Ditmar Jakobs stayed behind ready to sweep up if his fellow defender failed to stop the Argentine genius, never taking his eye off the dangerman. The strategy worked well, forcing Maradona to give up possession a tournament-high 26 times.
Did that make it Maradona's worst match of the World Cup? Not at all. In the final, the most important game of all, Bilardo's team showed their champion's mettle. Jose Luis Brown carried on playing with a broken shoulder. Jorge Valdano was ready to keep running until he fainted. Burruchaga was more precise and alert than ever. And Maradona was hellbent on winning. The pass to Burruchaga to make it 3-2 sums up his creativity: even in a game where he had been shut down and almost marked out of the game, he inspired the Albiceleste with an assist that made history.
Maradona was right. He was not selfish, he simply did what he had to do. The World Cup was his own, it belonged only to him. Even today, 30 years later, nobody has dared to challenge his mantle, and nobody has come close to repeating his performance in Mexico. As time passed, the photos and videos the captain with football's most-prized trophy went down into national folklore. The World Cup wanted to be with Diego, and they made a perfect couple.