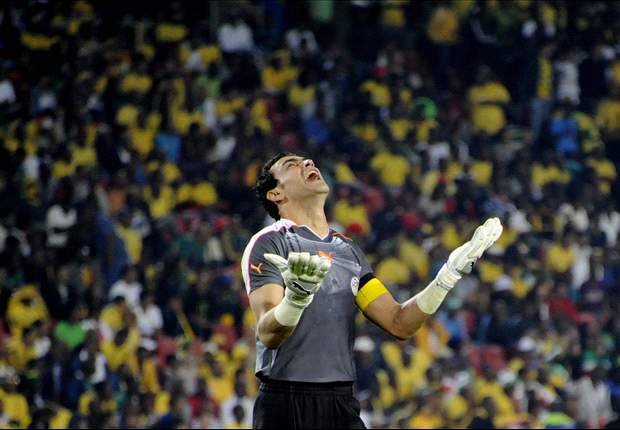 The Pharaohs returned to the Africa Cup of Nations having missed the last three editions, and now harbor the dream of qualifying for the 2018 World Cup
Essam El-Hadary belives Egypt has returned to their right place in African football.
The Pharaohs sealed their place at Gabon 2017 Africa Cup of Nations with a game to spare after securing a 2-0 win against Tanzania in Dar es Salam.
Since winning a treble of Afcon title in 2006, 2018 and 2010, Egypt have fallen adrift of Africa's elite having missed the last three editions.
"I'm happy because it's something we've all worked towards, though it's only normal we should qualify for the Africa Cup of Nations," El-Hadary told
Fifa.com.
"The whole country is right to celebrate, but to me there's nothing extraordinary about it. Egypt has a long history in this competition.
"We've won it seven times, three of them in a row, which is something nobody else has ever done. Us being there is going to add interest to the competition, and I am certain that football fans in Egypt, the Arab world and Africa are delighted to see us back."
The 43-year-old goalkeeper also revealed his desire to help the north African nation qualify for the 2018 Fifa World Cup in Russia – a competition they last qualified for in Italia 90.
"I'm proud of my long career but playing in the World Cup is something special for any player. There is no limit to my ambition and I have always been determined to achieve that objective," he continued.
"In the next few days we'll find out who we'll be facing in the qualifiers. Whoever we're up against, we'll be going all out to win and to top the group.
"We know the qualification competition will be long and tough because there are no minnows in Africa any more.
"We need to keep on fighting and showing the same determination. That'll help us achieve our objective."