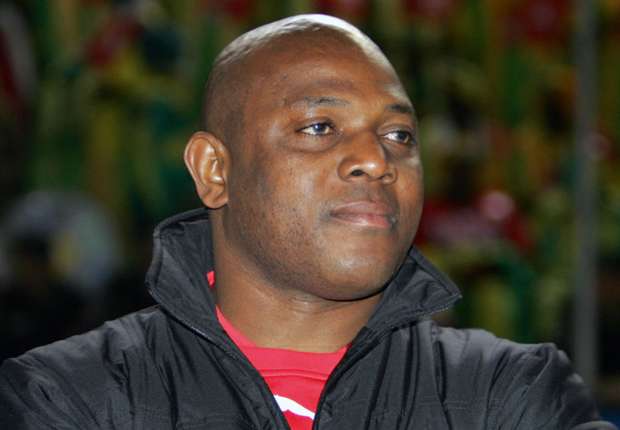 Two generations of the Sparrow Hawks will line up in honour of their former coach who died on June 8 during a memorial game in Lome on Sunday
Players from the 2006 Togolese national team will face off against the 2016 side in a memorial match in honour of former coach Stephen Keshi who died on June 8 aged 54,
Sportmasta
has confirmed.
Keshi led the tiny nation to qualify for its first ever World Cup in Germany with little-known striker Emmanuel Adebayor leading the charge.
The former Arsenal and Real Madrid striker will lead his team mates from that era to face the present Hawks on Sunday at the Stade Municipal in Lome.
The game is organized by the country's sports writers union, Association des Journalistes Sportifs du Togo (AJST).
Aime Ekpe, president of the union, said that the game is being organized in conjunction with the country's sport ministry in honour of the Nigerian tactician.
"The game is between players of the team that Stephen Keshi qualified for the 2006 World Cup like Emmanuel Adebayor and the present generation of the national team," Ekpe told
Sportmasta
.
Gates will be thrown open for fans to come in and pay their respects to the former defender whose first of two tenures in charge of the Sparrow Hawks took their country into the big leagues.
Ekpe also informed Goal that the Togolese Football Federation (FTF) is in talks with the Nigeria Football Federation to hold a commemorative international match in honour of Keshi.
"Negotiations are taking place and the match would be played either in Lome or in Lagos," said Ekpe.
The game will be played at 15:30 GMT (16:30 in Nigeria).