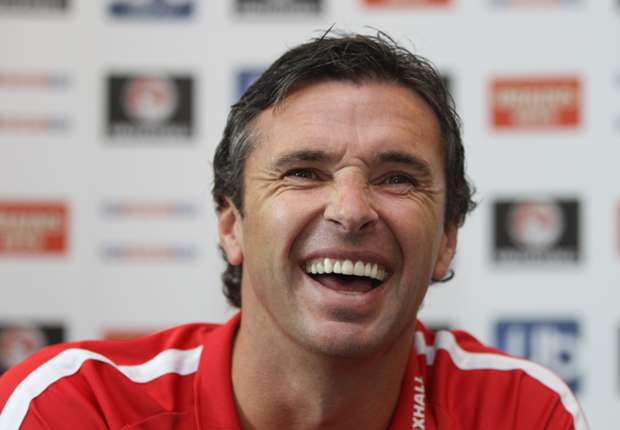 With so many eyes on Wales during Euro 2016, it's impossible not to reflect on the man that got them there and the battles he faced… Gary Speed
While there was a bit of a fuss made around his depression at the time of his death, it is still as prudent a topic now as it was then.
In 'normal situations' continuous participation in sport and exercise is known to help decrease the impact of illnesses such as depression.
However, the stresses and pressures of professional sport can make professional sportspeople prone to depression. The deaths of players such as Robert Enke and Gary Speed have highlighted the impact of depression players who are still active and those who have retired.
In recent years more professional sportsmen have been open about their battles with depression. Despite the attention, mental illness in sport including depression still has many stigmas attached to it.
Credit has to be paid to the players unions, clubs and federations who are now trying to understand depression better and put in place support structures, coping mechanisms and create a safe place for players to open up about their struggles.
From the outside the life of a footballer seems perfect. They appear to be living the dream with adoring friends and invitations to A-line events and all the money in the world. However often players can feel alone and may find the stress and pressures put on them are too much. Often seeking help may be perceived as a sign of weakness or players expect that they have everything and thus should not feel sad or have doubts. They may choose to pretend they are fine, hiding the demons they are dealing with from even those closest to them. Faking feelings
of elation when experiencing victory may hide the reality of a player feeling unfulfilled or empty and indifferent.
Fifpro recently conducted a study to try and quantify the impact of depression on professional players in order to ensure that the correct structures are put in place to help players when they need it. Six hundred and seven players from 11 different leagues based on 3 continents were interviewed and the results showed 38 % of players experienced some symptoms associated with depression. Players who have experienced serious injury were 2-4 times more likely to have also experienced depression symptoms. These included sleep disturbances, distress and adverse use of alcohol.
A Fifpro study of 180 players found that 26% of players suffered from depression with 19% suffering from adverse use of alcohol, 3%dealing with low esteem, 7% smokers, 5% burnout and 15% in distress. Genetics and things like neurotransmitters and chemical imbalances contribute to the likelihood of a player experiencing chronic depression. In addition to this there are psychosocial factors related to professional football that play a role.
Footballers are in the public eye and every move they make on the field in scrutinised over and over again. They can often be vilified for any mistakes and the expectation from within the team and external pressure from fans and media means that players are under large amounts of stress. The quick nature of the game means that a single mistake could cost a team a championship or league status and players may feel fear of failure which increases their anxiety.
In general social stability and a stable home life can help people with depression. Footballers, however are often on the road living in hotels and spending their time in different cities. This can be for matches but also sponsors events and other marketing opportunities for the player. This can limit the time a player spends with his family and friends and often leads to players socialising with acquaintances whose goal to be associated with a footballer rather than who are looking out for the player. The celebrity lifestyle may lead to players not having people they trust around them and may increase their use of alcohol as a means to cope with feeling lonely or empty.
Tournaments provide a special challenge and while in the past players were sequestered with the aim of only concentrating on football, these days many teams encourage interactions with family members during the tournaments.
With globalisation of club football it means that players are often away from their families for long periods although advances in technology helps them stay in touch. Although players often hide any problems they may face from their support structure back home. Even relationships with people in the same country can suffer when players might not be able to spend time with their partners and children and this adds to the stress of the player and can also lead to a loss of support from the partner.
Childhood trauma can also lead to depression later on. Many players start their path to professional football at an early age and any negative experiences including breaking down player from coaches may result in players having doubts and this can extend into their professional careers.
Football is also an industry that is always moving. The media and fans will build up a player one day only to break them down the next. There is no guarantee for a player and the status of a player can change in an instant. Coaching changes can mean that a player who was playing every game is suddenly not playing, competition with younger or other players may lead to transfers of the player etc. This uncertainty can also play a role in players feeling unsettled and can lead to depression.
Retiring from professional sport has also been linked to depression with 39% of former players showing signs of depression. It is an adjustment for former players who had the adoration and screaming fans every week to adjust to a quieter life. Missing the lads from the team also creates a feeling of not having anywhere to belong. The football locker room in built on camaraderie, an environment of inside jokes, pranks and a brotherhood of people all aiming to win each game. Once Retiring a player no longer fits into that family and must now again try to find his place in the world.
Both former and active football players require assistance and support in dealing with depression and other mental illnesses. Access to psychologist and creating an environment within the club where players have a support structure to help them deal with their issues is important. Medical and scientific teams can assist players in identifying depression and coping with the symptoms while also addressing unhealthy coping mechanisms such as alcohol consumption.
Already in football at some tournaments Fifa have put in place rules to help referees cope better. Soundtracks to help sleep better after matches and compulsory family time can help referees cope better with symptoms of depression and such tools can be utilised for players.
Understanding and accepting that depression is a real problem in professional football is the first step. Educating players and all stakeholders and , getting rid of the stigma and providing players with medical personnel and including their social support structures within the club family can go a long way in minimising the impact of depression.
Dr Khatija Bahdur recently completed her PHD in sport science, She has been working primarily in football for nine years and has served as a sport scientist for South African referees and has served as a member of the Safa medical subcommittee for research and development. She is currently working with HFPA and has in the past lectured at UJ. She is also busy with several scientific and medical research projects with other football colleagues. She is also the co-director of the newly formed sport science and health and fitness company Kicking Kinetics.