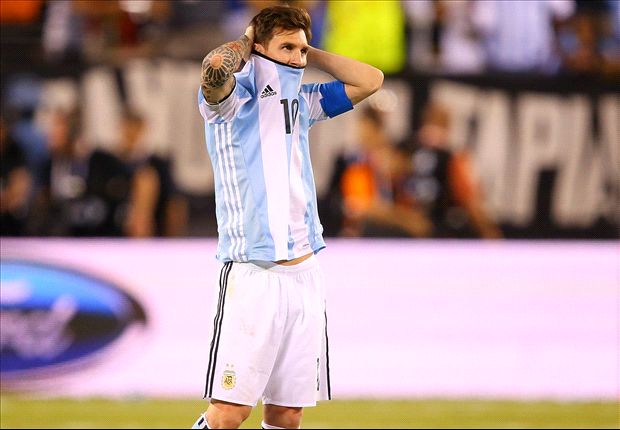 The Barcelona superstar declared his intention to call it a day with Argentina after missing a penalty during a shootout defeat by Chile in the Copa America final
Lionel Messi has announced his intention to end his international career with Argentina after another heartbreaking defeat in a final, this time the Copa America on Sunday.
The Barcelona superstar missed a penalty in the shootout as Chile bested the
Albiceleste
once again and subsequently said that "the national team is over for me".
But is it the right call for Messi to turn his back on Argentina? Have your say in our poll!