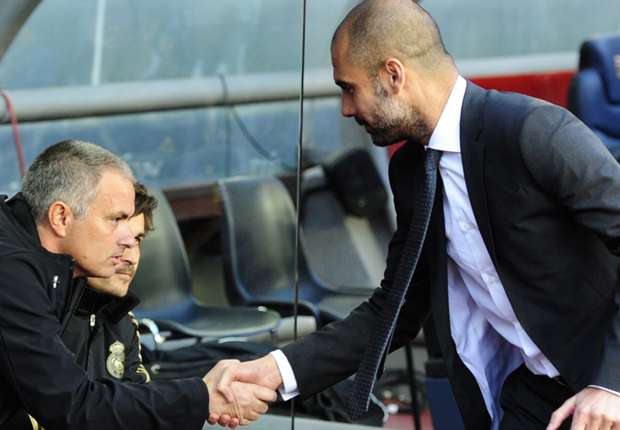 The Special One has used the same 4-2-3-1 formation for the last six years and must modernise if he is to be a success at Old Trafford
---
"During our first team meeting at Real Madrid, Jose Mourinho didn't talk much about tactics. In tactical terms, you just have to look at how he eliminated Barcelona in the Champions League with Inter in 2010 by playing defensive, counter-attacking football. Despite all the talented players he has had at his disposal, the recent years have shown that he has probably become outdated tactically."
This was the damning response of an ex-Mourinho player when asked by
Sportmasta
if his former Madrid mentor was to blame for Chelsea's capitulation prior to the Portuguese's sacking in December.
The player in question asked to remain anonymous - he is active and may have to work with Mourinho again. But he was not alone in his criticism of the next Manchester United boss.
There have been numerous theories as to why the 2014-15 Premier League champions, who eventually finished the campaign in 10th place under interim coach Guus Hiddink, collapsed so spectacularly last campaign.
Was Mourinho suffering from third season syndrome? Was the dressing room broken? Was a poor summer transfer market to blame? Did the controversial departure of first team doctor Eva Carneiro affect the squad?
Whatever the reason, there can be little argument that since taking over Real Madrid in 2010, Mourinho has not evolved in a strategic sense. During his three years at the Santiago Bernabeu and his second spell at Chelsea, he has almost always utilised his favoured 4-2-3-1 formation.
But this is a system that - despite emerging as the most popular and innovative formation of the new millennium – is now out of fashion among the elite. None of Barcelona, Bayern Munich, Paris Saint-Germain, Juventus or Atletico Madrid use it. Carlo Ancelotti quickly abandoned it after succeeding Mourinho at Madrid.
The 4-2-3-1 is still relatively popular in the Premier League, so the formation alone cannot be used as an excuse for Chelsea's dismal domestic form – even if it could help explain why English sides have struggled in Europe in the last few years. But it is just as much
how
Mourinho's players interpreted their roles within this system that hurt Chelsea last season.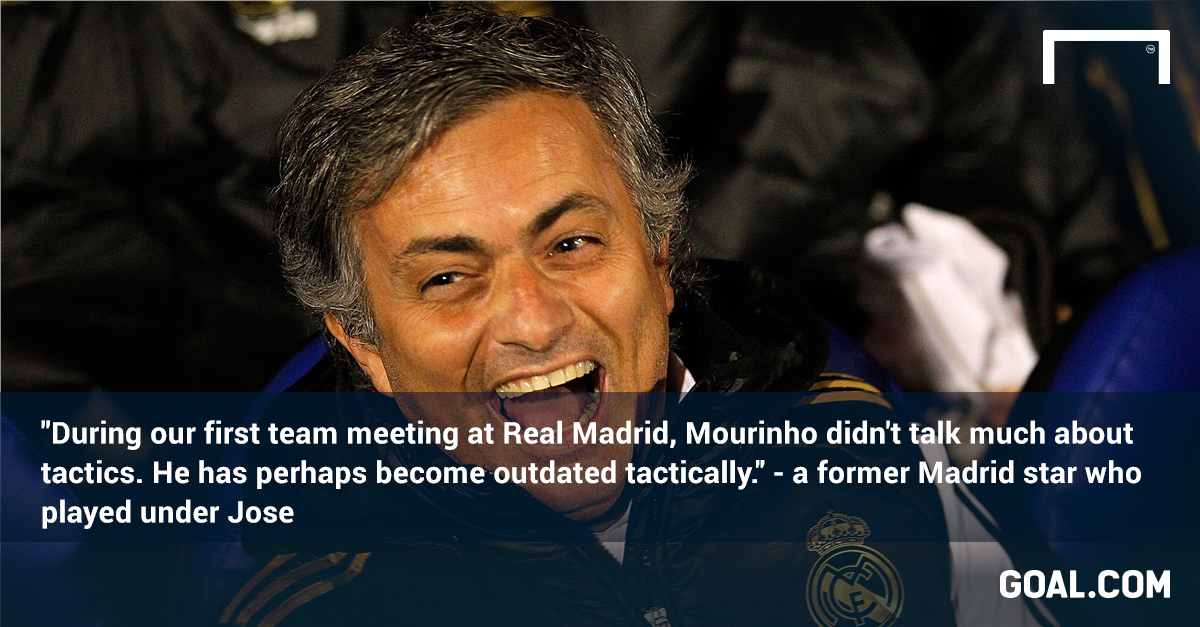 Jose's obsession with fielding a team that was solid, organised and protected by a flat back four and two holding midfielders did not once waver. Although Eden Hazard and Willian did have some licence to roam and switch flanks in offensive phases and Cesc Fabregas could act as a floating playmaker, the position of each player in the team was rigid. Each occupied a place on the right, the left or the centre and generally held their position throughout the game. With such clear reference points, Chelsea were not only painfully pragmatic but also very predictable.
Top football teams today need to be far more flexible and expansive. They can't use the same formation and occupy the same positions each game. If they do they will soon be found out, especially with so much technology and data available to analyse every movement on the pitch.
New Manchester City manager Pep Guardiola is surely the most tactically advanced coach right now. Last season at Bayern Munich he reached 99 successive games without retaining the same starting XI. In 2014-15, 10 of Mourinho's team started at least 26 of their Premier League matches and three were ever-presents.
Attempting to decipher Pep's formation on the pitch is virtually impossible. To Guardiola, there is no such thing as a set formation, it is all about interpreting space depending on the scenario and where the ball and opponents are. Then it is about exploiting this space by creating 'passing lanes' to provide multiple channels of attack in each move. As a result Bayern would line up at the centre circle in a 3-4-3 or 4-3-3, then 10 seconds later be attacking in a 2-3-5. "Organised chaos" is how his football was described to
Sportmasta
by Darmstadt defender Luca Caldirola.
"We can play a back three or a back four, we can play with one or two support strikers, whatever," Bayern captain Philipp Lahm told Goal a few months ago. "I don't know how many systems we have. Our game is very flexible in any case. [A formation to us] is often only about how you write in down."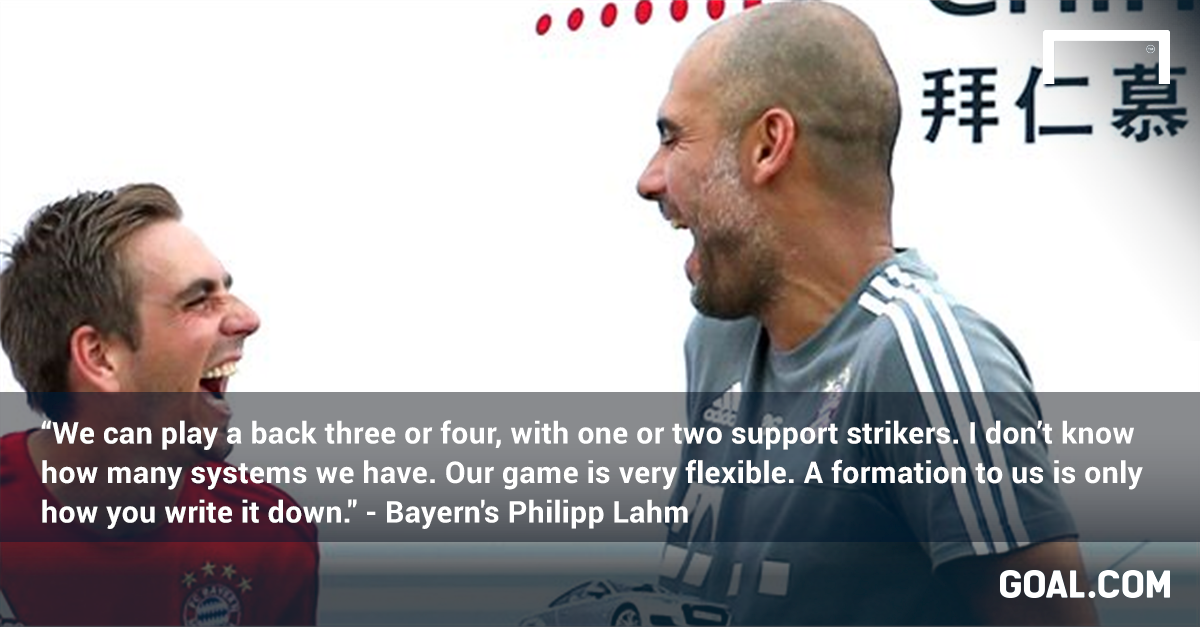 Guardiola is a proponent of total football. He demands that his players are comfortable in any area of the pitch – and that his defenders are just as proficient going forward as they are backwards. Compare David Alaba, Philipp Lahm and Jerome Boateng starting moves under Pep from deep and pushing into midfield with Chelsea's John Terry, Gary Cahill and Kurt Zouma, who are incapable of crossing the halfway line unless it is to go up for a corner. Pep will demand the same from City's defenders, if they can't hack it he will replace them.
Then look at Diego Costa, a lone striker with little to no lateral or off-the-ball movement – once again an easy reference point for defenders unless he is in peak condition. A big hulking target man has been a favourite of Mourinho for most of his career, with Didier Drogba his crown jewel. But, this type of physical striker may also be going out of fashion.
Barcelona employ a trio of small, skilful, interchanging forwards. Manchester City have the pint-sized Sergio Aguero, Raheem Sterling and David Silva buzzing around - three players one would expect Pep will look forward to working with. Juventus and Atletico are building their futures around the tiny but incredibly talented Paulo Dybala and Antoine Griezmann, respectively.
Guardiola's philosophy that players and formations need to be eclectic and adaptable is catching on. Massimiliano Allegri reached the 2015 Champions League final with Juventus by deploying numerous different systems. He regularly switched from a 4-3-1-2 to a 3-5-2, 4-4-2, 4-3-2-1 and 4-3-3 – often during the same game. This ability to "change the menu", as Patrice Evra described it, is crucial.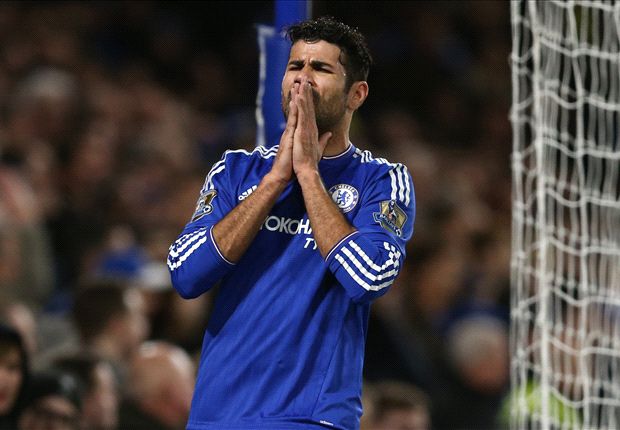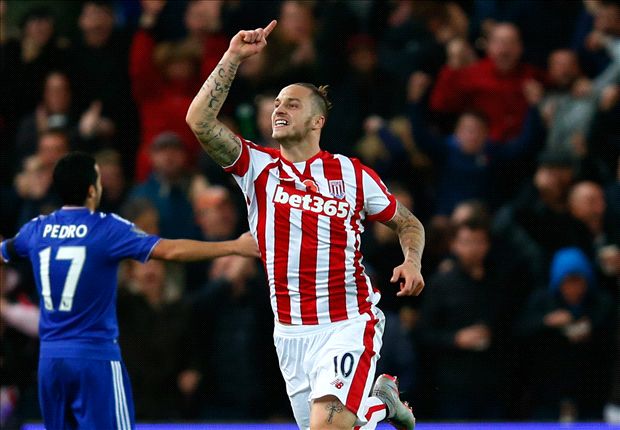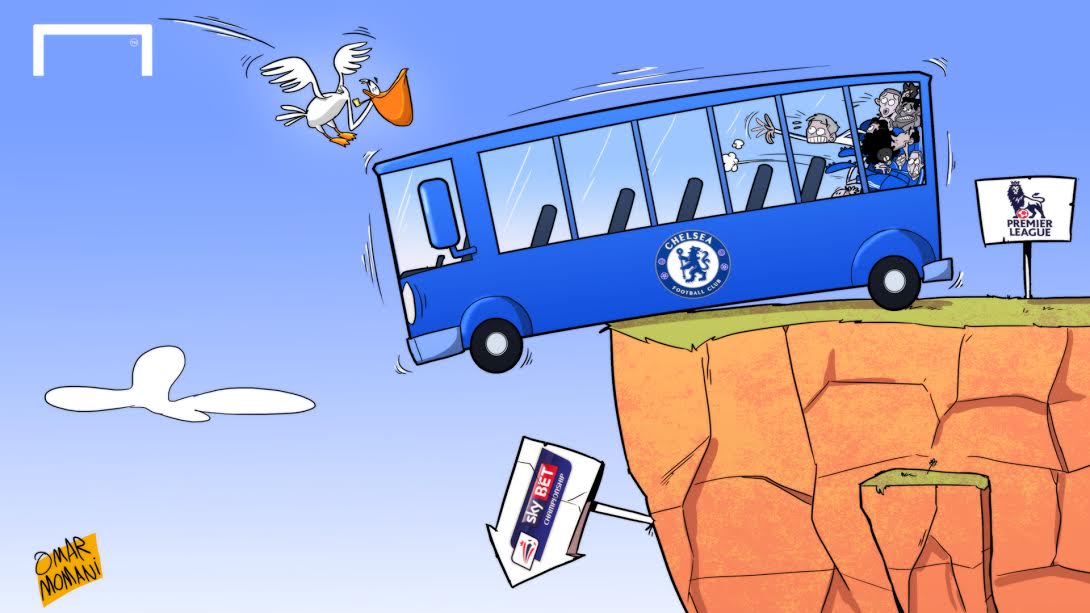 "Juventus are developing a system that will be used by most of the big European teams in a couple of years," former Chelsea manager Gianluca Vialli told
sportmasta
.
"Juventus are at the vanguard: they use a hybrid tactical method that highlights the individual quality, even changing tactically during the course of a single move."
Mourinho must also embrace this change. He cannot stand still. As former Chile coach Jorge Sampaoli pointed out: "Guardiola is constantly developing tactically". The legendary Sir Alex Ferguson was successful for so long because he was always evolving. He won the 1999 Champions League with a flat 4-4-2 formation, then changed to a 4-4-1-1, lifted another European title with a 4-3-3, before returning to a 4-4-2 to win his 13th and final Premier League title in 2013.
Mourinho's interpretation of the 4-2-3-1 formation is simplistic and outdated. It is no coincidence that in the last six years he has won five trophies (including three trophyless campaigns and no European titles), compared to the 17 he bagged in the seven years prior – which comprised of six league championships, two Champions Leagues and a Uefa Cup.At the age of 53, the Portuguese is already one of the greatest managers the game has ever seen. But if Mourinho is to be a success at Old Trafford and make the club one of the best teams in the world again, then he needs to demonstrate an ability to modernise and reinvent himself tactically - just like his old foe in the blue side of Manchester.