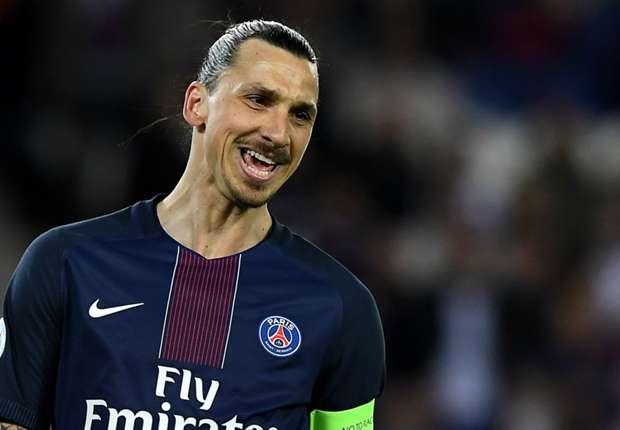 The Sweden international will be a free agent this summer and the Red Devils have been heavily linked with his signature, but his representative says they have not made an offer
Zlatan Ibrahimovic's agent has cooled talk of his client moving to Manchester United after claiming reports of an offer from the club are untrue.
Mino Raiola says the reports - mostly originating from France - suggesting that United have made a concrete offer to the Sweden international are "not factual."
"In this world we have to accept some journalists use their imagination and make things up," Raiola told Sky Sports.
Ibrahimovic says he already knows where his next destination will be after making his final appearance for PSG - a 4-0 win over Nantes on Saturday in which he scored a brace.
The 34-year-old's deal with PSG is set to expire next month making him a free agent, and the mercurial forward remains in demand from all corners of the globe despite his age, and Graeme Souness has urged United to move quickly in order to rediscover their "spark".
"I'd certainly like to see him in the Premier League, I'm a fan of his," he told Sky Sports.
---


READ MORE

|
Zieler wouldn't say no to Man Utd
---
"They need something to light a fire if they are not going to be in the Champions League. I can go back to George Best and Wille Morgan on the wings to David Beckham and Ryan Giggs.
"These people got you on the edge of your seat and United have not been that for a couple of years.
"Ibrahimovic would give you that. He'd get you on the edge of your seat and would that stadium and that pressure overawe him? Not at all.
"I think he could be the catalyst for United to get back to somewhere where you're watching them play the kind of football that you associate with Manchester United - the football that got you on the edge of your seat.
"Pay him what he wants, which would be a shed load of money and you'd certainly get one great year out of him and you might even get two great years out of him."