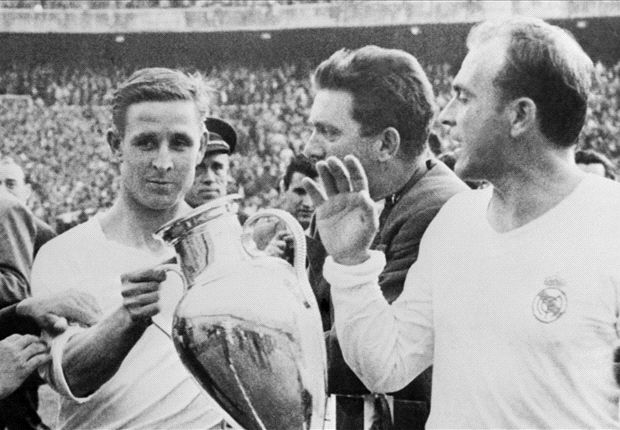 Over 50,000 people have signed a petition asking UEFA take los Blancos' titles away from them on the grounds that the tournament was nothing like the Champions League of today
Real Madrid take on city rivals Atletico Madrid in the Champions League final in Milan on Saturday, with the Blancos hoping to claim their 11th European Cup.
However, there are those that believe that Real's first five triumphs - between 1956 and 1960 - should not count.
Last week it emerged that 50,000 people have already signed a petition calling on UEFA to rewrite the record books
on the grounds that, structurally speaking, the old European Cup bares little resemblance to the modern-day Champions League.
Below, Goal's Miranda Charlatan and Mark Doyle go head to head on an issue that has already sparked several arguments among our readership...
---
YES
---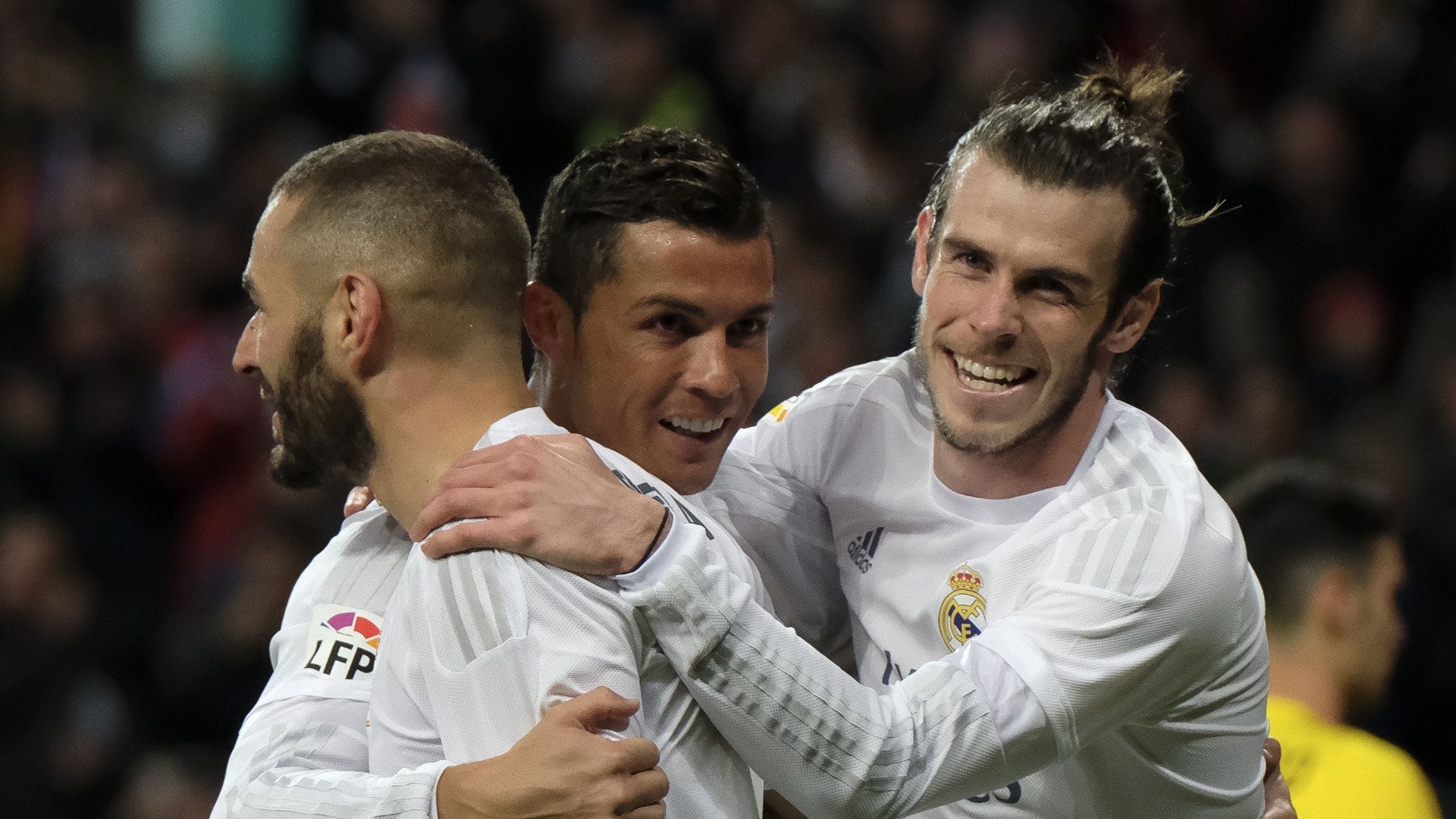 By Miranda Charlatan
Real Madrid were the most successful club of the 1950s, there's absolutely no getting around that fact. Alfredo Di Stefano, Francisco Gento, Ferenc Puskas… these were legendary players and deserved European champions.
So why throw Real Madrid's Decima in the dustbin by discounting those first five titles?
UEFA made the choice to change the very foundation of the European Cup in 1997. It had morphed into the Champions League in 1992 but, five years later, it went from a tournament of league champions to a competition flooded with runners up, third-placed stragglers and distant fourths.
La Liga will have five entrants into next year's Champions League, just like it did last year. Why is anyone surprised that Spanish sides do so well? UEFA's system allows the rich to stay rich!
Football fans accept the dilution because it means they get to see as many of the best players in the world play on the same stage as possible. But it's time UEFA faced the music and stops pretending the modern Champions League bears any resemblance to the European Cup of 1955-56.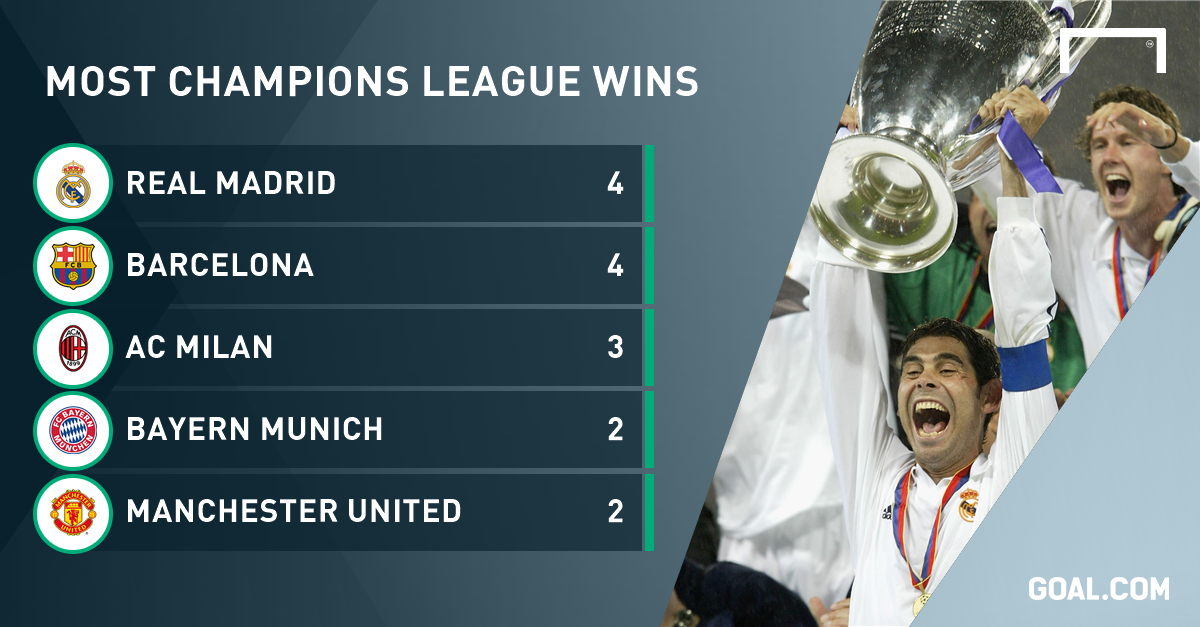 When we talk about Premier League titles, how many have Liverpool won? None. But if you look at English football history, they have been crowned top tier champions 18 times, a number only beaten by Manchester United (20).
So why is it one rule for the Premier League and another for the Champions League? Real Madrid have won the post-1997 version of UEFA's top European tournament four times and two of those victories were not on the back of league victories.
In fact, including this season's Champions League, the final will not have been won by a reigning league champion since 2011. Since the rule change in 1997, only eight of the 19 tournaments have been won by one.
Real Madrid shouldn't be too bothered if we stop counting their European Cup triumphs – if they win Saturday's final, they will be outright top in terms of Champions League titles. They'll be halfway to a modern Decima.
Let's draw a line at 1992 and accept everything that came before was in a different era, under different rules. European club football is completely different today but Real Madrid remain a dominant force – just in a completely new competition.
---
NO
---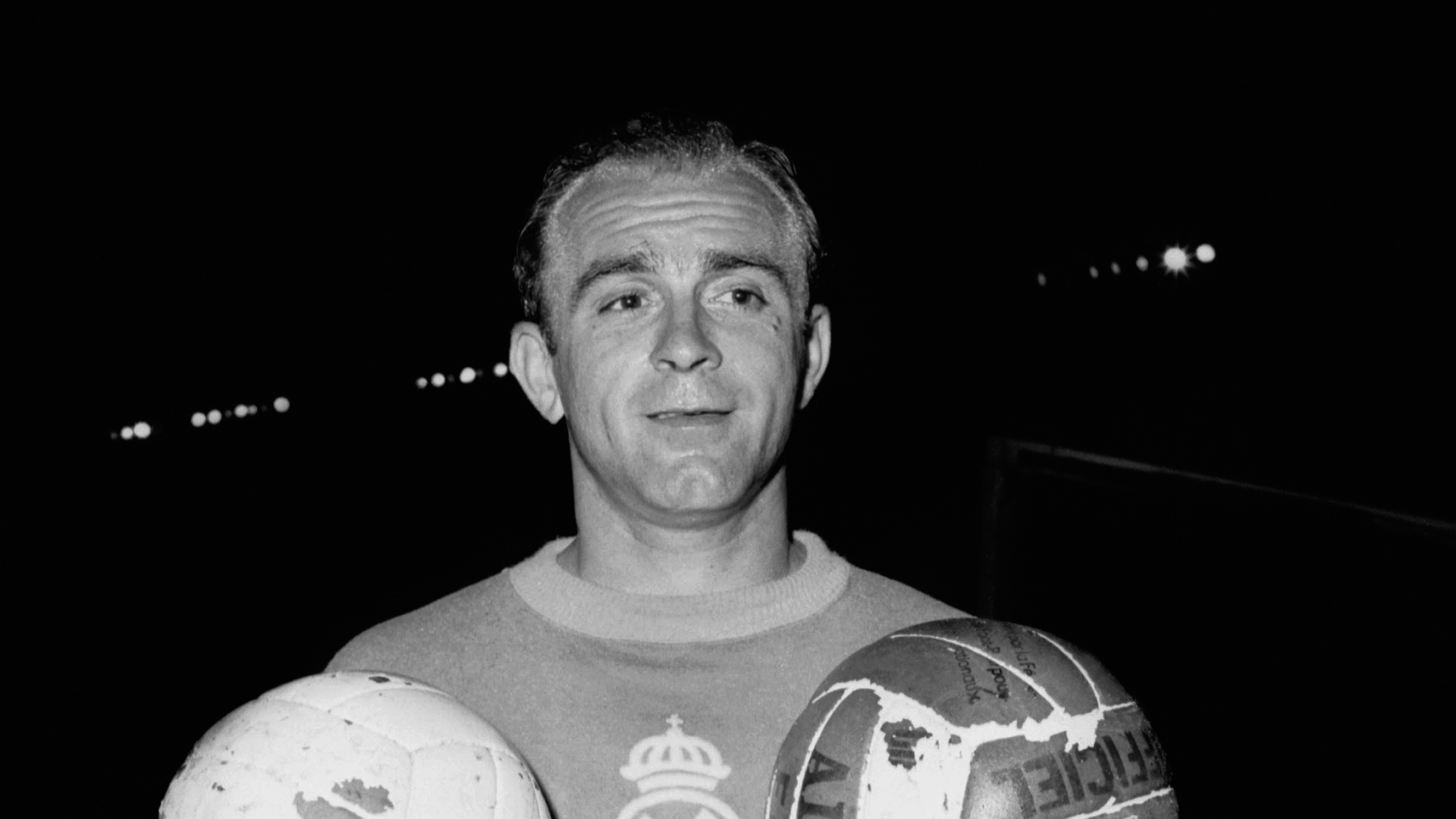 By Mark Doyle
So, over 50,000 people have signed a petition calling for Real Madrid to be stripped of their first five European Cups. Now, you might be thinking, 'That's interesting. Maybe they have a valid argument." Well, it's not. And they don't. Indeed, as a great man once said, "People like Coldplay and voted for the Nazis - you can't trust people."
This is such a ridiculous suggestion that the only surprise is that it wasn't made by either Michel Platini and Sepp Blatter. These 50,000 embittered souls (who presumably had to take time off from yelling at clouds!) are calling for one of the greatest teams ever assembled to be stripped of their five successive European Cup triumphs not because of match-fixing or doping but because the tournament no longer bears any resemblance to the modern Champions League. It's farcical.
Without even delving too deeply into the debate over whether the competition is now more difficult to win (yes, there are more games against more sides from the strongest nations - but nowadays there's also a group stage, which is essentially a safety net for the top teams, and a greater concentration of wealth and talent among the elite), their argument is utter tripe.
The World Cup is no longer structured anything like it was in 1930, while there are also far few competing nations. Should we also strip the likes of Uruguay of their titles (Given what happened at the Maracana in 1950, many Brazilians may actually answer in the affirmative!)? Should we also declare every European Cup victory before the Champions League era null and void? As Sky Sports have done with the English top-flight, should we discount everything that happened before the Premier League was established? Do football only truly begin in 1992?...
This response may seem flippant but it is impossible to treat this petition with anything but the irreverence it deserves. The only scary thing is that this is such a nonsensical suggestion that it may actually be given some consideration by the buffoons that run the game. It is certainly no more ludicrous than supporting a World Cup in Qatar.