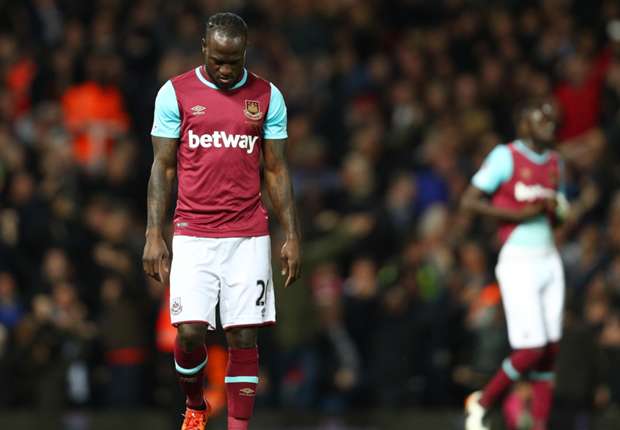 The Chelsea man's long absences have coincided with a downturn in fortune for the Super Eagles over the last two years
---

COMMENT By Solace Chukwu

Follow on Twitter
---
Almost three and half years have passed since the events of the 2013 Africa Cup of Nations. Much like its eventual winners, that tournament itself has come to be viewed as something of an interloper--played just a year after the 2012 edition, it was the first of the odd-year Afcons, an inherent anomaly.
The final, unlike that of the year before, did manage a goal in normal time and from open play. It however lacked the gravitas of Zambia's unlikely penalty shootout triumph over much-fancied Ivory Coast, achieved on the site of a great tragedy. Two things cannot be humanly beaten: death and time, and yet Sunday Mba made as good a fist of it as possible, juggling extravagantly before finishing to end 19 years of waiting.
His contributions, both in that final and in the quarters, of course against the Ivory Coast - forever destined, it seemed at the time, to attend the birth of fairytales - marked Mba out as the tournament's revelation. Yet, take the 2012 Afcon as an objective whole, and the one player in green who truly galvanized a jumbled bunch with no apparent focus or menace was
Victor Moses
.
Few footballers more frustrating than Victor Moses. Capable of so much, but his mind wanders at the most inconvenient times.

— Solace Chukwu (@TheOddSolace) September 22, 2015
With such unprecedented success coming in the middle of his first season after a big-money move to reigning European champions Chelsea, it appeared there was no way to go but up for the former England youth international. A Europa League title followed three months later, marking 2013 as the year of Victor Moses. Since then, it has been a downhill slalom, an avalanche that has also swept the national team; like a voodoo doll, Moses's pain has been Nigeria's.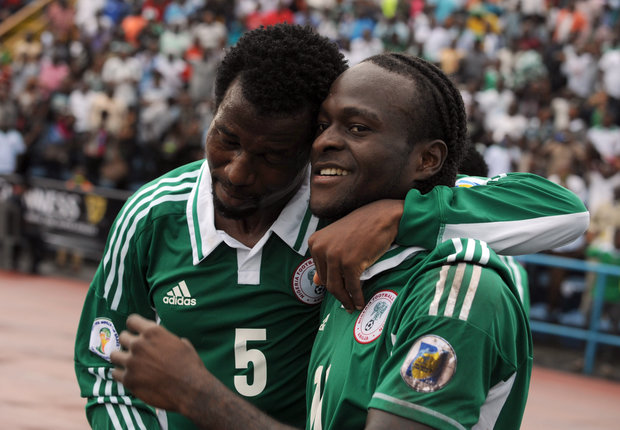 It is downright uncanny: all of the Super Eagles' better moments have featured the Chelsea attacker in some capacity. Without the speedy winger, Stephen Keshi's side lacked bite at the Confederations Cup in 2013, barely scraped a draw and a win in World Cup qualifying, and made a complete hash of qualification for the 2015 Afcon.
In contrast, with him the Super Eagles won an Afcon, produced three professional displays to secure a ticket to Brazil, and progressed to the Second Round, equaling Nigeria's best-ever Mundial finish.
There are two, non-exclusive ways to look at this clear duality, and both have merit. The first is simple: even in his infuriating inconsistency, and with his constant struggle for fitness, Moses elevated, by his very presence, a mediocre group. His work ethic may have been occasionally questionable, his body language insouciant, but with the ball at his feet he was truly a sight.
He only scored twice in South Africa, both penalties, both prior to the knockouts. Like the larger than life Muhammad Ali, he probably lacked a true knockout blow, but he sure could float and sting. He seemed to glide almost, and had the freedom that only mavericks can command within a rigid system. Without him, that team simply would not have gotten over the line.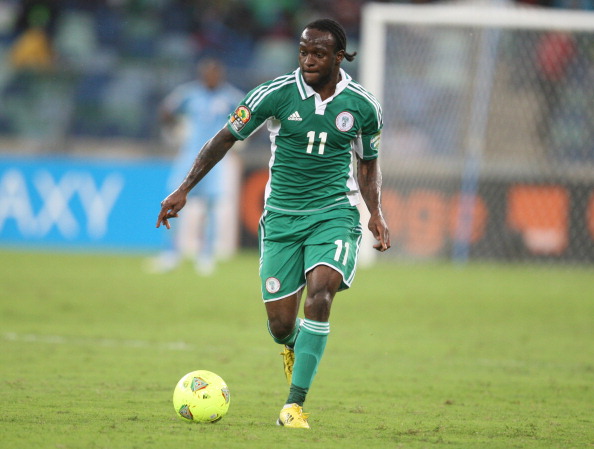 Then again, there is the more cynical view: perhaps the very dependency he fostered proved inimical in the long run.
It was decidedly painful watch the clunky ham-fistedness with which the Super Eagles went about the delicate task of Afcon 2015 qualifying, for example. His injury-enforced absences, while not of his own making, made his performances when available akin to coquetry - showing just enough to justify continued faith, staying Keshi's hand from seeking his flash of inspiration elsewhere, or from divining more wholesome solutions.
It is the trap with flair players; whereas the rest of the team is functional and unremarkable enough to be faceless, there is a specificity to their role that makes them unreplaceable. Take out, for instance, Ogenyi Onazi and you could plug in any generic, energetic central midfielder.
The same could not be said for the Blues winger--his indispensability, while an asset for him, has been to the detriment of the Super Eagles.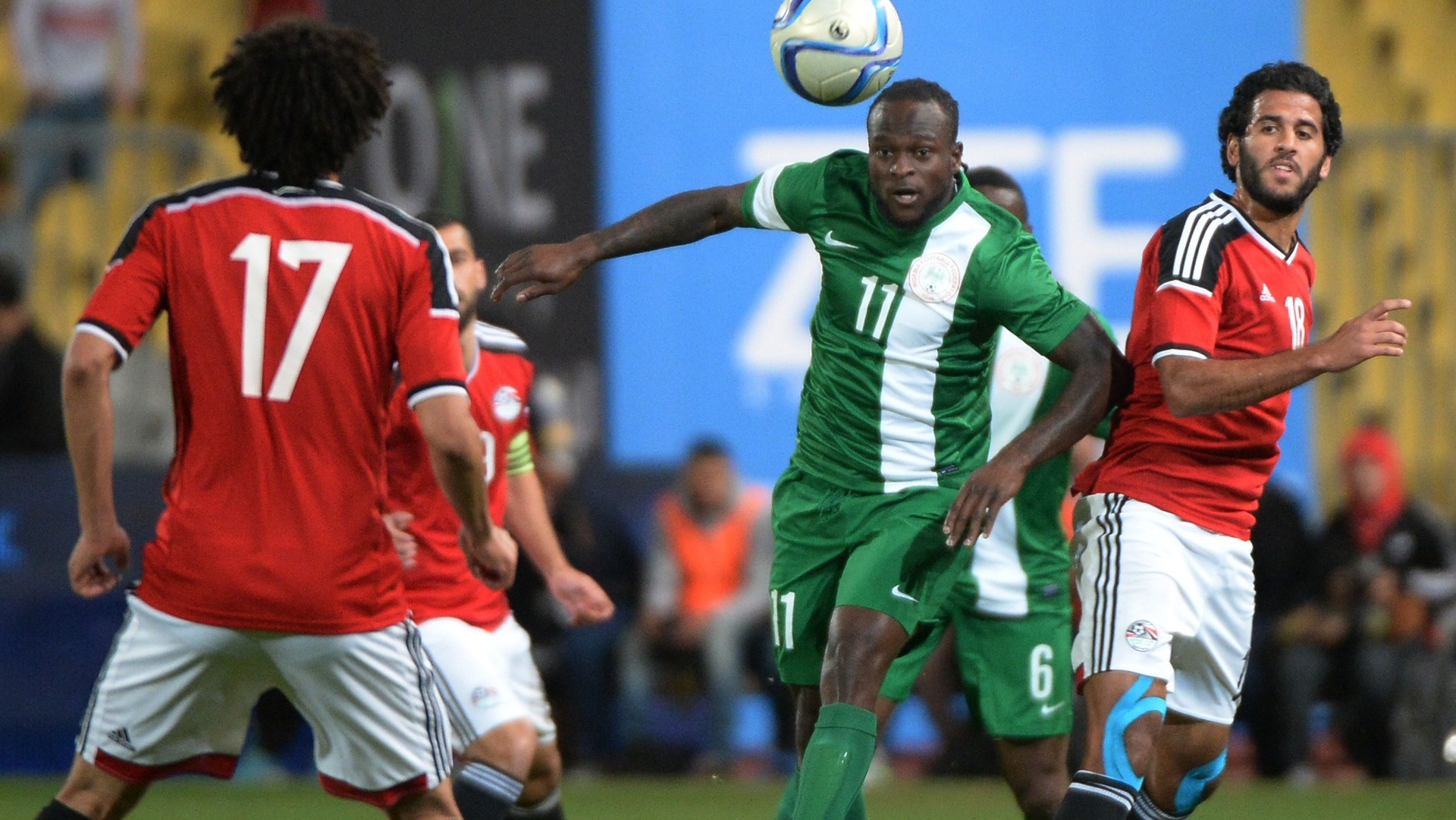 Moses' abusive relationship with the national team extends to his serial, almost convenient unavailability for international friendlies. Since his debut in February 2012, the 25-year-old has appeared in just one stand-alone international friendly (this excludes pre-World Cup friendlies, as he was obviously a member of the tournament squad).
However one feels about this, surely there has to come a time when his absences can be anticipated and legislated for.
Yet, here we are. Four years on, Moses remains as elusive as ever; not so much to the opposition as to the Nigerian football lover, a mirage in a parched desert.
The difference now is that, in the likes of Alex Iwobi and Kelechi Iheanacho, the national team is brimming with flair in forward areas. With Moses injured for the upcoming friendlies against Mali and Luxembourg, we may soon get a glimpse of a life without Victor.