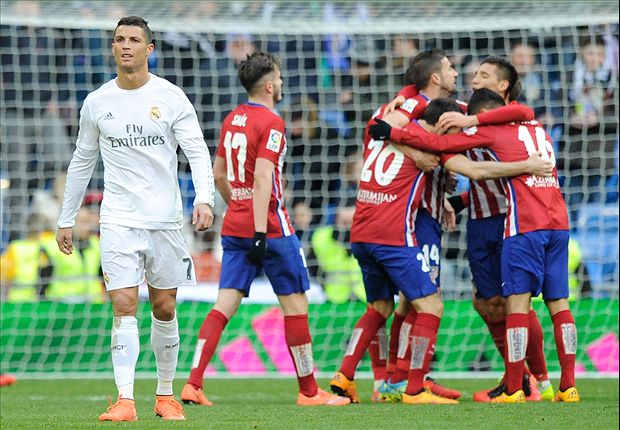 The pair's shootout at San Siro could go a long way towards deciding the winner of this year's prize, while Atletico Madrid have a shot at history - and revenge over rivals Real
For the second time in three seasons, Real Madrid will meet Atletico Madrid in the final of the Champions League. Two years on from their dramatic encounter in Lisbon, the pair will lock horns again, this time in Milan on Saturday.
Given their longstanding rivalry, we look set for a scintillating showdown at San Siro that throws up the possibility of a plethora of talking points...
---
SIMEONE'S CORONATION AS GAME'S GREATEST COACH?
---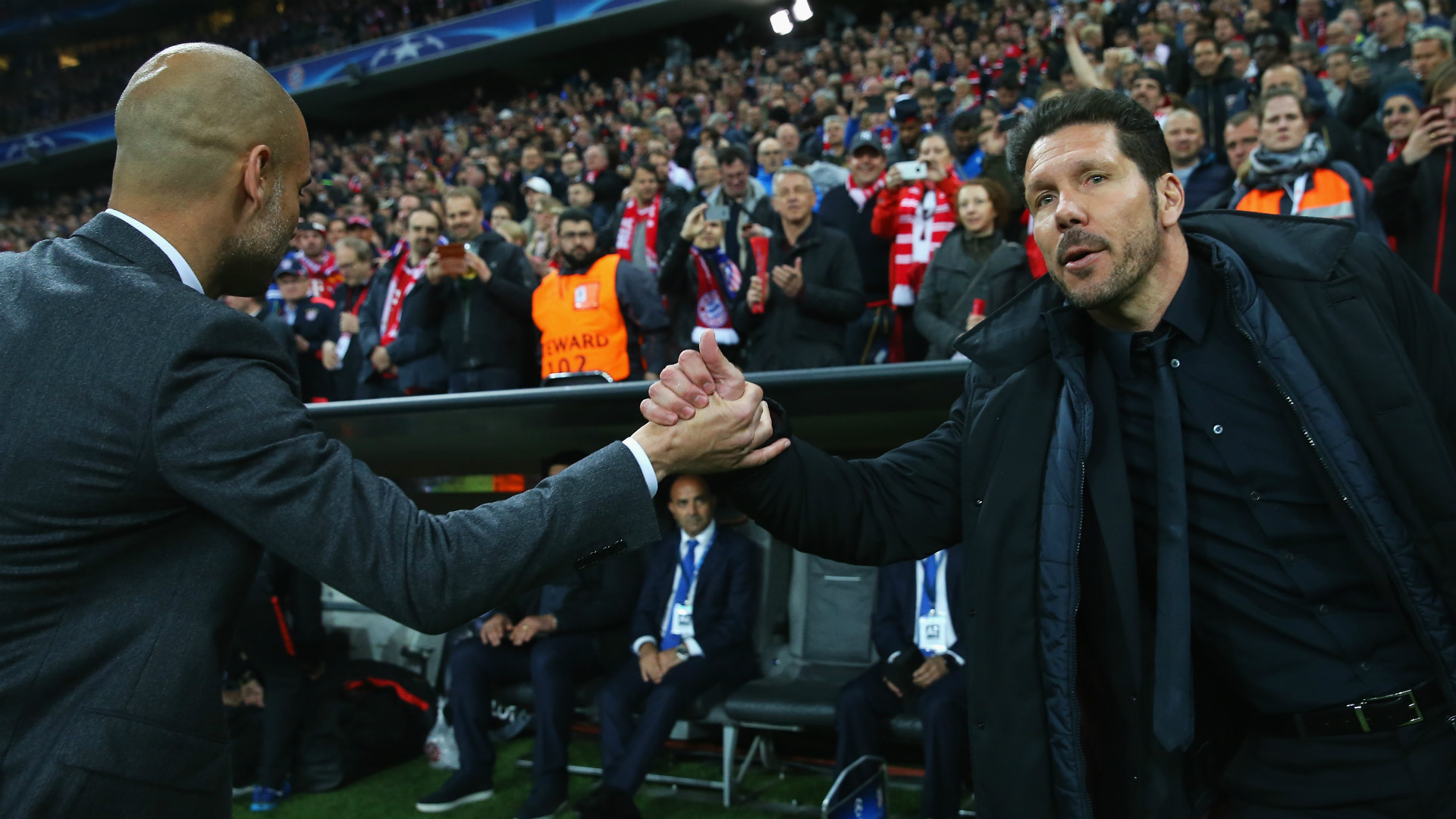 Diego Simeone once said that Real Madrid and Barcelona "play in a different league" to Atletico Madrid. The Argentine was speaking from a financial perspective and he was 100 per cent correct. The Clasico duo make nearly €400 million more per annum than the
Rojiblancos
- yet Simeone's side are now looking forward to their second Champions League final appearance in two years. It is a truly staggering achievement, particularly when one considers that Atleti won La Liga in 2014 and were involved in this season's title race until the penultimate weekend.
With a club making less money on an annual basis than either Tottenham or Schalke, Simeone has somehow simultaneously sustained domestic and Champions League challenges. Having outwitted both Luis Enrique and Pep Guardiola to get to Milan, victory over Zinedine Zidane's Real would represent the clearest demonstration to date that when it comes to coaching, it is Simeone who is in a league of his own.
---
REAL SHOT AT REVENGE FOR ATLETI
---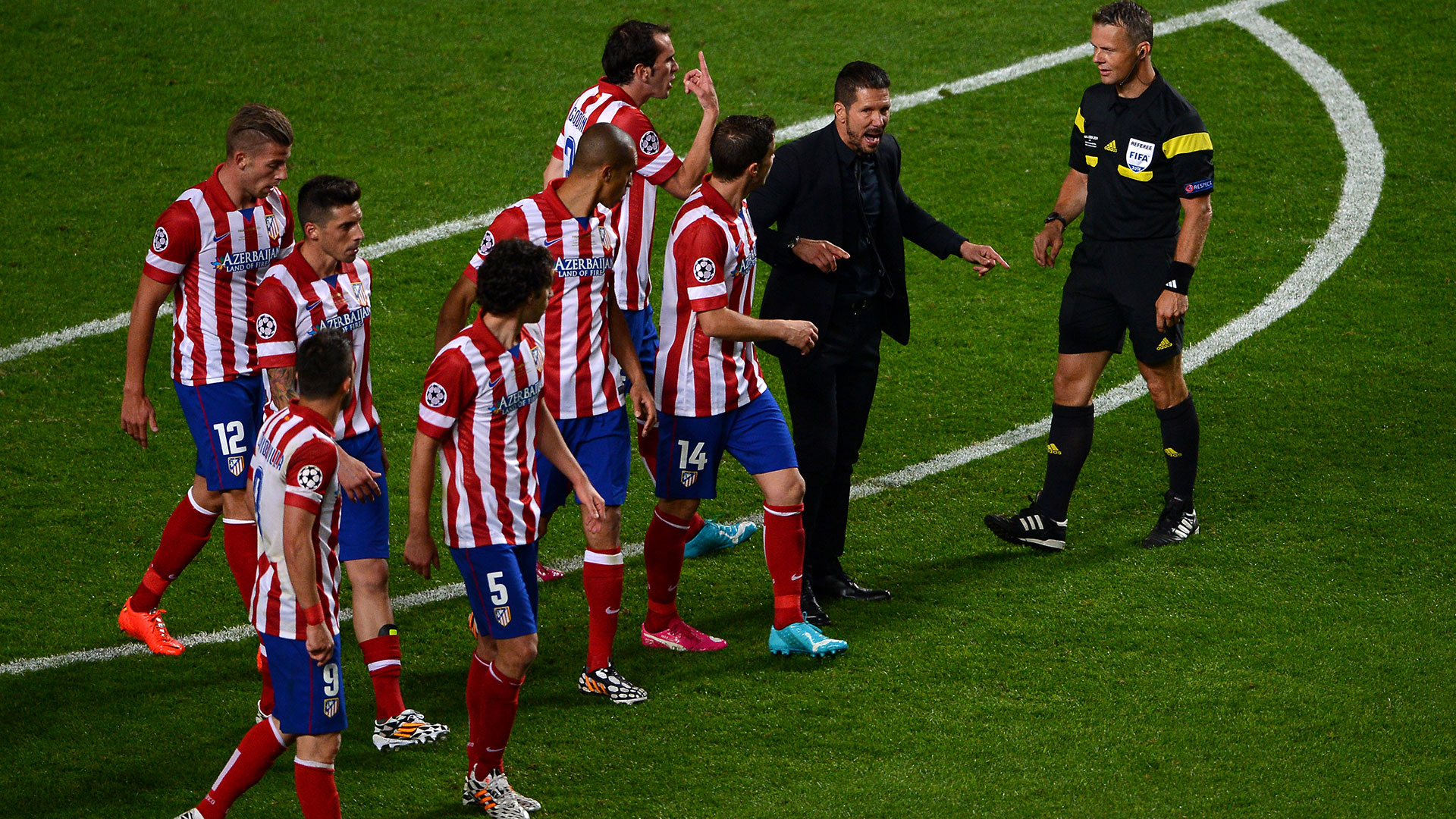 After Atletico's 4-1 defeat by city rivals Real in the final of the 2013-14 Champions League, Simeone attempted to lift his players' spirits by encouraging them to focus on the enormity of their achievement in reaching the tournament decider while at the same time winning La Liga. "This match doesn't deserve a single tear," he insisted.
Yet the loss in Lisbon hurt. A lot. Indeed, one can be certain that Atleti will not only be overjoyed at having a second shot at history but also the fact that Real will be their opponents. The final represents a welcome shot at revenge against a side that they have faced 10 times in all competitions since the Champions League final. They have won half of those clashes, drawn four others and lost just once. In spite of that impressive record, Atleti will be underdogs again but then, that's just the way they like it.
---
RONALDO'S RECORD ATTEMPT
---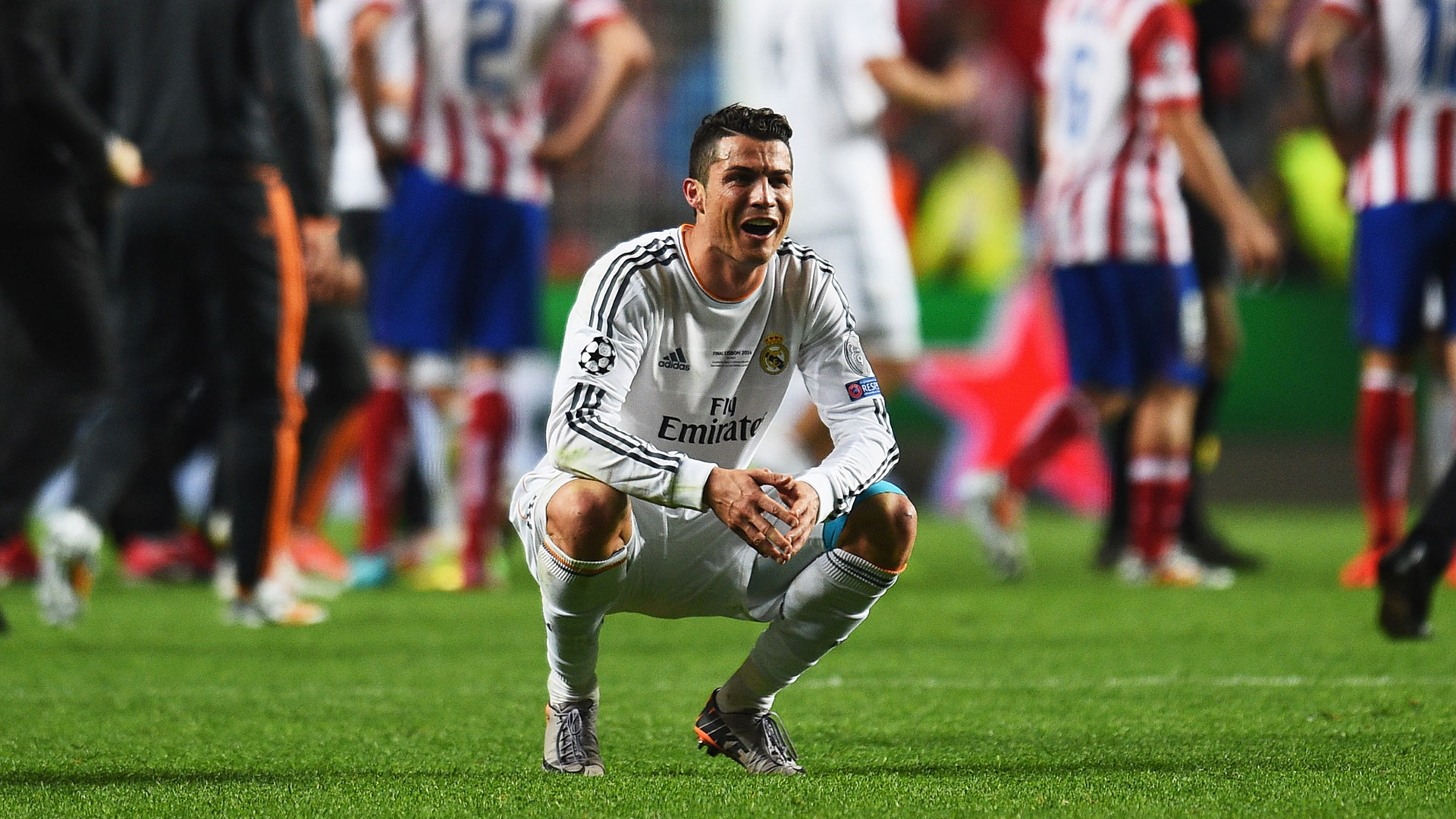 "Considering this has been a 'bad' season for me it has not been that bad," Cristiano Ronaldo sarcastically stated after his hat-trick earned Real a place in the final of the Champions League at the expense of Wolfsburg. "People can criticise me but I just keep on going and the numbers are there for all to see."
If it seemed premature at the time, it now seems utterly ridiculous, but just a few months ago, Ronaldo was being written off. There were those who wondered whether the 31-year-old was in a terminal decline. The numbers certainly support the Portuguese's stance. Against Atleti on May 28, Ronaldo will have the opportunity to equal/better his own record haul for a single Champions League campaign, 17, from 2013-14. We don't need to tell you who the opponents were in the final that year.
---
RONALDO V GRIEZMANN FOR BALLON D'OR?
---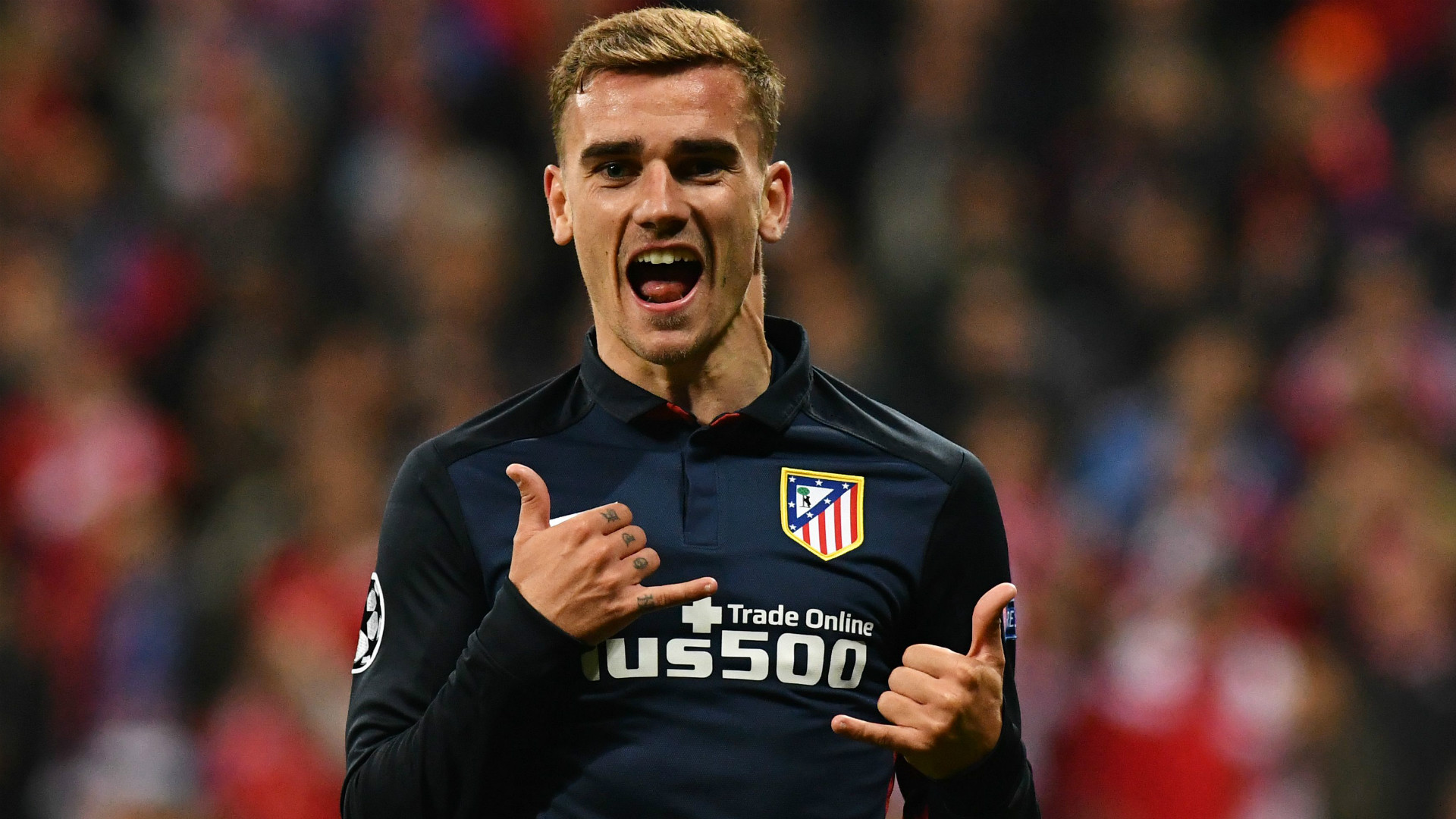 Simeone was bemused by Antoine Griezmann's omission from the 23-strong shortlist for the 2015 Ballon d'Or. As things stand, the Argentine will be apoplectic if the Frenchman does not make the podium for this year's award. If Ronaldo's renaissance has rightly propelled the Portuguese back into contention for the game's most prestigious individual honour, Griezmann surely deserves to be in the reckoning for playing a key role in Atleti's run to the Champions League final.
After downing Barcelona with a second-leg double in a controversial quarter-final clash at the Calderon, the former Real Sociedad starlet sent Bayern Munich packing with a wonderfully composed finish in the second stanza of an epic semi-final encounter. Griezmann is clearly a man for the big occasion – and he's still got the European Championships on home soil to come. The Griezmann-Ronaldo San Siro shootout could go a long way towards deciding this year's battle for the Ballon d'Or
.
---
DESTRUCTION DERBY?
---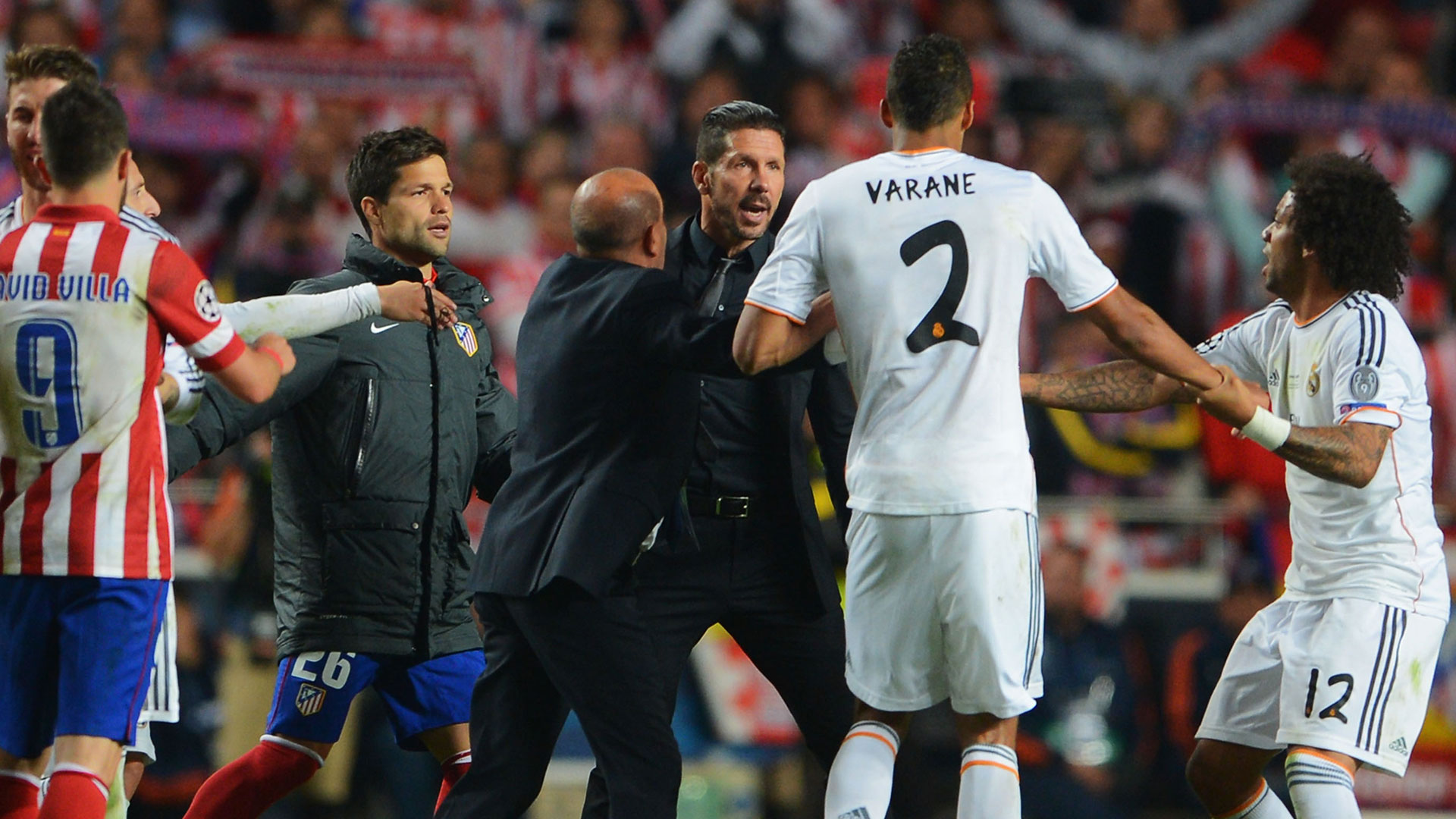 Given Simeone is a fan of the mantra, 'You don't play finals, you win them', you can be certain that Atleti will fight tooth and nail in this tournament decider. Two years ago, Simeone became embroiled in an angry confrontation with Real defender Raphael Varane at the end of the game. Nobody wants to see a repeat but given Real have a number of combustible characters of their own, fireworks are an absolute certainty at San Siro.