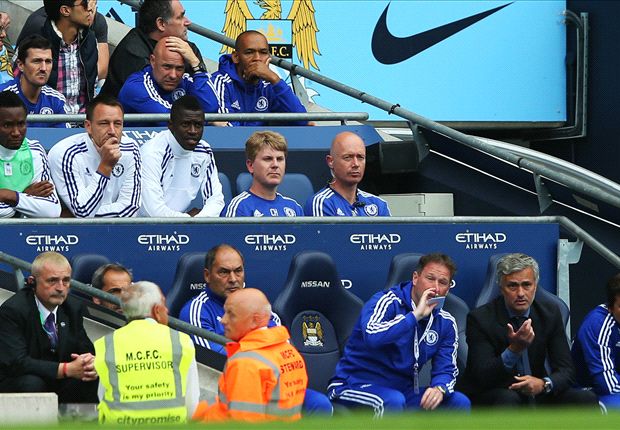 The most significant outcome of
Chelsea
's wholly deserved 3-0 defeat by
Manchester City
was that
Jose Mourinho
declared, in public, that
John Terry
was not up to the job of marking
Sergio Aguero
.
Mourinho reasoned that the Argentine sharpshooter was too canny for Terry during a first half in which he scored one goal and could have had at least two more. A younger, faster player would have to be fielded instead.
Never mind that it was Gary Cahill around whom Aguero was running rings for the most part, having cleverly pulled onto the right-sided centre-back whenever he could.
"I have to decide who is the fastest player in our defensive line so, when you are going to play with a high block, the fastest player has to be on the pitch," Mourinho told reporters.
Never before had Mourinho substituted Terry. He has been up against most of the world's best forwards and few could be said to have given him a genuine run-around.
"The point was not to take John out but to put [Kurt] Zouma in," the Blues boss continued. "I want to have my fastest player on the pitch and not on the bench. I know they are going to play counterattack and long balls to Aguero."
Why Terry and not Cahill?
"That is a good question."
Why not start Zouma in the first place?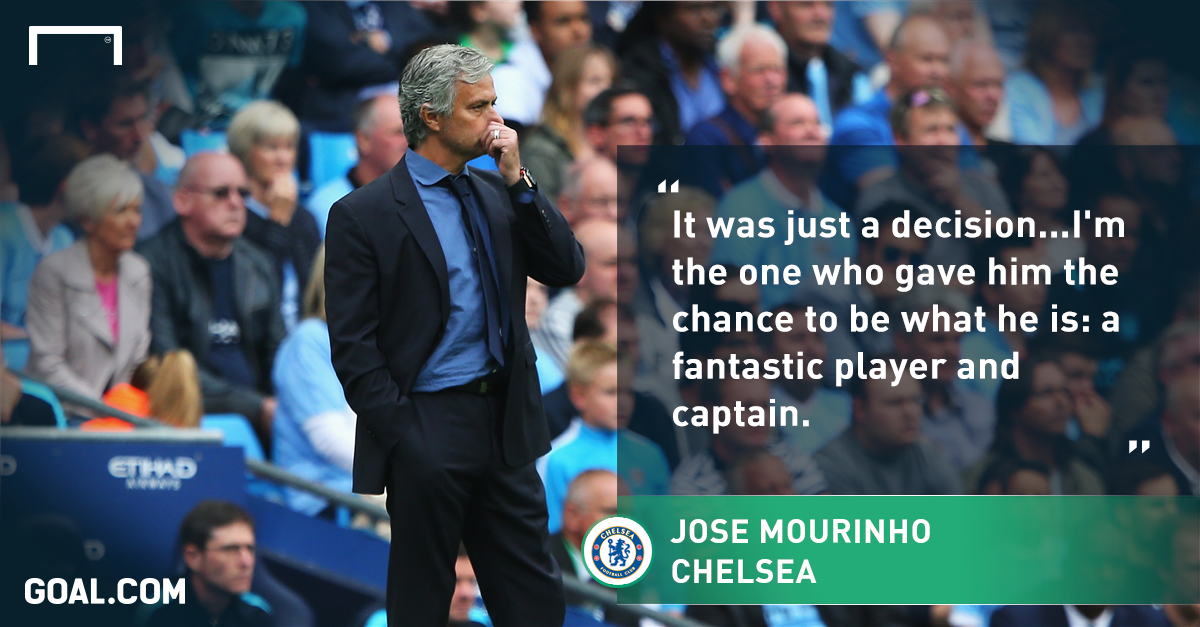 ---
READ MORE | Mourinho: Terry was NOT injured
---
In any case, Chelsea conceded twice more with Zouma on the field; Mourinho reckons that they were the better side in the second half. There are not many who would agree with him. He argues that his decision to replace Terry was vindicated in that the Blues had most of the play after the break. Warped logic.
Mourinho, though, had found himself another scapegoat.
"He was not dancing in the dressing room and he was not having a bad reaction," he said of Terry at half-time when he took delivery of the news that he was to be subbed. "He did what everybody does. The manager says this guy comes in and that guy goes out and they all understand."
Terry - 'captain, leader, legend', as the sign reads - now just like "everybody" else. Just like Petr Cech, just like Juan Mata. Just like those players whose usefulness to Chelsea and Mourinho expired. He has ushered out of the door a good number of Chelsea legends in the three summers since he returned to the club, with Didier Drogba and Frank Lampard among them too. Terry endured. He is still, comfortably, the best centre-back in the league and maybe the world. To pick on him for a collectively disastrous first-half display was, for Mourinho, pointed.
A 2-2 draw with Swansea City was, perhaps, even more than they deserved on matchday one. After this 3-0 hammering, it is the worst shape in which Chelsea have ever been after two games under Mourinho. Usually, they win both their first games. Before this season, only in 2006-07 - when losing to Middlesbrough on Teeside - had they failed to take six points out of the first six on offer in the Premier League, so something is amiss.
They are five points behind City - perhaps fatally so, even at this early stage. Five points is five points, no matter what the stage of the season.
Before the game, eager to gloss over what had been a fractious engagement with the press on Friday due to the Eva Carniero affair, Mourinho conceded to the press that his Chelsea team were, at this stage of the season, a little underdone. He gave his team a month off over the summer and played only three matches before the season's competitive football began. They have been well off the pace set by Manchester City and were brutally exposed here.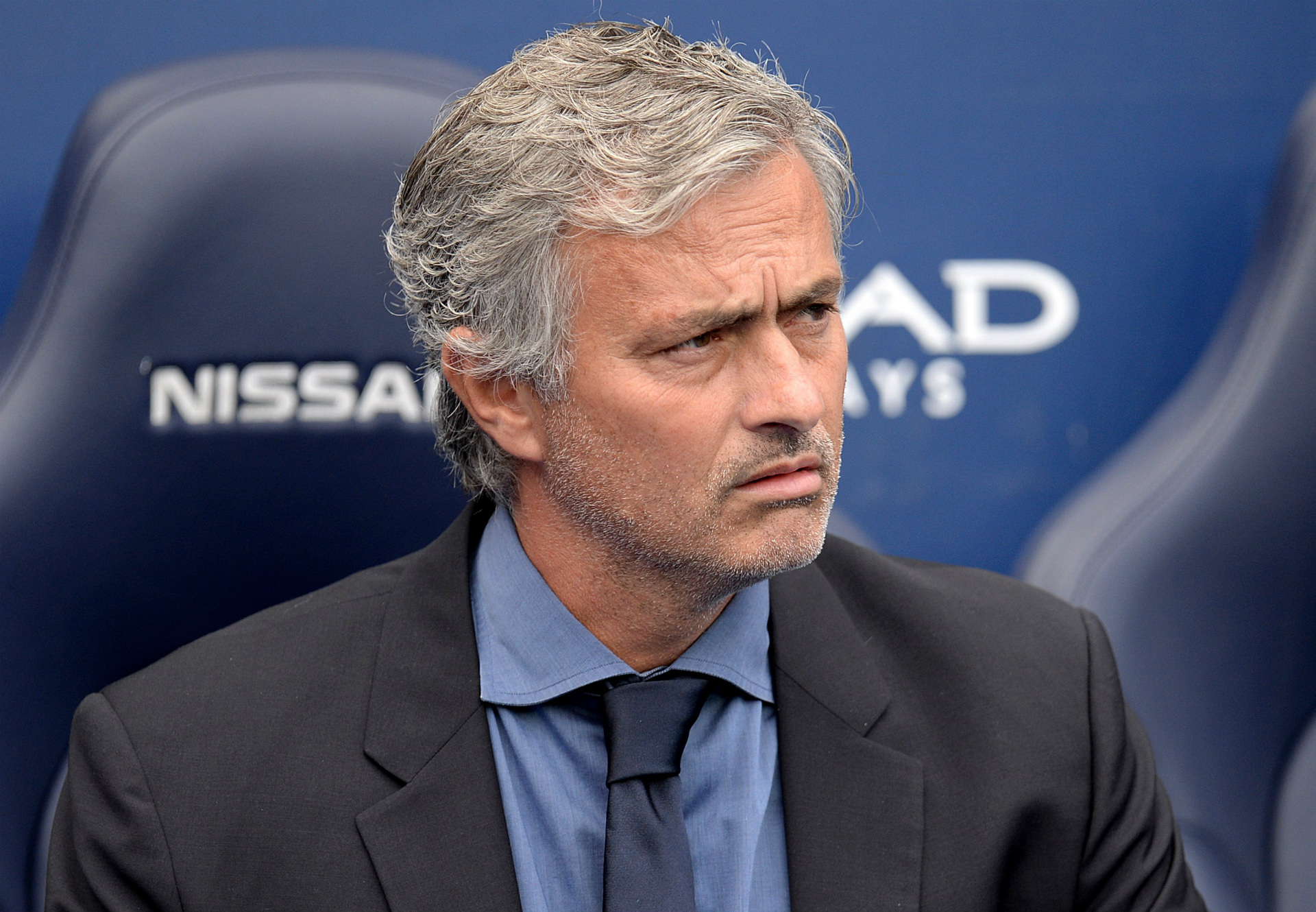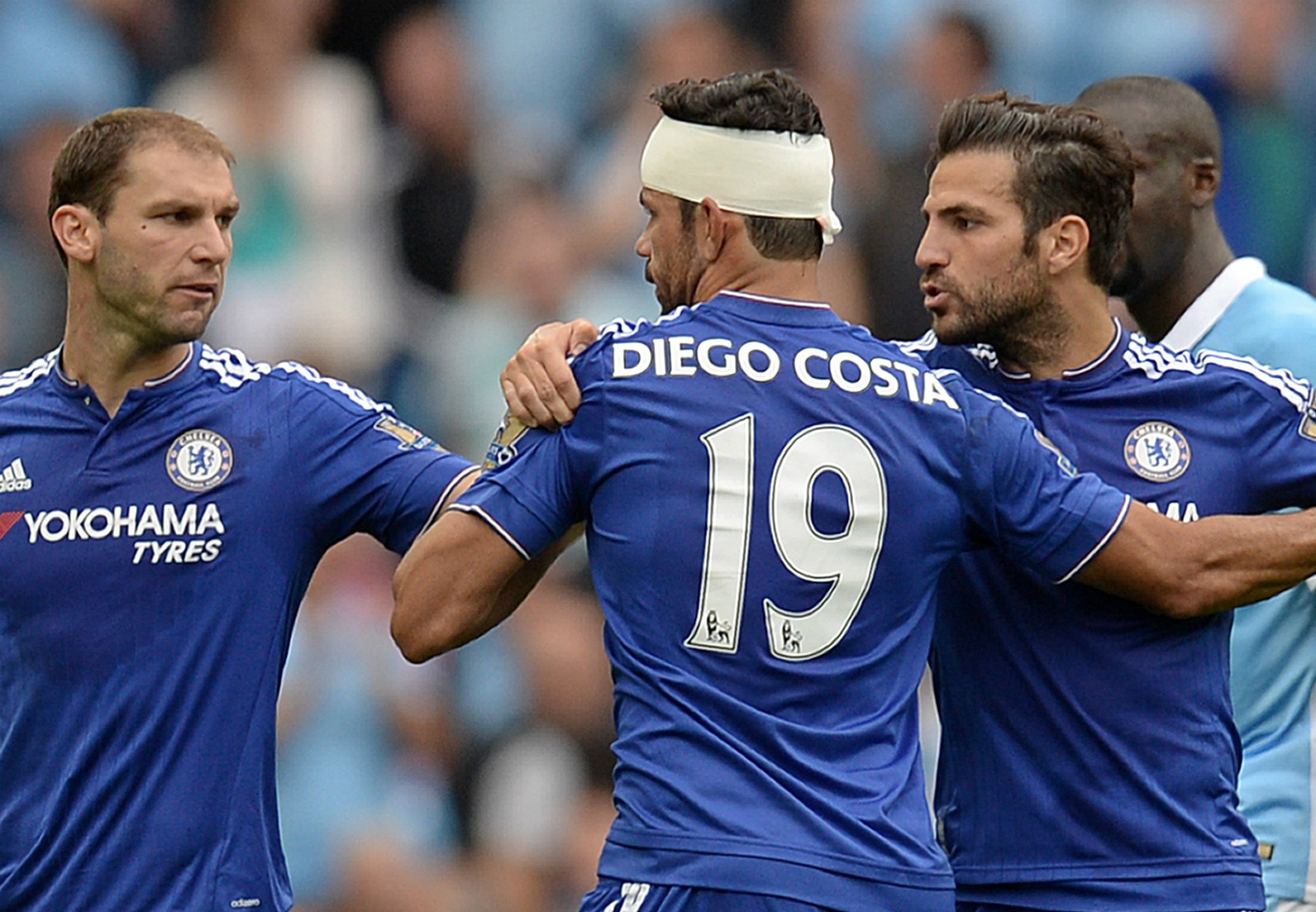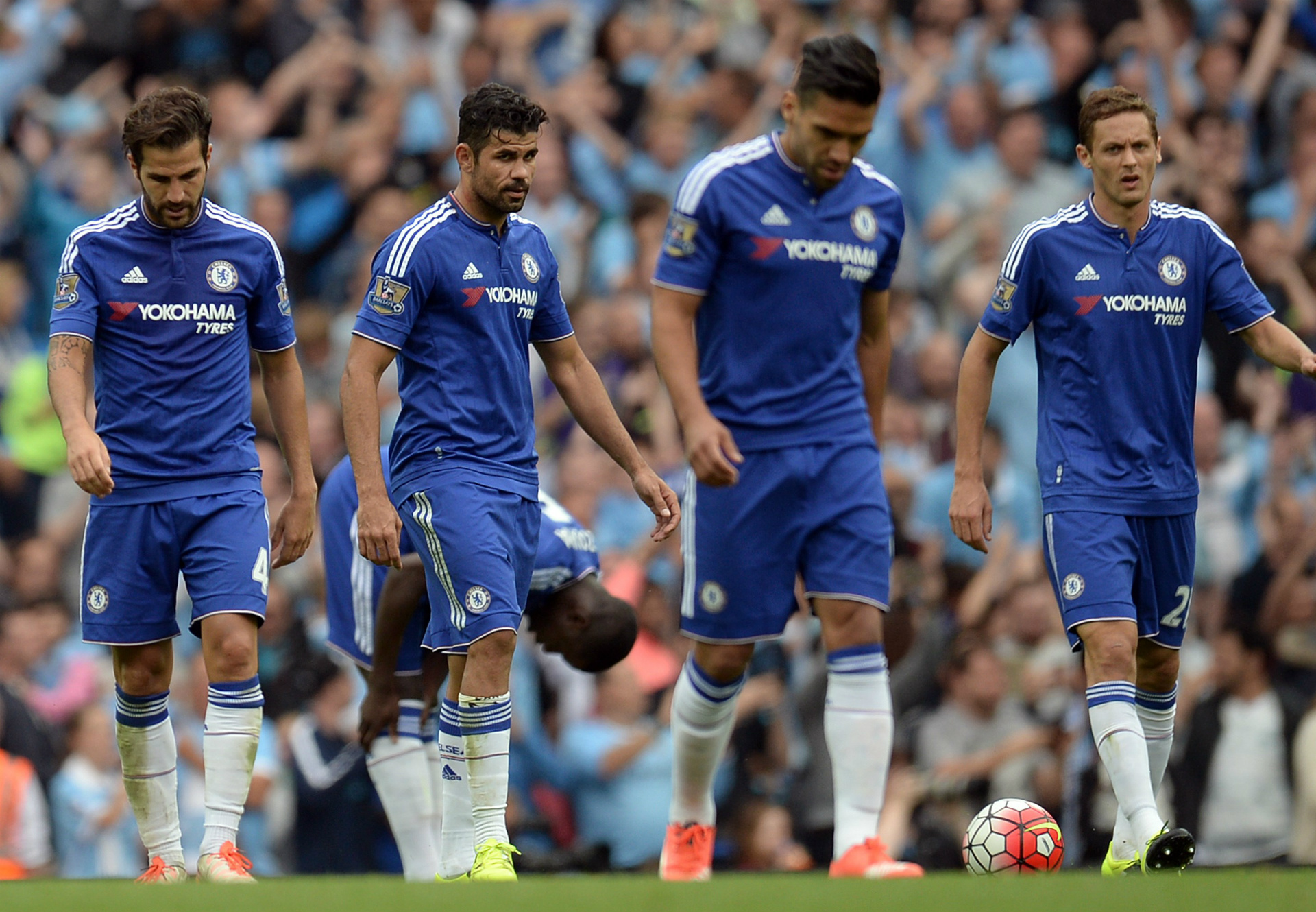 He has been picking what is, on paper, his strongest XI. Mourinho is one of those coaches whose substitutes' bench actually looks like a substitutes' bench. There are his 11 favourites and then the rest. It does not appear that he is capable of freshening up what is already on the books.
Branislav Ivanovic and Gary Cahill were two players whose form dipped more than most at the end of last season. Those tailspins have continued into this. Cesc Fabregas, at the ripe old age of 28, looks about ready for the Middle East or MLS given the manner in which he is dragging himself around elite football pitches.
Mourinho has not, yet, been able to bring in the players he wants but the signing of Abdul Baba Rahman could yet spell trouble for either Cahill or Ivanovic.
"He is a left-back; he can compete with Azpilicueta," said Mourinho before adding: "At the same time, Azpilicueta can compete with Ivanovic for the right-back poitison so he replaces Filipe Luis in the balance of the squad."
He is still courting John Stones, whom he sees as eventually replacing Terry. The day when Terry needs to be replaced, in Mourinho's eyes, could come around sooner than many had expected.
"I don't know if you ask many questions to [Rafa] Benitez, Andre Villas-Boas, [Roberto] Di Matteo, to the ones that never played him," he said. "I am the one you shouldn't ask because I am the one who played John every game, made him captain, recovered him from a difficult situation with other managers and I had the right to say I want Zouma on the pitch."
To be enduring such a poor start is alien for Mourinho; in his career he has never been at a club whose output was so shambolic. He has a job on his hands turning this lot around any time soon.
To endure such a start and fall out with his medical staff and then drop his captain at half-time of a crucial league game is abnormal. The pattern of Mourinho's career is well woven. He is known for his itchy feet three years into any project. A new contract extension took a lot of people by surprise despite Mourinho's constant claims that he is with Chelsea this time for the long term.
If that is indeed the case then he would do well not to take on Terry. No player is bigger than any club but Terry does more than most to challenge that thinking.
He was asked at the end of the press conference whether these players could win him the Premier League again and maybe the Champions League. "Yes," he said quickly and walked away. He could not think of any convincing words to back it up.