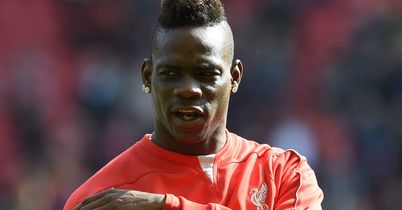 Brendan Rodgers chose to not directly respond to Mario Balotelli's comments about his formation not suiting the Italian striker last season.
The 25-year-old returned to his home country this week after signing a season-long loan deal with AC Milan.
Balotelli told the media in Italy: "I must accept my faults but the formation chosen by Rodgers was not suited to my characteristics.
"At the beginning I missed several easy chances, then I had fewer chances to score, a bit of bad luck, injuries. A mess of things."
But speaking at Friday's press conference, Liverpool manager Rodgers responded by saying: "I've always said I won't be speaking on any transfers, in or out.
"But it's a good move for Mario. It suits both parties. He gets a season of playing football back in his homeland."
Balotelli joined Liverpool in a £16m deal in the summer of 2014, replacing Luis Suarez, but netted just four times in 28 appearances, with just a single goal coming in the Premier League.
The striker also said of his time on Merseyside: "I never complained, I accepted the decisions of the manager and I always behaved like a professional.
"Over the last year there was never a problem with my private life. I may have put pictures from restaurants on Instagram but that does not mean I did not train, even though I was not playing."
Brendan Rodgers also added that the "hunger has returned" to the Liverpool side, who have been putting in extra practice on the training pitch in order to remedy a previously problematic defence.
"The hunger has returned back into the team," he told reporters. "That freshness and ability to play with no fear. New players are here with new ambition.
"There's been a lot of work done on the training ground and in analysing in this room to change the mentality.
"We are doing extra sessions on every aspect of our defending. We are putting in an awful lot of work.