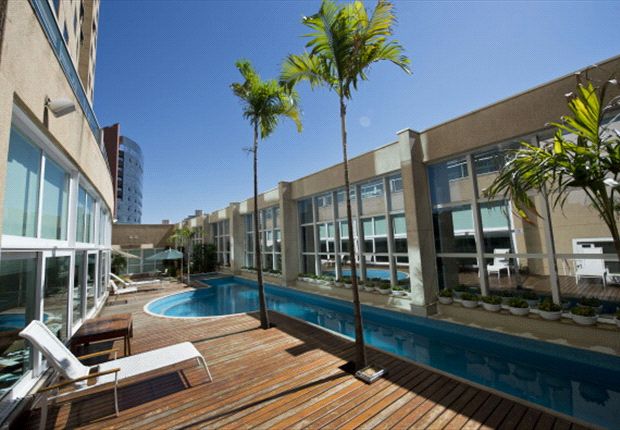 Sportmasta brings you an exclusive look inside the luxurious Vitoria Hotel Concept, Campinas, that will host the Super Eagles during their World Cup campaign in Brazil
SPECIAL
By Sam Praise
Located in the city of Campinas, the beautiful Vitoria Hotel Concept has been chosen by the Nigeria Football Federation as base camp for the
Super Eagles
during the 2014 World Cup in Brazil.
Their Group F opponents Argentina, Iran and Bosnia-Herzegovina have opted for Cidade do Galo in Belo Horizonte, Joaquim Grava and Guaraja both in Sao Paulo respectively.
Campinas itself, a city 96km from Sao Paulo, Brazil's largest city, is an ancient metropolis founded in the 18th century. The Super Eagles will find the city warm and welcoming when they arrive for the Mundial in a few days.
The city is home to one of the biggest shopping malls in Latin America, the Shopping Parque Dom Pedro, one of seven big malls that cater to tourists all year round.
The Vitoria Hotel Concept, founded in 2003, is the biggest hotel in the Vitoria Hotel chain. It is a 19-floor edifice with 253 rooms. It contains a spa, a swimming pool, a heliport, fully fitted gym and four restaurants that cater to different tastes - Mediterranean, Oriental and Iberian.
"I love the place. It is good for our team and we will be able to achieve full concentration," Nigeria coach Stephen Keshi gushed about the hotel when it was announced in December.
"It is also good that there is an airport in Campinas that serves domestic flights, so we don't have to travel to Sao Paulo to fly to our different venues," he said.
The Viracopos International Airport, a hub for domestic airlines and cargo will ensure the Super Eagles are able to fly direct to all their match centres without having to travel to Sao Paulo. It is home to the Azul airlines.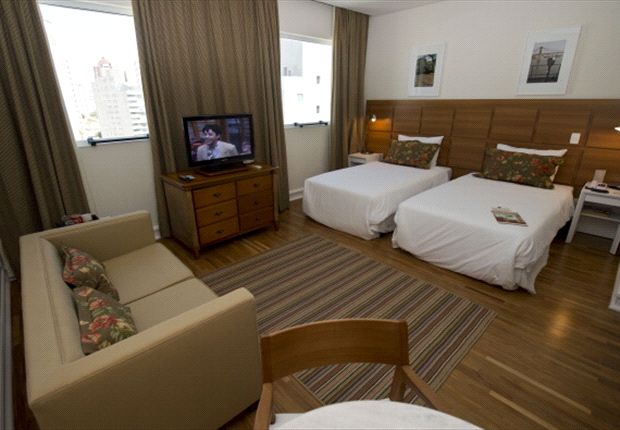 Rooms with multiple language channels
According to a statement on its website, the hotel "lies in the middle of the Cambuí district, which is a charming area full of cafes, bars, squares, shops, shopping centres, bakeries, etc," an ideal place for a holiday.
Independent reviews on travel site, Trip Advisor, rate Vitoria Hotel Concept as the fourth best hotel in Campinas with many visitors calling it a great place to stay.
A recent visitor reviewed it thus: "A nice hotel - plenty of English speakers. Great breakfast buffet. Nice fitness centre with a lot of equipment. Rooms are very large compared to other hotels. The TV only had a few English channels though."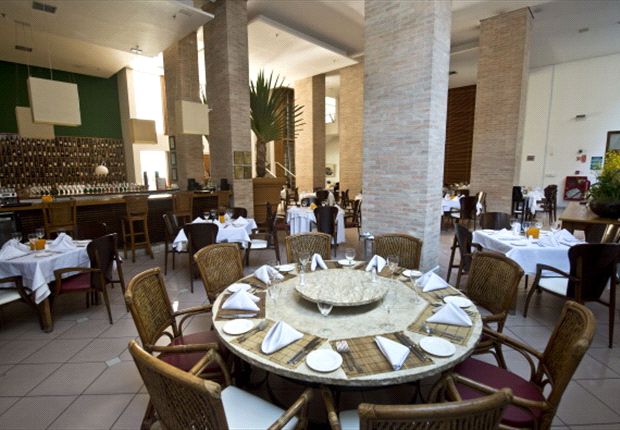 One of four restaurants
In an email exchange with
Goal
, the hotel's general manager, Barbara Porta assured that the Nigerian team will find an array of English language channels to choose from when they arrive.
"We are very prepared to host the Nigerian delegation. We have three more hotels in the Vitoria chain and we have been in this market for 15 years. Last year we hosted the USA, Russia, Brazil and Poland volleyball teams for two weeks and everything was alright (food, room, events, breakfast)," Ms Porto told
Goal
.
With the Super Eagles in need of a serene space to practise and prepare physically and mentally for their matches, they will find the Vitoria Fitness gym a very important part of the hotel as it is fitted with modern equipment.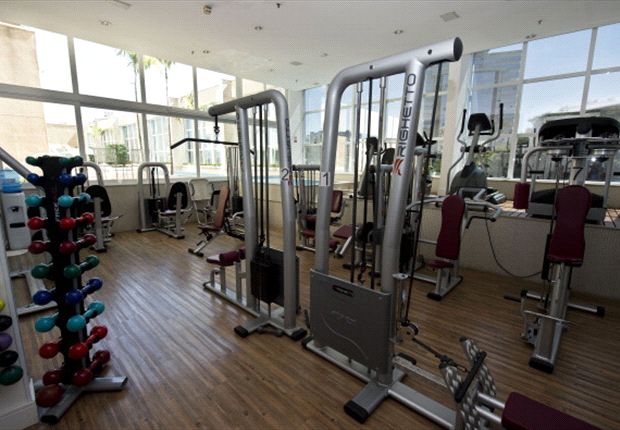 Vitoria Fitness Gym
The hotel also has a hydrotherapy room that would enable the team's physiotherapists use water for the treatment of pain from injuries.
The Super Eagles will have their training at the 40,988 capacity Estadio Brinco de Ouro de Princesa which is owned by the Guarani Futebol Clube. The stadium is located in the heart of the city of Campinas and it will afford locals an opportunity of seeing the African champions closely, something that's expected to help them gain a local support base of
Campineiro
.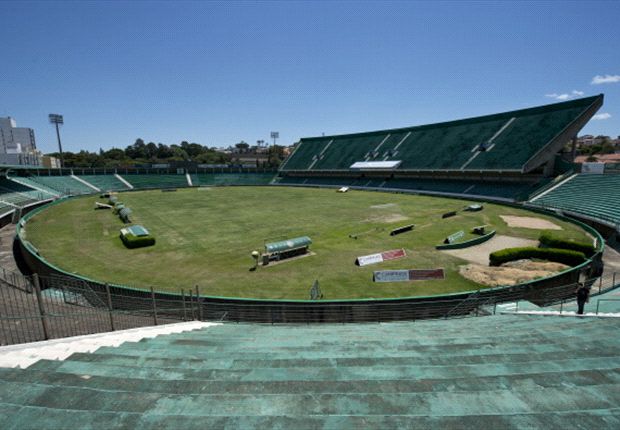 Estadio Brinco de Ouro de Princesa
With the tournament just a few weeks away, the Nigerian squad can look forward to a great time in Campinas and their lodging where they will plot the downfall of their opponents.
"We are training our employees to give the best service and teaching almost all of them to speak English. I think we are not going to have any problem with the Nigerian delegation," Porto said.