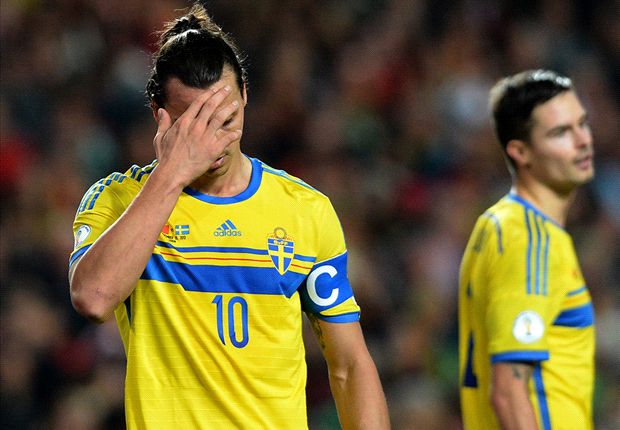 We could have one of the greatest tournaments of all time on our hands, but a few of the planet's finest talents failed to qualify for the Brazil finals
With the World Cup on the horizon, fans and players alike are buzzing for football's most iconic tournament – although some will be more excited than others.
It's been a memorable season on many fronts, with records seemingly being broken all over the world. However, some of this term's biggest achievers will be watching from home due to their national side's failure to qualify.
With that in mind,
Sportmasta
runs through 11 of the best performers from the 2013-14 season that won't feature in Brazil.
Please note that only players whose nations were eliminated during the qualification process have been considered and only one player from each country has been included.
Petr Cech – Czech Republic, Chelsea
One of the stand-outs of our crew of World Cup absentees, Chelsea's long-standing custodian has amassed a hefty list of honours over the years and is undoubtedly one of the most highly rated goalkeepers in the world. Having finished third in Uefa's qualifying Group B behind Italy and Denmark, the shot-stopper will be looking ahead to next season's Premier League rather than eyeing glory in Brazil.
Seamus Coleman – Republic of Ireland, Everton
A vital cog in helping Everton to their highest Premier League points tally in 27 years, the Irish right-back has had the season of his life. Things might have been different had his national side played in qualifying with the same fluency Roberto Martinez's Toffees showcased this term, but a place in the PFA Team of the Year might take the edge off the rising star missing out on the World Cup.
Branislav Ivanovic – Serbia, Chelsea
Consistent, solid and a serious goal threat at times, Branislav Ivanovic's Serbia were unlucky to miss out on Brazil, finishing third in their qualifying group behind a burgeoning, talent-laden Belgium side and a Mario Mandzukic-led Croatia.
Daniel Agger – Denmark, Liverpool
Very narrowly missing out on a place in the 2014 World Cup, Daniel Agger's Denmark outfit placed second in their qualifying group but finished with the least amount of points amongst the nine runners-up and didn't make it to the play-offs as a result. Still, the national team skipper shouldn't be too down with the Reds' return to the Champions League to look forward to next term.
David Alaba – Austria, Bayern Munich
At a time when truly talented full-backs are at a premium, David Alaba is setting the standard for up-and-coming defensive flankers. Bayern didn't even have to flex their financial muscles to sign the young star as he rose through their youth ranks. Lightning fast with a ferocious left foot, you won't see many better in his position in Brazil.
Arda Turan – Turkey, Atletico Madrid
A key piece of Diego Simeone's expectation-exceeding Atletico Madrid side, the gifted winger will be unhappy not to follow up a Liga-winning season with a trip to the World Cup. Poor results against some lesser rated teams summed up a miserable qualifying campaign for Turkey, whose group was topped by an unbeaten Netherlands side.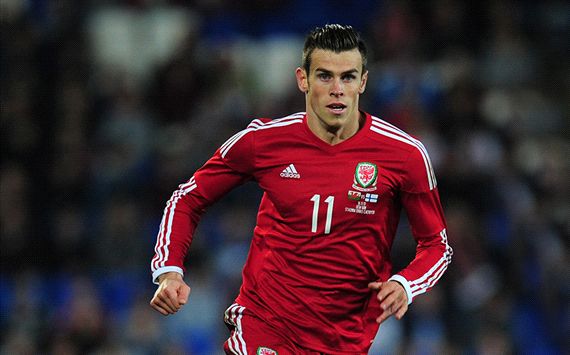 No Bale-out for flailing Wales | The Dragons lacked the overall firepower to qualify
Victor Wanyama – Kenya, Southampton
With a playing style likened to Arsenal legend Patrick Vieira, Wanyama has impressed in Southampton's midfield since his £12.5 million move from SPL champions Celtic. Featuring in our 2013 Goal 50, the 22-year-old hopes to use his rise to fame as a springboard to help showcase what kind of talent Kenya has to offer, but must wait until after the World Cup to resume his patriotic campaign.
Marek Hamsik – Slovakia, Napoli
Now at a stage where his reputation matches his skill set, Hamsik has matured into one of the finest attacking midfielders in the world. Integral to Rafa Benitez's evolving, ambitious Napoli side, the 26-year-old's national team-mates are not quite of the same quality as his Serie A counterparts, summarised by Slovakia's third place finish in their qualifying group, behind Bosnia and Greece.
Gareth Bale – Wales, Real Madrid
You could argue that anyone on the prestigious books of Real Madrid is a real miss for the World Cup, but Gareth Bale's obvious talents are a big loss for the 2014 tournament. Blossoming into one of football's finest attacking talents in recent years, the former Tottenham man must settle for a summer of celebrating his Champions League win with los Blancos before he kicks a ball again in a competitive match.
Zlatan Ibrahimovic – Sweden, Paris Saint-Germain
Probably the tournament's biggest loss, Ibrahimovic's absence means that the World Cup misses out on the 32-year-old's last chance to shine in the tournament as well as the Swede's ability to make headlines almost every time he opens his mouth. With an awards list big enough to back up his sometimes controversial ego – and still looking good to pick up more as he enters the latter stages of his career – Brazil is missing out on one of modern football's greats this summer.
Robert Lewandowski – Poland, Borussia Dortmund
All set for his big move to Bayern Munich this summer, the Polish striker made the world stand up and take notice with his performances both domestically and on the continent during his recent years with Jurgen Klopp's BVB. Two-footed with spectacular vision for the game, the 25-year-old might yet have time to seal some glory with his national side, but for now will be looking forward to spearheading Pep Guardiola's near-unstoppable Bundesliga champions next season.