Early Predictions For The Champions League Round Of 16
The long awaited draw for the ROUND OF 16 of the Champions League has finally come and indeed gone, but not without leaving us with some tasty, mouthwatering and eagerly anticipated encounters which are set to blow our minds away. Come take a jolly good ride with me as we look in depth into what to expect when February comes upon us.
After the draw took place on Monday afternoon, Manchester City drew Barcelona, Mourinho got his wish for a clash with Galatasaray, Manchester United pitched against Mitroglou's Olympiacos, Schalke v Real Madrid, Atletico Madrid lurk horns with Milan, Leverkusen-PSG, Zenit v Dortmund and Arsenal-Bayern München.
Zenith vs Dortmund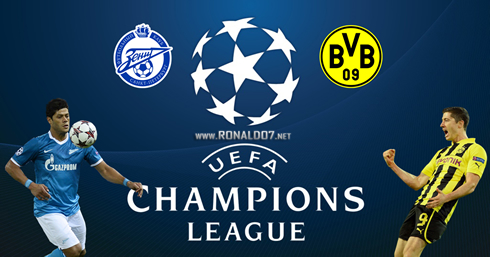 Luciano Spaletti led AS Roma and Fiorentina brilliantly as manager and regularly took the former to the latter stages of the UCL. Now in charge of Zenit St Ptersburg, the Italian tactician made history this term, qualifying for the knockout stages with six points, due to the collapse of Fonseca's Porto. Now they have a big, huge task on their hands. Their Round of 16 opponents? last season's finalists and one of the best clubsides in the World, Borussia Dortmund. The Russian based club know that they have to be more than wonderful to get past this stage, especially as Dortmund have been terribly in the League this season and will hope to go far in a tournament they reached the title match last time out.
Jorgen Klopp has not said it yet, but he knows that only a heavy miracle can prevent Bayern München from retaining the Bundesliga. What remains for them now is the POKAL nad the Champions League.
The club was within three minutes of being dumped out of the competition until Kev Groskreutz popped up and scored the winner at the Velodrome to ensure qualification as group winners after Arsenal fell to Napoli.
Last season's mazy run was stopped by Bayern in the final and since then, they have bounced back to win four out of their six group games. The only dampener was the 1-0 loss at home to Arsenal.
Even if Die Borussen don't admit it, this is the easiest team remaining in the Round of 16. It shouldn't be a problem getting to the quarter-final for the Ruhr based side. Zenit possess some good guys like Hulk, Arshavin, Kerzhakov and Danny. Dortmund have Reus, Aubameyang, Kuba, Mkhitaryan and Lewandowski. Hardly any cause for alarm then. Dortmund to zoom through without much ado.
Galatasaray vs Chelsea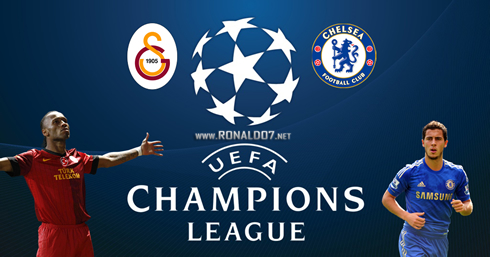 Before the picks were made, The 'Happy One' opined that he'll delighted if he was pitted against Gala because of his close ties with Drogba and Sneijder who ply their trade with the Istanbul outfit. He's got his wish. Galatasaray first host the West Londoners before travelling to the bridge for the second leg. A fine performance v Juventus made it certain that they will be among the remaining sixteen teams vying for Europe's biggest club honour. Dutchman, Wesley Sneijder got on a Drogba header and safely guided a sweet strike past Buffon and that was it.
Faith Terim was sacked by Gala and Mancini brought in to replace the legendary Turk. It has been a season of mixed results for the Italian ex-City and Inter manager. He will hope to go one better in this season's competition with Gala. However, Chelsea know all about this tournament and cannot afford any slip-ups now that they have better their run of last season which saw them eliminated in the group stages. Jose Mourinho is back and wants to win the competition again after successes in 04 and '10 with Porto and Inter Milan. He's had some near misses with Chelsea but never managed to reach the final. I am sure he's the manager that has reached the most semi-finals in Champions League history. NO?
Didier Drogba and his colleague, Wesley, will put friendship with Mou aside when they tackle his Chelsea team, For CFC Legend, Drogba, nothing will make him happier than to score the goals needed to send the blues packing out of the competition. In terms of player strength, Gala are nothing compared to Chelsea but the Drogba effect alone might sway the match in their favour a bit. The Ivorian knows Mou and Chelsea inside out and must have glided past Terry and his other central defensive pairings many times in training. Approaching 36 years of age, there is no sign of weakness in his game and he is as deadly as ever. Some pace might have gone though.
Mourinho will not take Gala lightly. The managerial myth always does his homework well and will hope the likes of Hazard, Oscar, Schurrle, Willian, Lampard, Ramires play their best and supply the toothless attack led by Torres. Azpi has taken the place of Ashley Cole in the team and it seems it will remain so for the time being. Jaun Mata had been on the periphery of the team since Mourinho returned. He has the ability to do things only a few others can. Surely, he'll be given a chance either home or away.
DROGBA OR NO DROGBA, I think Chelsea will edge this. 'Edge' might be putting it fairly though.