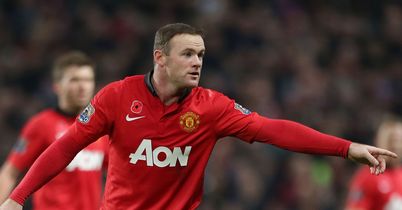 David Connolly understands Manchester United paying Wayne Rooney £300,000 a week but does not think fans should be made to fund players' wages.
David Connolly has played and scored in every division in England, as well as in the Eredivisie for Feyenoord and internationally for the Republic of Ireland. He has got the highest possible UEFA coaching licence and is still playing in Sky Bet League Two for Oxford, on loan from Portsmouth.
Every Thursday, David will provide an insight into life as a footballer throughout the leagues in his exclusive column for TEAMtalk.
United need middle man:
David uses Michael Laudrup, Jose Mourinho and David Moyes to explain why he believes sporting directors could benefit English clubs.
Deadline Day great fun:
David discusses transfer windows, training in Holland and England, and what he believes makes a good manager.
Spurs prove formation myth:
David uses Tottenham to explain why there is no 'best' formation, while he says training ground rows like Dani Osvaldo's are common.
Refs can be influenced:
David explains how referees can be influenced, insists diving players should 'protect the sport', and talks penalties and fan owners.
More should follow Hitz:
David discusses Thomas Hitzlsperger's revelation and explains why he's never used an agent in his first exclusive column for TEAMtalk.
Rooney deal no surprise
Lots of people have been shocked by the £300,000 Manchester United are supposedly going to be paying Wayne Rooney a week, but it certainly won't come as a surprise to anyone within football.
Down the years the money in the game has exploded, particularly at the top level, and every club is trying to get to or stay at that level. And to do that, you need top players.
Football is different than certain other team sports in that one gifted individual really can make a difference between being an also-ran and winning.
When Manchester United spent the money to sign Robin van Persie, for example, you could argue he was the difference in them winning the league. And would Liverpool be doing quite so well had they not kept hold of Luis Suarez in the summer?
Some players are just so vital to their teams that not keeping them on, not giving them the salaries that they would get elsewhere, means it wouldn't make financial sense for clubs not to give them what they want.
United are listed on the Stock Exchange. If their shares are going down they're losing value - and that is relative to how they are performing on the pitch.
Ultimately, every club is trying to either get to or stay at the top level, and they will do the maths in terms of what they can afford to pay someone to make sure they do.
No player resentment
You might think that players lower down the leagues might feel some resentment about the likes of Rooney earning hundreds of thousands of pounds a week, but it really isn't the case.
Those players at the top of the tree have the right to be paid the top salaries. Manchester United won the league last year and Rooney plays in the biggest stadiums each week, under the most pressure both for his club and his country.
Whether you get paid £300 at our level or hundreds of thousands at the top level, there's no resentment because at any level you're still doing something that you love doing. There are 92 clubs in the Football League and a lot of players can make a living doing something they love.
What you get paid for doing it simply depends on how good you are. It's all relative.
Fan anger understandable
While players might not resent the money Rooney is getting, you can understand that when the country is in a recession, jobs are hard to come by and there are all these other drains on people's finances that hearing about what some players are earning is difficult to take for many fans. For the man in the street it is hard to relate to someone who is earning so much money.
That was also the case with the banking sector and as a result bonuses for bankers have been limited, but football isn't like banking. For some people, football is their life, their religion.
Some fans won't begrudge players earning this sort of money because they love their football club and they want them to do well. And they know that if United, for example, weren't giving this money to Rooney, for example, they would pay another player.
I do think, though, that fans have a right to expect a certain loyalty from players in return.
Players will come and go but fans will always stay so it's understandable that they may feel some resentment if a player might flirt with leaving for another club as a tactic to get more money. Players should definitely show certain loyalties to the fans.
It's also understandable that fans might find it hard to take hearing their club are giving hundreds of thousands of pounds to one player considering the money they have to pay to get into the stadiums.
I've been to watch AFC Wimbledon and bought tickets for me and my kids but they were only £9-10, which is fair enough. But if I want to take my family to a Premier League match I'd think twice about paying what they're charging because it is expensive.
For some people watching football is the thing that they absolutely love doing and they wouldn't miss it for the world, but that doesn't mean clubs can charge as much as they possibly can.
I'm not saying clubs do that necessarily, but it's hard to justify £60-£70 for a ticket in this country when Bayern Munich fans come to town and only pay £37 because Bayern subsidised the tickets. That was a great gesture.
And you can get into Borussia Dortmund, for example, for around £13 a match. You see them with 80,000 in the stadium serving up terrific football and getting to Champions League finals with ticket prices at that level; it shows it can be done.
Top clubs don't rely on ticket revenue
You want to keep the standard of your team high, and you want them to compete for and win things, but clubs have got to really look after their fans as well in terms of their ticket prices.
At the top level the TV revenue is so great that clubs aren't as reliant on people coming through the turnstiles as clubs lower down the leagues. It's actually the TV money that allows clubs to pay players like Rooney £300,000 a week.
Without that, if they just relied on ticket sales, there's no way clubs would be able to pay these top players what they are doing.
That's why they strive to stay in the Premier League and in the Champions League because that generates more sponsorship worldwide; they go on tours to Indonesia, China, America and so on. They build their brand by being top of their tree in their respective leagues and they aren't necessarily relying on the 60,000 that go through the turnstiles because they're reaching out to hundreds of millions of people.
Matchday revenue is important, of course. Arsenal, for example, massively increased theirs after moving to a new stadium because Highbury was too small.
But for many Premier League clubs the TV revenue makes up a massive proportion of their total revenue so it this money rather than the money from ticket sales that is really determining players' salaries, hence I'm sure the clubs at the top level could make ticket prices more affordable.
Lower-league clubs DO need their fans
It's very different at the lower level as the TV money is such a small percentage of your total revenue and your gate money so high that you are reliant on those people coming through the turnstiles.
Matchday revenue could be 75% of clubs' turnover at this level whereas at the top level it is much, much less. At our level you're only on TV once in a blue moon so you are really reliant on those fans coming through the turnstiles to sustain the football club.
Also, our stadium at Oxford is also used by London Welsh Rugby Club. The club hasn't got the TV money and can't charge £60 for a ticket so you have to be creative in terms of how you can use your stadium to generate money.
We played against Newport the other night; the pitch was a really tricky surface to play on but apparently two other teams use it. Manchester United would not have a rugby team using the pitch because the quality of their play would suffer and they don't need to do it because they've got the TV money.
Ironically, TV money actually contributed to the downfall of Wimbledon when I was there as when ITV Digital went bust there was a shortfall which couldn't be made up by fans paying through the turnstiles.
A similar thing happened higher up the level at Leeds, who budgeted on Champions League money which didn't materialise. And when these gambles don't pay off it's the wider community that suffers as players are preferred creditors and will always get paid as was the case at Wimbledon and more recently Pompey.
The small businesses and people who supply the club and other staff on the other hand get a few pence in the pound. That's the danger of clubs relying on TV money, but I have to say I can only see it continuing to rise.
However, we simply don't have that money at our level. At some clubs, AFC Wimbledon and Portsmouth for example, they genuinely rely on the good will of their fans: taking them over, supporting them, making donations - money that they'll never see again/
Yet at the top level clubs could get by without the fans' money. That's the big difference.