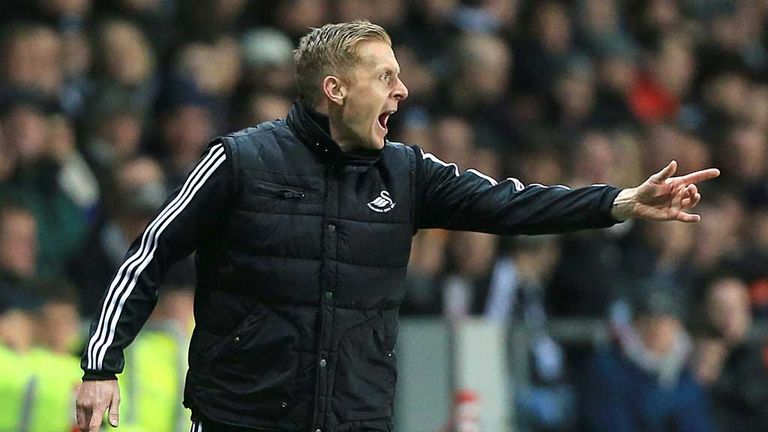 Swansea boss Garry Monk believes fitness is the key in the team's battle to retain their Premier League status this season.
The Swans are still involved in the Europa League and are preparing for a clash with Napoli in the second leg of their round of 32 tie with the game poised at 0-0 from the first match in Wales.
Monk revealed he has stepped up training among the Swansea squad following suggestions previous boss Michael Laudrup's sessions lacked intensity.
"I know the levels they can get to in terms of what I call football fitness," said Monk.
"There is being able to run all day, which is your endurance, but to be able to keep the ball like we do, make movements, press, get back and retrieve you have to be football fit.
"That's down to your training, and they've only trained like that for 13 days or whatever, but that is the level they have already got to.
"If you can have a longer period with them, and you get that football fitness into them, they can only go one way. Long-term, you can see the benefits coming already.
"We've just stripped it back to some intensity, sharpness, quickness, some guidance in what they are doing, the details we give them about us and the opposition.
"It is about giving them as much as possible, so they are prepared.
"The best managers I've had are on you as early as possible, trying to make you set the standards.
"Then in the end you don't hear much of them because you are doing it yourself and the whole group is doing it.
"It's when the whole group buys into it that you get the best out of them."
What will be the outcome in the match Liverpool vs Swansea?