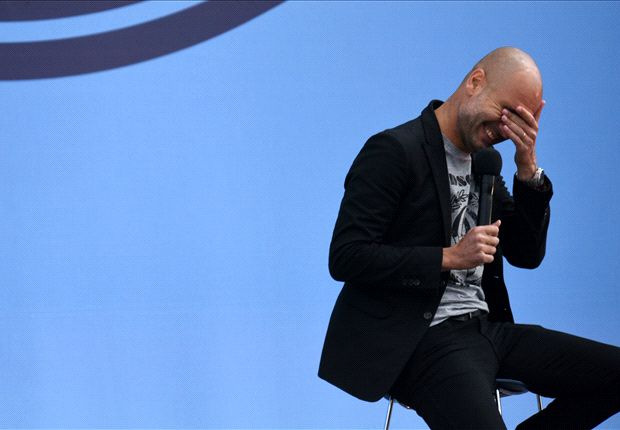 The new City manager sits down with the former Oasis frontman to discuss a number of issues - not all of them serious - as he gets to grips with English football
Pep Guardiola has been given a crash course in the Manchester way of life in an entertaining interview with former Oasis frontman Noel Gallagher.
Guardiola was unveiled to Manchester City fans on Sunday
at the culmination of a weekend-long event at the club's City Football Academy training ground.
And on Monday morning the Blues followed that up by releasing a full sit-down interview with Gallagher, who quizzed the Catalan on a range of topics.
These included the prospect of facing Jose Mourinho at Manchester United, and how he felt towards the end of last season as City diced with finishing outside the top four.
Guardiola also teases Gallagher by revealing he likes the music of James Blunt, before the High Flying Birds singer offers him knock-off tickets to a Coldplay concert.
You can watch the full interview above...