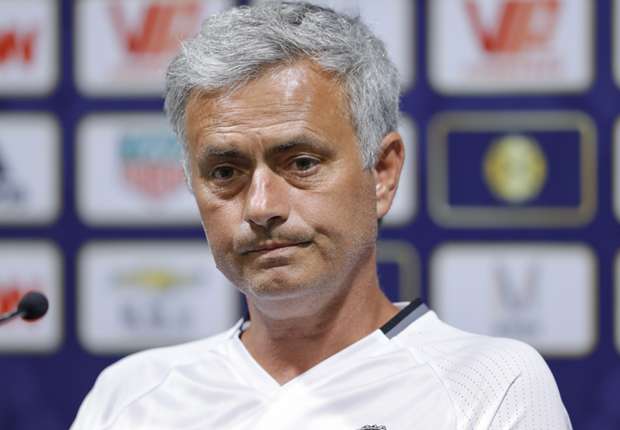 The Red Devils' ICC involvement was beset by problems, and there is little chance of the club returning to the Far East during the Portuguese's reign
COMMENT
---
It is fair to say that Manchester United's summer tour of China could have gone better. You would even be forgiven for calling it an utter shambles, with the chastening 4-1 defeat to Borussia Dortmund on Friday marking a high point in the trip thanks to the fact they at least made it onto the field as planned.
The excursion to the Far East came as part of United's commitment to the International Champions Cup, which for the last two years had seen them head to the USA. But rumours suggest the club will look to return to the States next summer after a mixture of weather conditions made a mockery of their plans.
The Dortmund loss itself underlined the unsuitability of Asia to United's needs, with the stifling heat in Shanghai helping to reduce the Red Devils to walking pace against a BVB side with three extra game under their belts. Jose Mourinho explained afterwards that he was always expecting the side with more games in their legs to overcome his ailing troops, but he surely can't have predicted what happened next.
As United prepared to face Manchester City in Beijing on Monday they were beset by problem after problem. First, one of the two flights taking United players from Shanghai had to make an emergency stop in Tianjin due to an electrical storm, resulting in half of the club's party arriving in Beijing in the small hours of the morning for dinner.
"The ones in the first plane were lucky because we landed safely. We were in the hotel in good condition to have dinner," Mourinho explained to the press in Beijing. "The second group was unlucky. The plane was not good, they had a storm and had to land for a couple of hours. They tried to come by bus, then they got the plane and they arrived in the hotel to have dinner at 1:00 in the morning."
That was the least of the issues, as it turned out. On Sunday, Mourinho had to perform his press conference on the running track around the Bird's Nest Stadium due to the lack of air conditioning in the sweltering media room in the complex. To cap it all off a rain storm put paid to Monday's match after soaking an already heavy pitch and rendering any sensible football match impossible.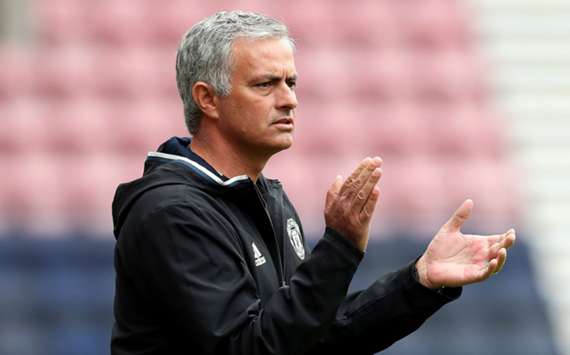 To an extent, Mourinho got what he wanted. "We cannot just run away and disappear and not play," he had said on Sunday. "We have to do the commercial activity which is very important for our club. We try to do it in the most organised way but sometimes there are factors you cannot control.
"Monday is the last day and it is over. Then we can go home and train in good conditions where the players feel good and safe. [The most important thing is] no injuries. We didn't see the pitch but the information we have is there could be a lot of rain so it's not in good condition."
Mourinho has never been a fan of commercially-driven pre-season plans, and he will not be too upset at the point that has been made by the external factors coming into play in China. The events of the past six days are more power to his elbow when discussions take place regarding plans for the summer of 2017.
United will lose out on a decent pay-out due to the loss of Monday's fixture to the elements. Manchester City had been so keen to cash in they sent a groundsman to Beijing to help prepare the pitch some days ago, and United's unwillingness to do the same somewhat irked their city rivals.
But the truth is that Mourinho got exactly what he wanted. He will get his players back to Carrington this week having picked up no injuries and having had his point made for him regarding the unsuitability of a tour to China just a couple of weeks before their competitive season begins.
The ICC will still be on United's calendar next summer, but it is unlikely they will agree to go any further than the United States given what has gone on this week. Indeed it is hard to imagine them returning to the Far East any time soon for pre-season matches, no matter how many fans they have awaiting them in those parts.
United's next warm-up fixture is against Galatasaray in Gothenburg on Saturday. A short trip with a simple flight and a quick return to Manchester is exactly what they need after the chaos of China. It is also exactly the kind of pre-season friendly Mourinho would rather United's summer calendar be filled with.