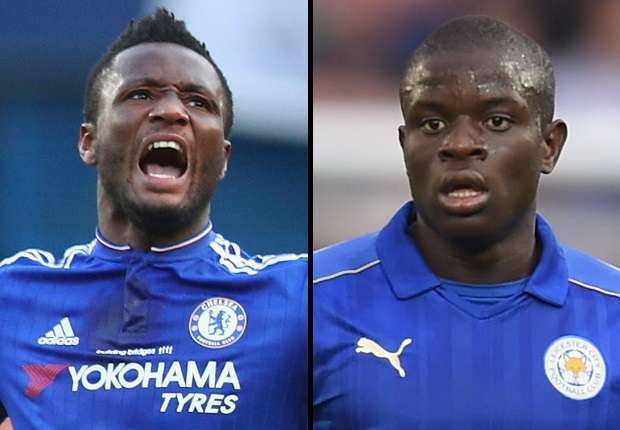 The arrival of the league's most efficient ball-winner is an indication of the Blues' direction under Conte, but where does the Super Eagles captain fit in?
---
Many obituaries have been written for
John Obi Mikel
in his time at
Chelsea
, but with the persistence of the undead, he has clung on through a procession of challengers and coaches.
This time, it's the lean reaper
N'Golo Kante
, rapacious as hell's angel, who comes bearing grim tidings. The question on everyone's lips is: why is this time any different?
For one thing, throughout Mikel's Stamford Bridge tenure, the club have never signed a player quite like Kante. There really haven't been many in his mould anywhere really, essentially a quicker, meaner, less static version of Claude Makelele, incidentally the player Mikel replaced in 2008.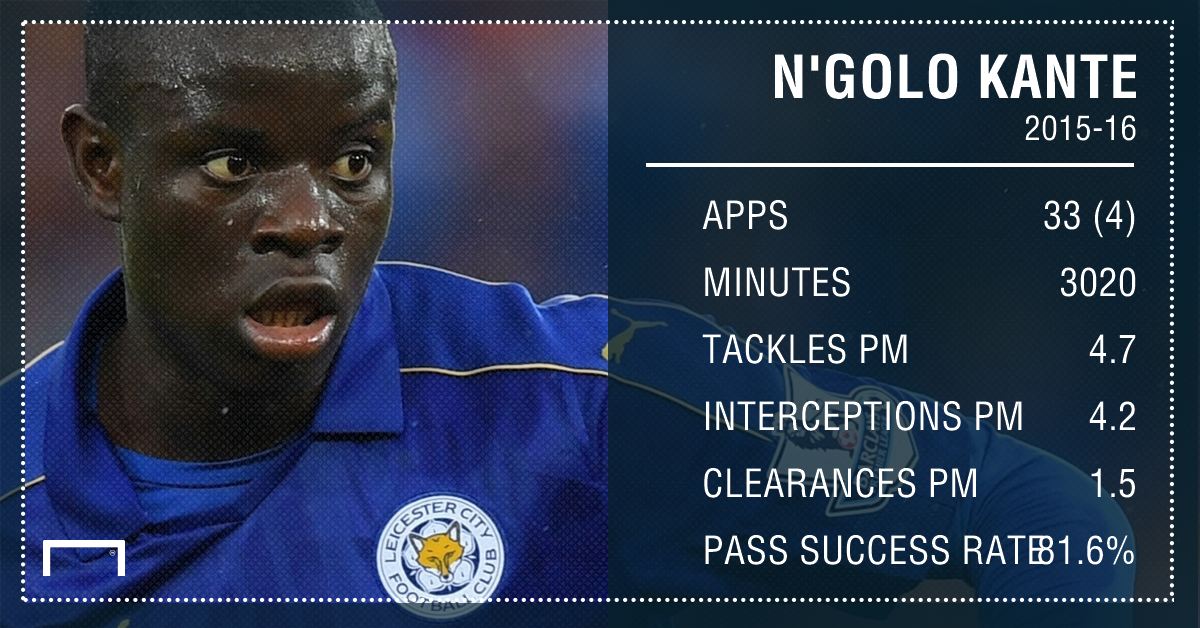 So, back to the future then?
It does in a sense define the Nigeria international's time in London - longevity has not impacted style, and the club are right back where they started before they waged an acrimonious war with Manchester United for the world's hottest midfield talent a decade ago. Makelele arrived older and stayed for a shorter period, yet it is in his image that the London club have sought out a replacement, not in Mikel's as they complete their gritty reboot of the mid-noughties.
There can be no mistaking the fact he is warmly regarded, and his time will be looked upon with fondness, but if the desire for a possession-proficient midfield anchor led to his acquisition, this reversion could be viewed as a tacit admission of failure. Whether this is a failure of strategy or of recruitment depends on what the prevailing perception of Mikel's career is.
Player Stats
Data is not available yet!
However, the very peculiarity of the present situation may well present the 29-year-old with the sort of opportunity denied him up until now.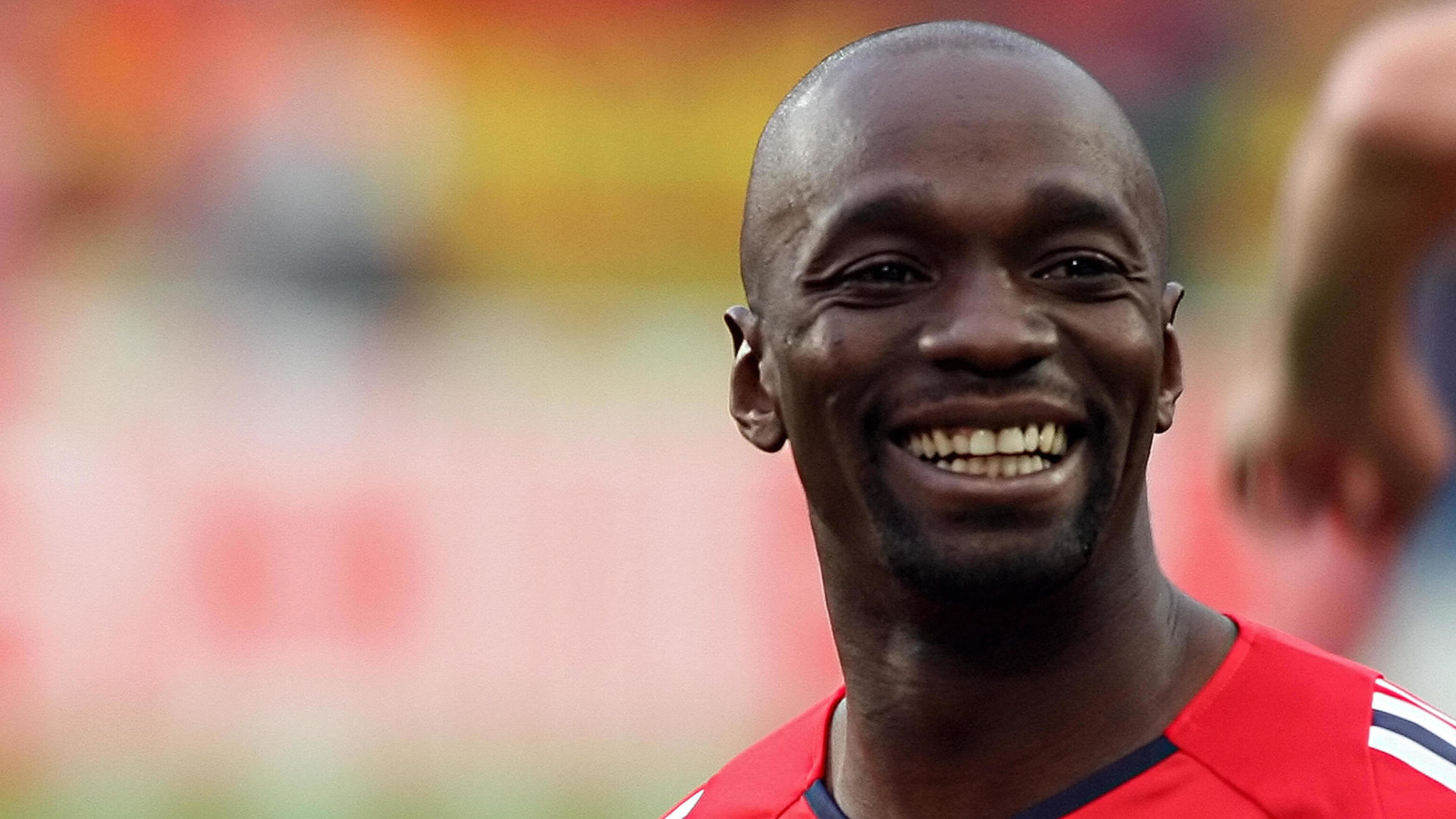 Makelele | Never truly replaced
The uniqueness and Premier League-proven excellence (something no one could say of Oriol Romeu, for example) of Kante mean he will almost certainly be first-choice. That aside, there's little to go on. Antonio Conte is not a manager wedded to any one formation: he arrived at Juventus with a reputation for playing 4-2-4/4-4-2, then he played 4-3-3 for a while before settling for the 3-5-2 which has (somewhat unfortunately) come to be viewed as his specialty.
Player Stats
Data is not available yet!
The Italian boss is certainly adaptable, a fact he buttressed with his 'tailor' analogy at his official unveiling. It is also instructive that he extolled Claudio Ranieri's work, saying he would be seeking 'advice' from the former Inter and Juventus boss, and while this might have been an attempt to butter up his countryman for a raid (it is rumoured the Blues may be looking at Riyad Mahrez as well), a look at Leicester's system may offer Mikel a lifeline.
N'Golo Kante first to every crumb, looks so hungry. No, I mean that quite literally.
Having excelled last season alongside Danny Drinkwater, a limited footballer with an exemplary range of passing and a great deal of stamina, Kante and the Super Eagles captain could forge a similar understanding: the France international tackling and putting fires out, and Mikel scooping the water out, the not-so-dynamic duo. It would also allow Conte implement his original vision of a 4-2-4.
The other options to partner Kante are somewhat less suitable, for different reasons: Nemanja Matic, another whose arrival was supposed to run Mikel out of town, is limited in his passing and apt to wander. Ruben Loftus-Cheek is yet to convince he is ready for the big time, while Cesc Fabregas, though the best passer at the club, is lightweight defensively.
The Jos native represents a useful middle ground.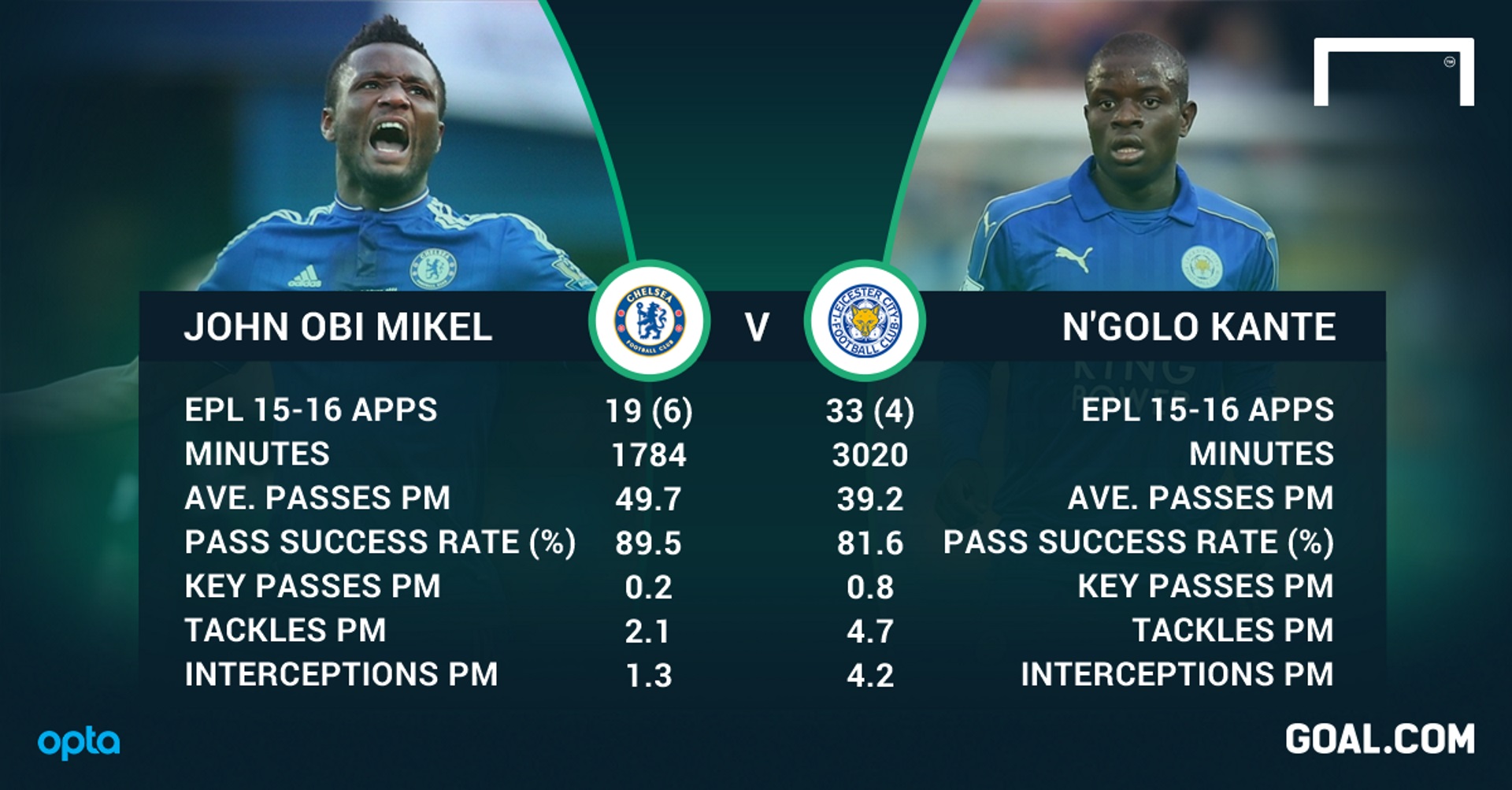 Mikel though, needs to convince Conte of his viability in this role, and his desire for the added responsibility.
Many obits written for Mikel in his time at Chelsea. The lean reaper N'Golo Kante, rapacious as hell's angel, once more brings grim tidings.
The former Azzurri manager is notoriously demanding, and ruthless in his appraisal of a player's worth. Now in his 30th year, Mikel is smack in the middle of his prime and, if he was content to be the faithful back-up option up till now, he owes it to himself to push for a starting place.