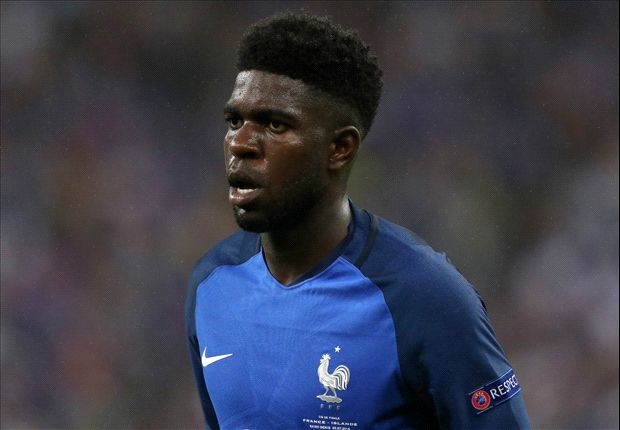 The 22-year-old France international is comfortable playing either in the centre or on the left side of defence and Barca's rotation system means he could fill both positions
ANALYSIS
---
With the arrival of Samuel Umtiti from Lyon, Barcelona have picked up the defensive reinforcement Luis Enrique needed to improve a backline that looked decidedly shaky at times in 2015-16. Powerful, decisive and equipped with great technique, the France international was one of the young stars of the European Championship.
Umtiti has been at Lyon since the age of eight and made his first-team debut at just 16. With four seasons under his belt in Ligue 1 he should have no problems adapting to life at Camp Nou, although he knows he must remain patient.
He is likely to be used at first as cover in the centre of defence for Gerard Pique and Javier Mascherano but he will hope to rack up more first-team appearances than Marc Bartra under his new coach. The new Borussia Dortmund signing never convinced Luis Enrique and it was his exit that freed up space for Umtiti in the Asturian's squad.
The young star also has the advantage of being naturally left-footed. Although his arrival is primarily designed to strengthen the centre of defence, he could also fill in for Jordi Alba if necessary. Assuming, for the time being, that he receives a chance ahead of either Pique or Mascherano, however, this is what Barcelona could look like with Umtiti at centre-back: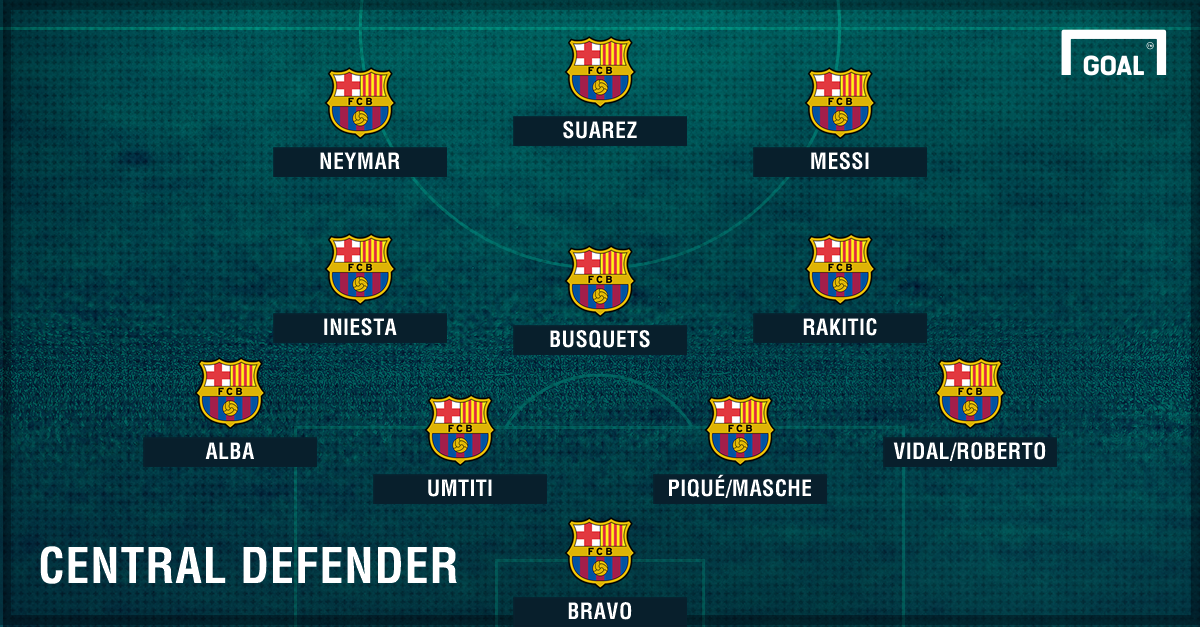 If Alba is unavailable or needs a rest, the Frenchman need only take a step to the left to fill that gap, with Aleix Vidal or Sergi Roberto favourites to replace Dani Alves on the other flank. Barcelona may lose some of their attacking thrust with Umtiti covering, but they will not be lacking in defensive stability: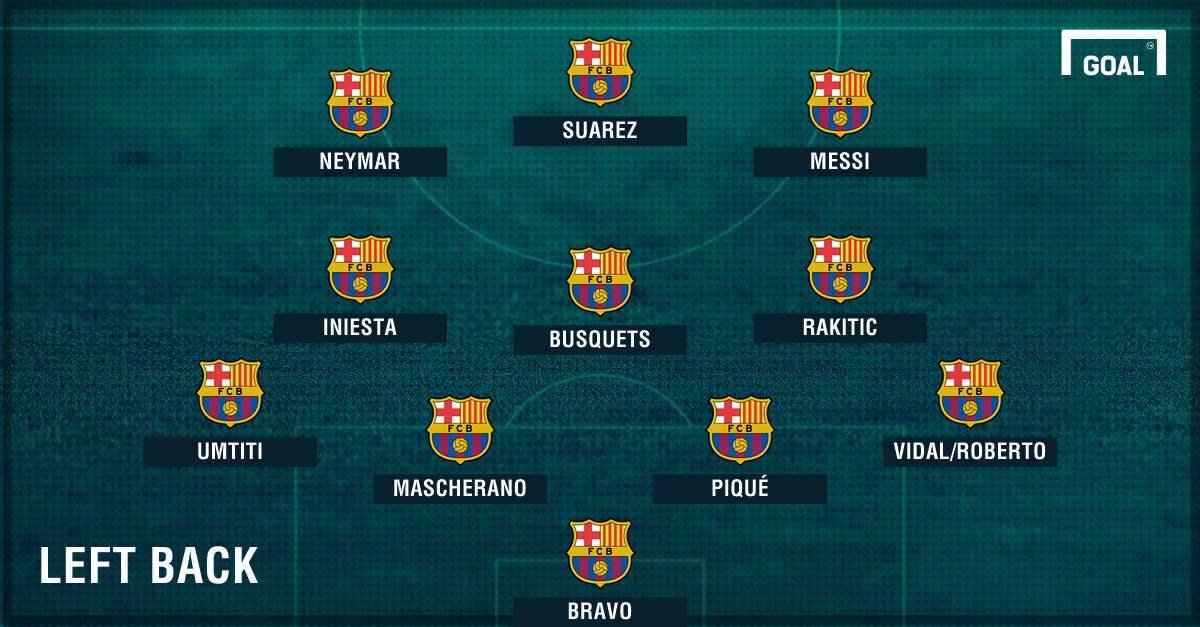 Umtiti is a take-no-prisoners type of defender, though he also excels in anticipating the run of play. At the other end, his aerial ability makes him a constant danger at set pieces. Despite his tender age, the experience he has picked up in Ligue 1 and with the French national team - he has represented Les Bleus at every age group up to and including the senior team - should limit the occasional mistakes that often afflict young hopefuls.
The transfer fee of €25 million does not seem overly inflated for a 22-year-old footballer who has just shown himself to be a valuable member of one of Europe's best national sides. Umtiti began Euro 2016 on the bench but started both the semi-final and final and gave an excellent account of his talents.
Now a new challenge beckons, and the young defender will hope he is up to the task of starring at Camp.