Seven-year-old Braydon Bent was surprised by the club's new manager and, after composing himself, went about quizzing the Spaniard in a fantastic interview
---

EXTRA TIME
---
Pep Guardiola has surprised young Manchester City fan Braydon Bent... and the seven-year-old completely steals the show.
After getting over the shock of seeing City's new manager sitting in the back of a taxi, young Braydon politely welcomes Pep to the club before quizzing him on trophies and if Lionel Messi will join.
---
THE SHOCK AND AWE IS ASTOUNDING...
---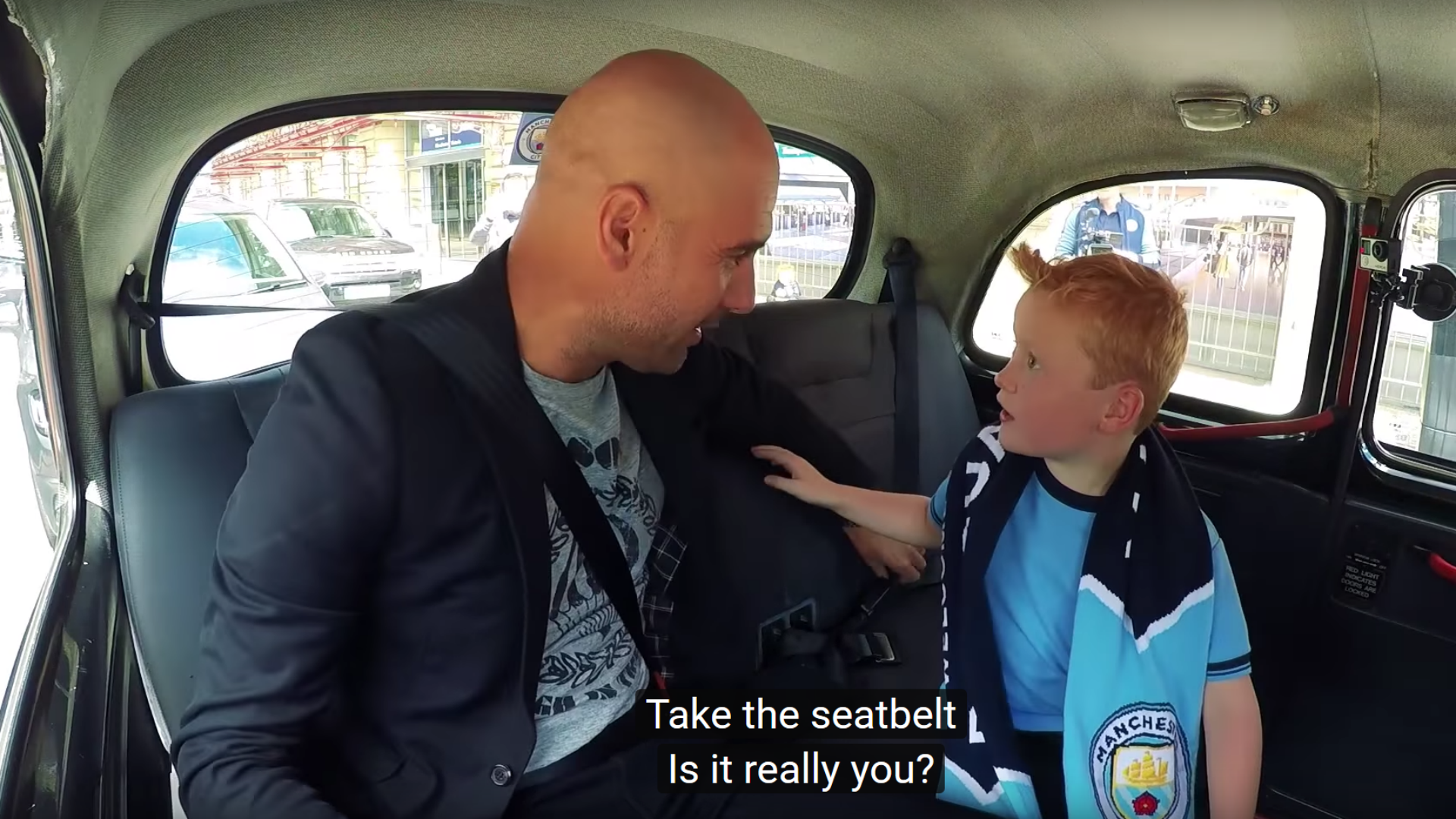 ---
...AND TAKES A WHILE TO SUBSIDE
---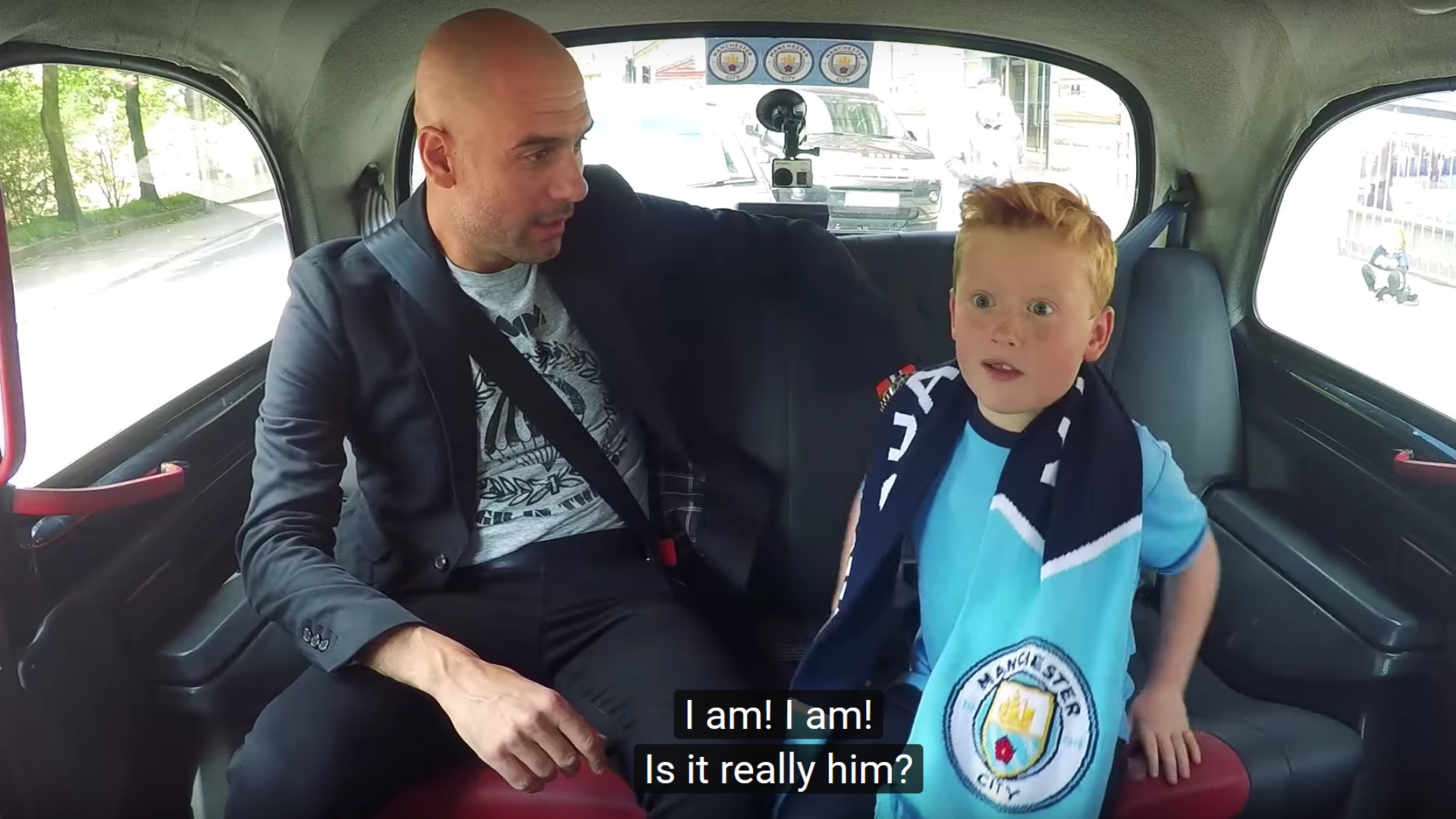 ---
BRAYDON SOON
REGAINS HIS COMPOSURE WITH A WARM WELCOME
---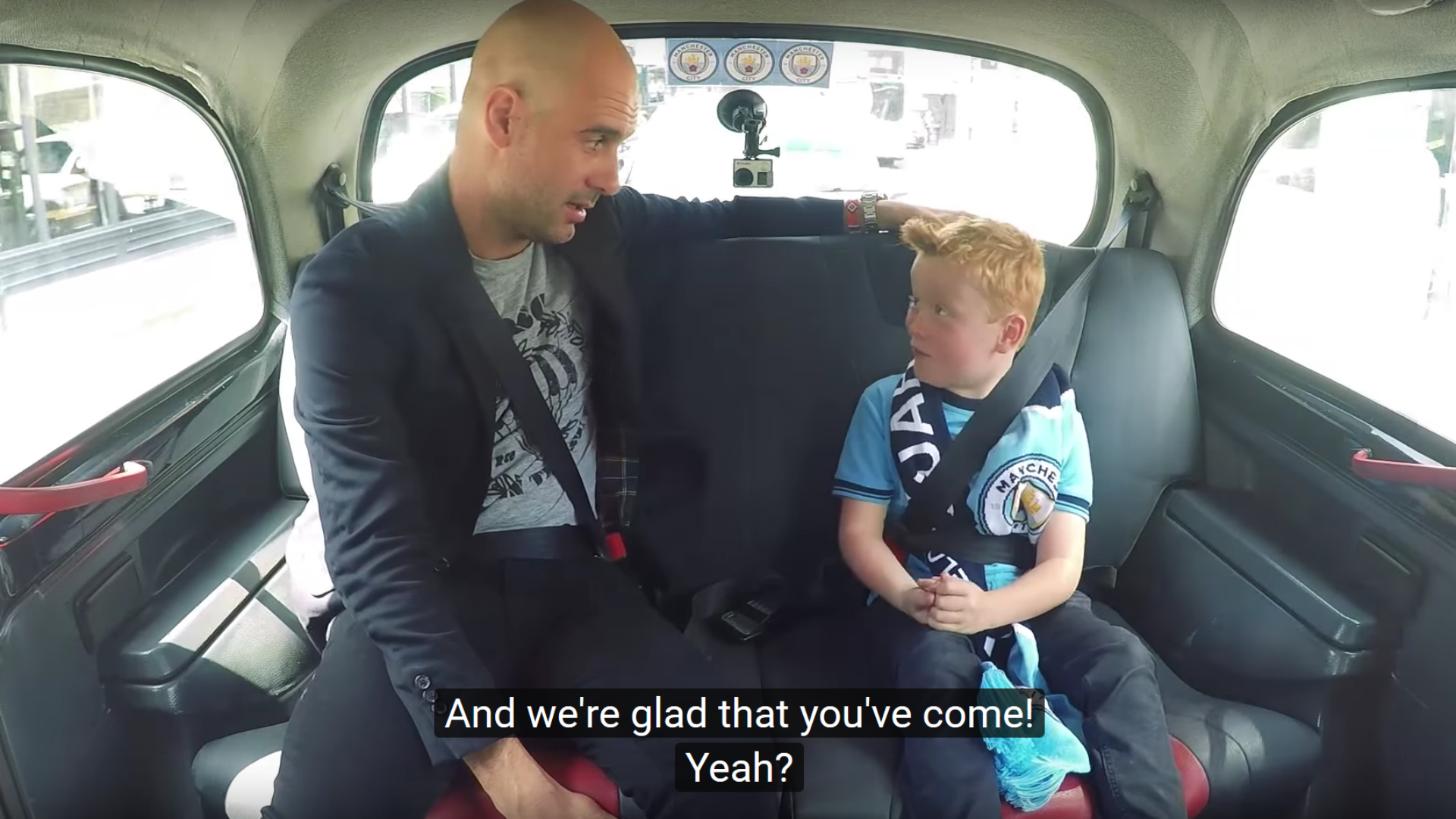 ---
PEP TEASES MORE NEW SIGNINGS
---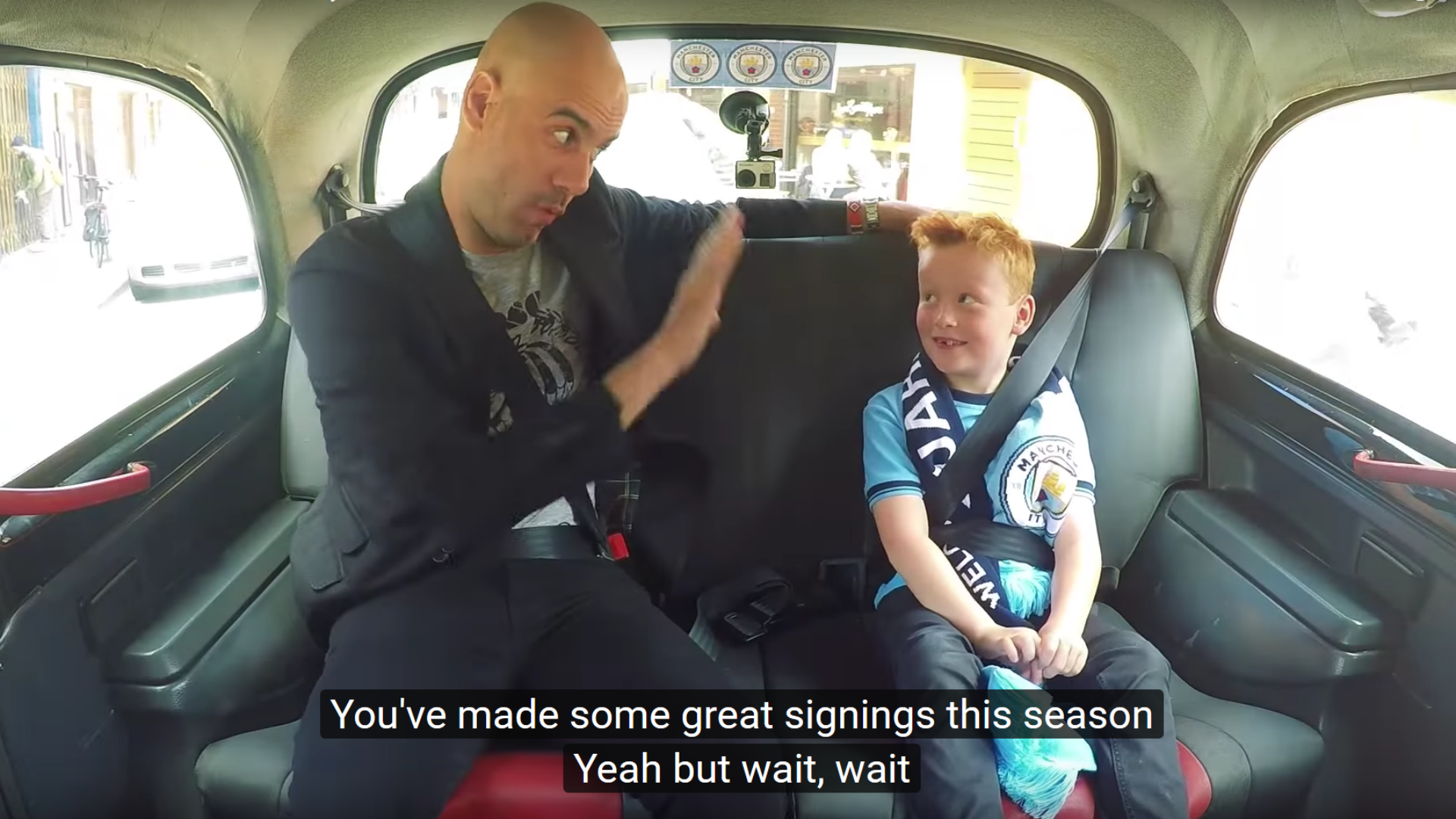 ---
SO BRAYDON ASKS THE ALL IMPORTANT QUESTION
---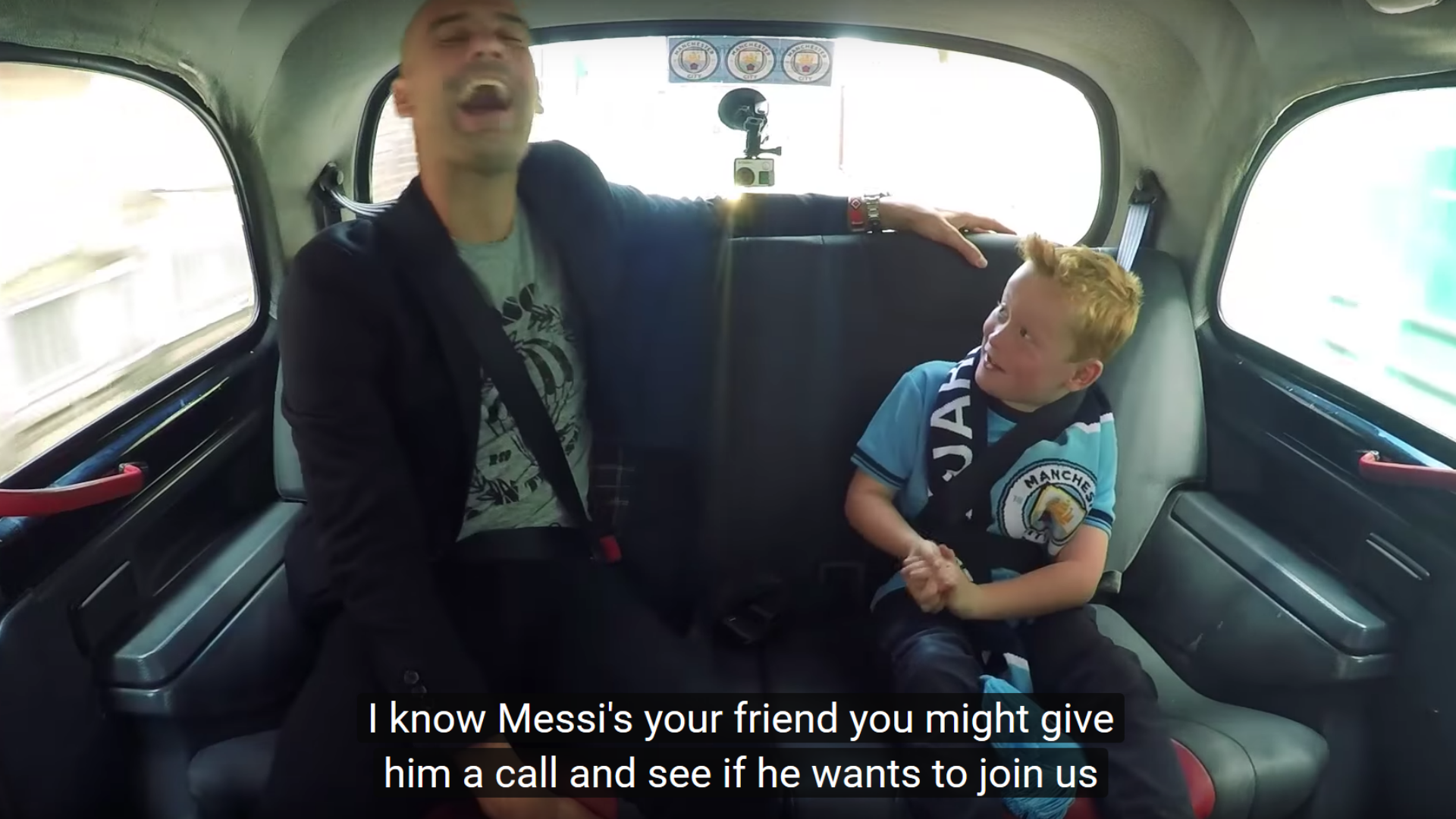 ---